Lytro Opens a Physical Studio Location in Tokyo for Light Field Imaging
Light field photo studios are now a thing. This morning Lytro launched the world's first light field imaging studio in Tokyo, Japan.

The space is located in the heart of the city's fashion district, and gives visitors the chance to go hands-on with Lytro's special light field cameras. This is a way to try out light-field technology for yourself without having to shell out a hefty $1,599 for Lytro's latest
Illum
camera.
The studio space features an exhibition of living pictures and 3D images captured with Lytro cameras. "Professional photographers, creative professionals and the general public will be able to gain hands-on experience with Lytro ILLUM and Lytro Desktop," the company says. "Harnessing the advantages of light field, users can render multiple outputs, including 3D living pictures from a single exposure by adjusting aperture, point of focus, tilt, perspective shift, depth of field and animation in both 2D and 3D."
Here are some more photographs of the new studio space: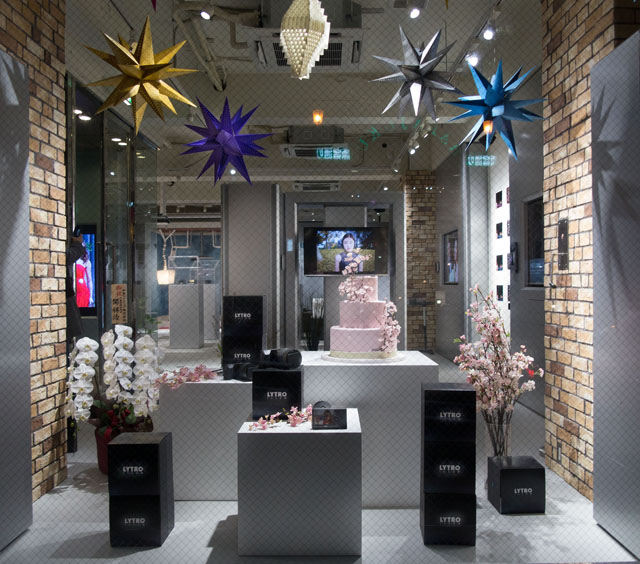 Having a physical store/studio presence seems to be all the rage in the tech industry these days. Google just opened up its first dedicated retail store over in the UK yesterday, following Apple and Microsoft's lead. Leica has had the same idea with dedicated stores all over the world.
---
Image credits: Photographs courtesy of Lytro