Photographer Has Identity Stolen, Gets Her Revenge with a Covert Photo Project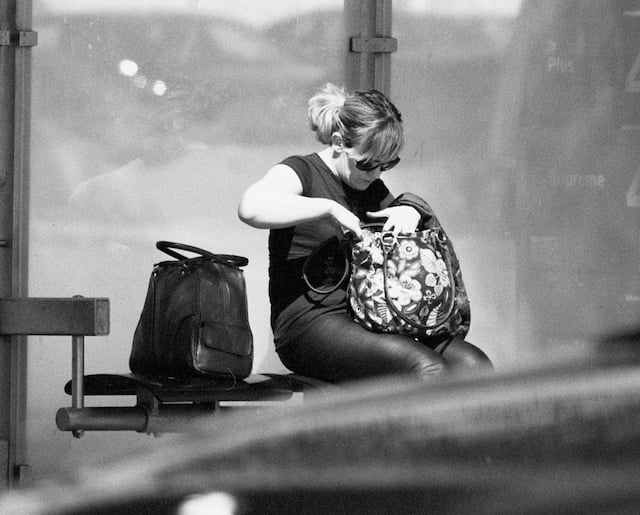 In 2011, photographer Jessamyn Lovell was at San Francisco gallery SF Camerawork when her wallet was stolen. Not long after, the unauthorized charges started pouring in.
Infuriated at what was taking place, Lovell decided to track down her thief rather than simply replace her cards and move on with her life. In doing so, she turned this art gallery mishap into an art project all its own.
With the help of Pete Siragusa, a private investigator, Lovell was able to track down her wallet thief, a woman by the name of Erin Coleen Hart. Lovell initially intended on confronting Hart upon finding her identity, but at a strong suggestion from Siragusa, she decided not to.
Instead, Lovell decided to play a game of cat and mouse, following her throughout the city streets and snapping photos when the opportunity arose.
After gathering up as much information as possible on Hart, Lovell flipped the switch on her mastermind of a project. Using 34 images of the scam artist that she had captured around town, Lovell created Dear Erin Hart, a photo exhibition that would be displayed at SF Camerawork, the same gallery where her wallet was stolen.
And the cherry on top? She mailed an invitation for the exhibition to Hart herself.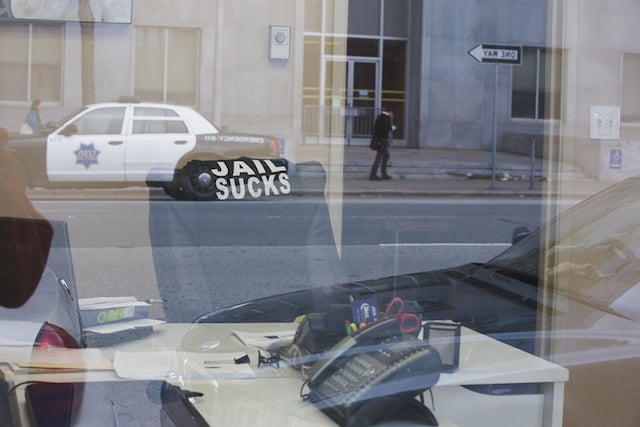 To see more of Lovell's work or find out more about this project, head over to her website, here. You can also read a more detailed version of the story on SFGate
(via Booooooom)