Leica Releases 4K-Capable CMOS and 'Entry-Level' CCD S-Series Medium Format Cameras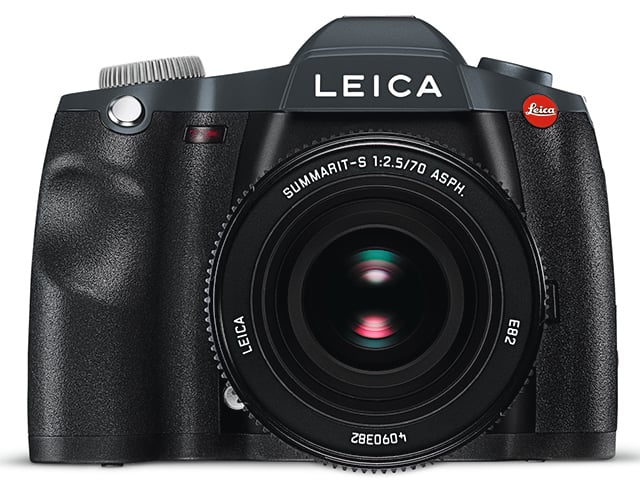 Looking to make its medium format S-series lineup a bit more robust, Leica unveiled two new S-series camera bodies and a new S-series lens at Photokina this morning. The two cameras are the 'entry-level' CCD-sensor Leica S-E (Type 006) and the 'top-end' 4K-capable CMOS-sensor Leica S (Type 007), and they're joined by the Summicron-S 100mm f/2 lens.
The Leica S-E (Type 006)
The Leica S-E (Type 006) is what Leica considers an 'entry-level' option for its S medium format cameras. Inside its familiar, understated form factor, it packs a 30x45mm, 37.5-megapixel CCD sensor capable of capturing 12-stops of dynamic range.
Its 2GB buffer memory ensures that even when shooting full-size DNGs in continuous mode, you can grab 32 photos at 1.5 frames per second before it starts slowing you down.
One of the more interesting features of this beast is the dual shutter system.
Using its more conventional focal plane shutter, the Leica S-E (Type 006) is capable of shooting at a fairly standard 1/4000th of a second. However, when paired with the electronically controlled shutters of Leica's CS lenses, you're capable of firing off flash sync at speeds up to 1/1000th of a second.
The Leica S-E isn't afraid to get down and dirty, though. Its frame is sealed against dust, moisture and splashes, ensuring its considerably large sensor stays safe and sound inside. In addition, the 3" 922k-dot LCD display is made from Corning's Gorilla Glass to protect from scratching and cracking.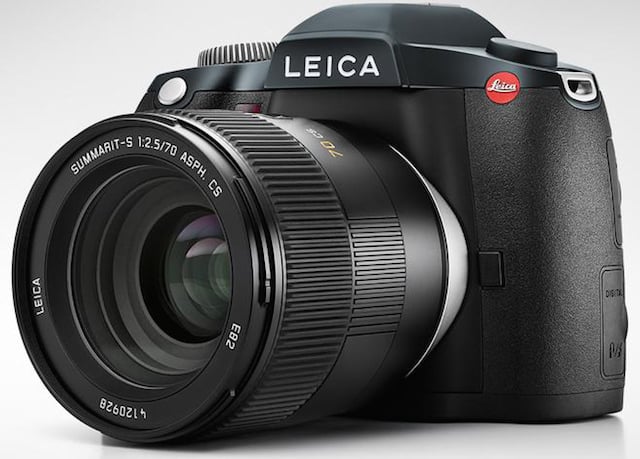 The Leica S-E (Type 006) is currently available for pre-order over on B&H. But, if the term 'entry-level' had your wallet hopeful, you might want to hold your horses. The body alone costs $16,900.
Leica S (Type 007)
The second medium format announcement made by Leica today is the new top-end S-series Leica S (Type 007).
This monster features a 30x45mm 37.5-megapixel CMOS Sensor powered by Leica's Maestro II image processor. In still mode it's capable of shooting at up to 3.5 frames per second, while video mode boasts 4K capabilities at 60 frames per second and 4:2:2 color depth.
Leica also improved the autofocus system of the Leica S (Type 007), ensuring your subjects get in focus quicker and stay that way throughout. The flagship camera also includes integrated GPS and WiFi.
As with the Leica S-E (Type 006), the Leica S (Type 007) features a weather-sealed magnesium alloy frame, which 3" 921,600 dot LCD display, protected by Corning Gorilla Glass.
The launch of the Leica S (Type 007) is set for Spring of 2015, but it's already available for pre-order over on B&H for $25,400.
Summicron-S 100mm f/2 ASPH
After being mentioned a few weeks ago by Leica Rumors, this 100mm f/2 beast is officially out in the wild. The lens is comprised of seven elements in five groups, with a floating rear element designed to pay its dividends by means of improved contrast.
As you would expect from just about any Leica glass, the 100mm focal length and f/2 aperture make for some dreamy bokeh when paired with the medium format cameras of the S-series lineup. However, that quality comes at a price. Currently available for pre-order at B&H, the Summicron-S 100mm f/2 ASPH will set you back a cool $8,000.