Shooting Larger Than Full-Frame Without Breaking the Bank or Carrying a Tank
When you're looking to get the most bang for your buck, sometimes the best bet is to wander off the beaten path and take an alternate route. The 'road less travelled' if you will.
As demonstrated by DigitalRev in the video above, this can mean taking a step back in time if you're wanting to shoot something larger than full-frame without, "breaking your bank or your arm."
In the video, Kai teams up with cameraman Lok to choose between a collection of analogue cameras whose negatives are greater in size than that of a standard 35mm frame. Kai quickly claimed the Hasselblad X-Pan, known for its unique panoramic approach, while Lok took a bit longer and ultimately settled on the Fujifilm GF670, a foldable medium format rangefinder.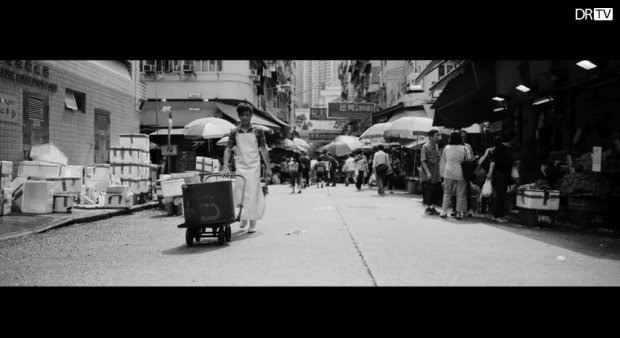 They stroll through the streets of Hong Kong, each giving their respective cameras a run-through and showing us how the two different options offer up a unique advantage over your standard full-frame camera, be it digital or analogue.
The results are impressive, and we can't help but share the sentiment of Reddit user R0B0_Ninja, who said, "I've never seen Kai get [such] consistently good shots as in this video."
While it's probably inevitable that this will spark a flame war in the comments between digital and analogue, that's not the point of this video. In fact, they aren't comparing the two in any manner.
What the DRTV team is doing (in what has to be one of their more useful videos to date) are offering up alternatives for those who would like to shoot larger than full-frame, without making a huge investment in either money or bulk.
The video comes in at eleven and a half minutes, but it's definitely worth the watch. So press play, enjoy and, if you're in the US, get the heck off PetaPixel and go enjoy some quality time with your family this Memorial Day… just maybe grab your favorite medium format film camera first.
(via Reddit)