Video: DigitalRev Shows You that DSLRs Under $100 Can Still Get the Job Done
Photography can be an expensive hobby to get into. With most DSLRs nowadays coming in at around $400 for even the lowest of consumer level cameras. By the time you add in accessories, the financial aspect can be a bit demanding for a newbie.
But just because it can be financially demanding doesn't mean it has to be, as our friendly neighborhood DRTV stars explain in the useful video above.
In it, Kai and Lok of DigitalRev demonstrate how you can actually grab yourself a capable DSLR 'starter kit' for less than $100. Using eBay as their marketplace, the pair purchased the camera of their choice and took to the streets to see just how well they fared with their newly-purchased (though certainly not new) shooters.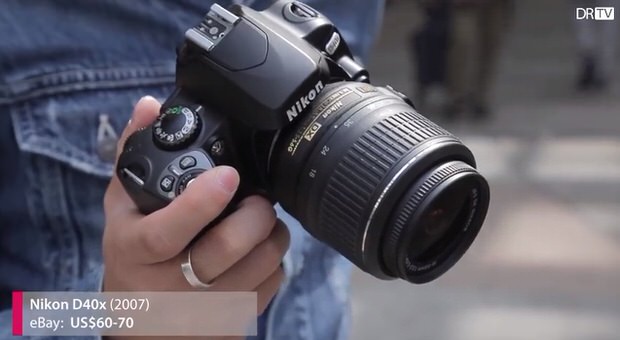 As pointed out throughout the video, if you're looking to spend less than a hundred dollars on a camera, odds are good it's only the basic functions you're looking for. Which is good news, since anything under $100 will likely give you the basic functions and only the basic functions.
Limitations noted, however, both Kai and Lok seemed to be impressed with how their cameras held up. And since they were able to purchase their setups for less than $100, they still had some money left over to buy accessories — which Kai may or may not have skimped out on.
While not a lot of people are stuck on such a strict budget, this episode of DRTV is more about the principle than the specific number.
For those aspiring photographers who feel like a starter SLR is far out of reach, the demonstration should give you a nice bump in confidence by showing you that even a piece of gear that costs less than 1/35th of what a Canon 5DMIII body does can get the job done in the right hands.
(via Reddit)