Posts Tagged 'interesting'
This image shows what you get when you put a high-end Canon DSLR kit under a medical X-Ray machine.
Read more…
Underwater videographer Joel Kistel was filming some footage for reef-conservation nonprofit TISIRI earlier this month when he ran across a rather curious and sneaky octopus who nearly cost Kistel $15,000. Read more…
Four years (and one day) ago, Kevin Systrom posted the first ever photo to Instagram, then a new social network with an uncertain future and exactly one photo of a cute dog in its archives. Read more…
This post was originally published on the Joey L. Blog and is being republished here with permission
---
It's been estimated that as many as 880 billion photos will be taken by the close of this year. I'm not quite sure how that statistic could ever be properly calculated, but I think it's safe to say that with the rise of the digital medium, human beings are taking a s**tload more pictures than ever before.
With all those photos being taken, chances are you and I have at one point accidentally wandered into someone else's frame. It's likely, however, that you'll never really know you've photo-bombed someones shot. That's why I was surprised by a Twitter message that I received out of the blue from a photographer I've never met. Read more…
Not exactly a reliable scientific study, a recent Craigslist rant by one "Busy NYC Restaurant" that describes itself as "a popular restaurant for both locals and tourists" has gotten a lot of press time for drawing attention to a troubling intersection of food service and photography.
Posted in the rants and raves section of the online classifieds site, the restaurant supposedly compared security footage from 2004 with that from 2014 and found that taking cell phone photos and other smartphone shenanigans have added nearly an hour to the average table time at the restaurant. Read more…
Much as it pains me to encourage anyone to destroy a book, if you have a second copy of something or an old book you know you'll never flip through again, this neat little Photo Album DIY from Photojojo is worth putting on your crafts to-do list. Read more…
It's safe to say we've all seen our fair share of night-sky time-lapses. Most often, they tend to show off grandiose views of mother nature as the stars (seemingly) rotate in the background. But the truth of the matter is, we're the ones rotating, not the stars.
So what would happen if a night-sky time-lapse photographer used the stars – or more precisely a star – as a fixed axis, instead of Earth? Well, you would end up with a trippy time-lapse like the one you see above. Read more…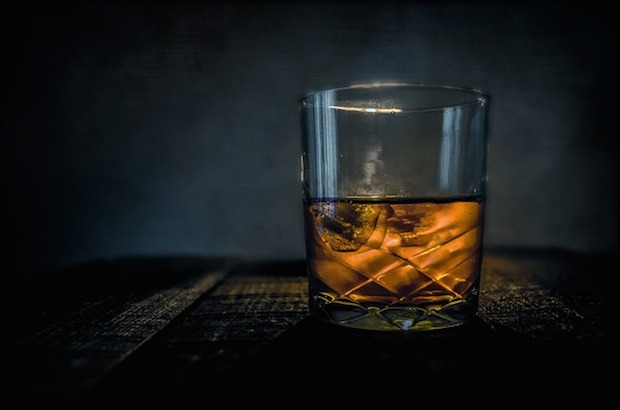 Here's a neat piece of photo trivia you can throw out the next time there's a lull in conversation at a party: Instagram wasn't originally called 'Instagram.' In fact, it wasn't even a photo sharing app. Instagram was initially called 'Burbn' (after the Whiskey) and it was a check in app ala Foursquare. Read more…
Recognize the photo above? Titled "Jennifer in Paradise," it holds a special place in the history of digital photography: it's the world's first Photoshopped picture.
Read more…
Whether it's photography or video quality we're talking about, the discussion almost always revolves around some aspect of resolution. The number of megapixels, or the pixel density, or the pixel size (last one doesn't necessarily have anything to do with resolution, but you get the gist).
One spec that doesn't get a lot of headline time is color depth, and so we were thrilled when we stumbled across this quick and straight-forward explanation of what exactly color depth is by Techquickie. Read more…