6 Creative Macro Photography Ideas You Probably Haven't Seen Before
Ever since the beginning of the pandemic (and, really, the beginning of photography) macro photography tutorials have all sort of blended together. The subject matter and techniques are often pretty similar: flowers, bugs, coins, etc. COOPH wanted to change that with their latest "ideas" video.
The cooperative has put together a set of 6 macro photography ideas that they claim you've "never heard of before." We'll throw a "probably" in there, since "never" is a strong word, but there's no denying that they're more unique than what you typically see around.
"This week, the COOPH photographers revisited our first video on macro photography and challenged themselves to come up with even more jaw-dropping ideas for this amazing style of photography," reads the video description. "To create totally unique images, they not only used everyday items but also experimented with innovative objects. Take a look at the video and check out the creative tips that show new and exciting perspectives."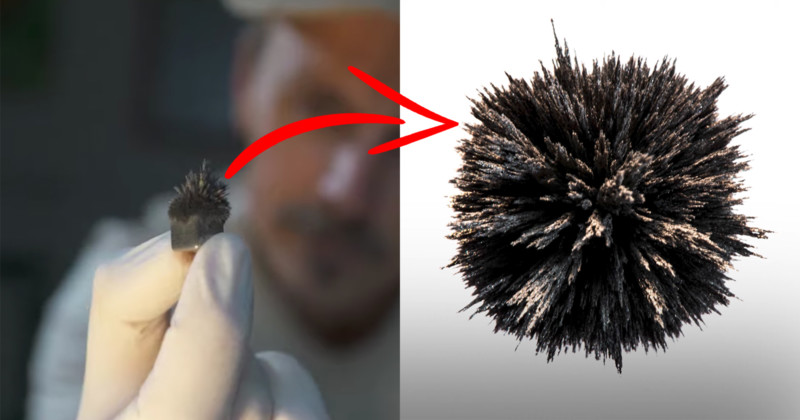 The six ideas, broadly described, are:
Magnetic Macro – Use magnetic dust or ferrofluid to capture cool new shapes.
Musical Macro – Take macro photos of old records or the rainbow effect you can get from CDs
Bubble Macro – Use coffee or beer to create and capture bubbles and condensation
Glowing Macro – Photograph a hand-held sparkler as its burning down (BE CAREFUL WITH YOUR LENS) or after it's just finished burning for a cool "magma" look.
Everyday Finds – Take a closer look at the textures all around you, like in various types of packaging or fabrics inside your home.
Fruits and Fungus – Two ideas in one: if you have some rotting fruit in your compost bin, capture the fungus up close; if you have fresh fruit around cut thin slices and paste them to a sunlit window or LED light to capture beautiful see-through images.
Check out the full video to see these in action for yourself. Our personal favorites are #1 and #6. Coffee and beer bubbles seem pretty banal, and we've shared that CD rainbow effect before, but macro photography of magnetic dust and the idea of using a window with thin slices of fruit fall much closer to "unique" in our minds.