Photo Recovery Software Found a Factory Test Photo on My Camera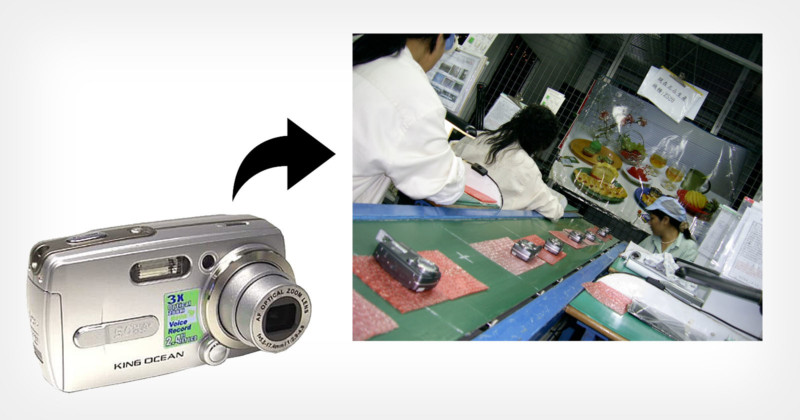 Back in 2008, I was in the Middle East in the military. I wasn't permitted to have my mobile phone in that location at the time, so I took a relatively cheap digital camera and used it to capture reams of unique photos.

When it came time to transfer some of the pictures from the camera, I somehow instead managed to wipe the memory card. I was utterly gutted, but it wasn't the first (or seemingly the last) time I did this, so I turned to some trusty image recovery software in hopes of getting my memories back.
Read also: The Best Software for Recovering Deleted Photos in 2021
During the recovery process, I accidentally selected the camera's built-in memory rather than the SD card I'd been using for my snaps. I was pretty shocked and confused when a photo from the camera's factory turned up. It was a test shot taken by ladies on the production line.
The EXIF data in the photo stated that the image was taken in 2006, so 2 years before I was using the camera. Unfortunately, it didn't give a location.
After sharing my discovery on Reddit, the post hit the front page and loads of help and discussion poured in from the hive mind.
People pointed out that it was likely the poster of the food (and Ritter Sport, for the win!) would be used as a focal point for the test shots to check that the cameras work properly.
The writing states on the wall states that the Model Z520 is in production. After some research, this looks likely to refer to the King Ocean Z520 digital camera, but this isn't a well-known brand here in the UK — and not my camera's make and model — so it's likely to have been the same model branded differently for different markets around the world.
I can't remember the exact recovery software I used — this story happened years ago — but it retrieved about 70% of my photos.
I recently used the free and open-source PhotoRec though (yep, I did it again, which reminded me of this!), which worked really well.
Read also: How to Recover Deleted Photos from a Memory Card with PhotoRec
So here's a PSA and takeaway from this tale: Deleted stuff is rarely properly deleted (unless you do a full format or overwrite). It's something worth keeping in mind!
---
About the author: John B. was formerly in the military and is now "a regular middle-aged IT geek from the North of England." The opinions expressed in this article are solely those of the author.