Photographer Accidentally Captures Avalanche During Sunrise Timelapse of Mount Rainier
While shooting a sunrise timelapse of Washington's Mount Rainier from West Auburn, amateur photographer Justin Burrell captured a massive sunrise avalanche slipping down the eastern side of the mountain.
The resulting clip—which has been making the local news rounds—is just a short GIF, but it belies the power and ferocity of what was captured. Burrell tells KOMO News that he was capturing photos 25 seconds apart, meaning that the avalanche that happens so quickly in his footage actually lasted a little over 3 minutes.
He captured a total of six frames from just after the start of the release until the end. Fortunately nobody was on the mountain to 'experience' this from up close, but you can see all six (cropped) frames below, followed by a GIF of the resulting timelapse: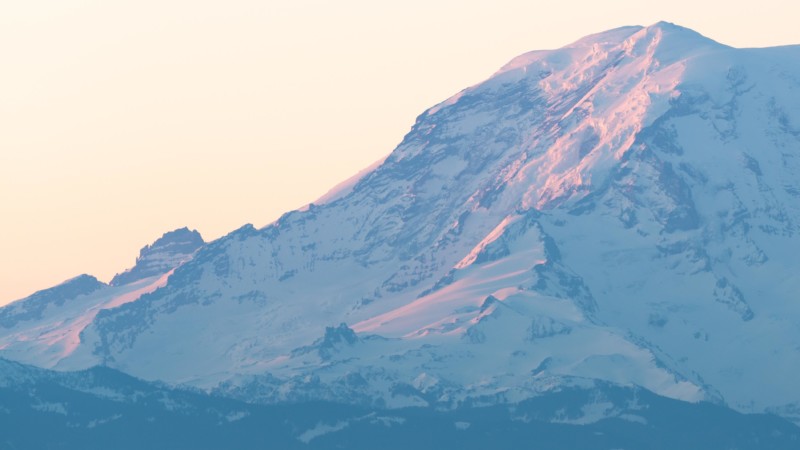 Just goes to show, you never know what you're gonna capture while you're out shooting—whether it's an avalanche, a New York City black out, or the International Space Station, sometimes the accident makes the photo.
---
Image credits: All photos by Justin Burrell and used with permission.