RED Uses the RF Mount, So Why Won't Canon License it for Lenses?
RED Cinema is close to releasing its V-Raptor Rhino 8K S35 which has a native, fully active, Canon RF mount. The fact this relationship exists basically proves Canon is dead-set on selling its lenses above all else.
Canon's RF mount is what is known as a closed system, which is to say that at the time of publication, Canon won't allow any other manufacturer to make electronically connected, or "active," RF lenses for its mirrorless mount. That situation recently revealed itself when Viltrox said it was told to stop manufacturing RF lenses that it had reverse-engineered by Canon's legal team.
Canon later confirmed that it did indeed issue a cease and desist order to Viltrox and other third-party lens manufacturers who had reverse-engineered the RF mount, saying that it believed "that these products infringe their patent and design rights."
This cease and desist order specifically referenced lenses that were equipped with autofocus, but many manufacturers were so spooked by this legal order that they stopped producing any RF mount optics altogether.
In contrast, RED's V-Raptor Rhino 8K S35 camera features a fully active RF mount:
"The active RF lens mount enables you to adapt your capture for each project using a wide array of pro cine or still photo lenses and can be used with an EF lens adapter," RED says.
The only way RED would be able to do this is with Canon's explicit permission, meaning Canon clearly licensed it to RED.
A lot could be inferred by Canon's actions here, but the choice to allow RED to use the RF mount drives the point home: Canon wants to sell lenses above all else, so much so that it will let another camera maker — one that it arguably competes with in the cinema space — use its mirrorless lens mount. Since Canon is the only manufacturer that can support RF, any sale of a RED camera means the sale of Canon lenses. That means more money. Seeing Canon block others from making lenses for RF while at the same time licensing it for use by a camera manufacturer only further drives home this strategy.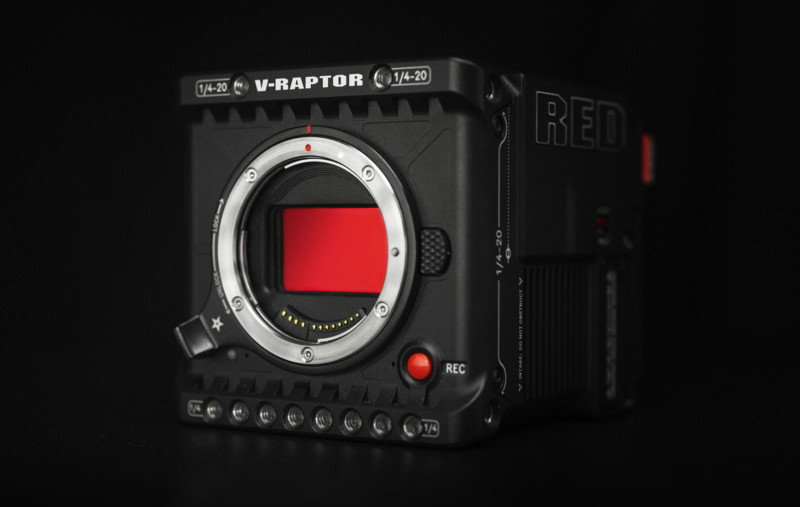 As PetaPixel has said in the past, Canon's choice to lock down the RF mount is a huge mistake:
Canon has not publicly said as much, but it's pretty obvious that the reason the company is not licensing its RF mount and is going after anyone who reverse engineers it with legal threats is because of money.
Part of what made Canon's EF cameras so desirable was the massive library of lens choices from a wide variety of manufacturers. Cutting that down to just one first-party manufacturer deletes the element of choice from a consumer and makes them feel trapped.
Nikon and Sony, arguably Canon's biggest competitors, seem to understand this. The Sony E-mount has been open for some time, leading to a huge variety of lens options from multiple manufacturers. Nikon recently opened up its Z mount, which was confirmed by Tamron with the announcement of its 70-300mm f/4.5-6.3 for Nikon mirrorless. Canon, for some reason it won't explain, seems intent on being the only major camera maker to not follow its own successful past decisions.
Canon did not have a comment prepared at the time of publication.
---
Image credits: RED