Sandmarc's New Telephoto Lens is for 'Professional iPhone Photographers'
Apple's latest iPhone release heavily touted the camera's capabilities and now a telephoto lens can be added onto it.

Sandmarc has announced a new 58mm telephoto lens available for $129.99, which it says is an improved version of a previous lens.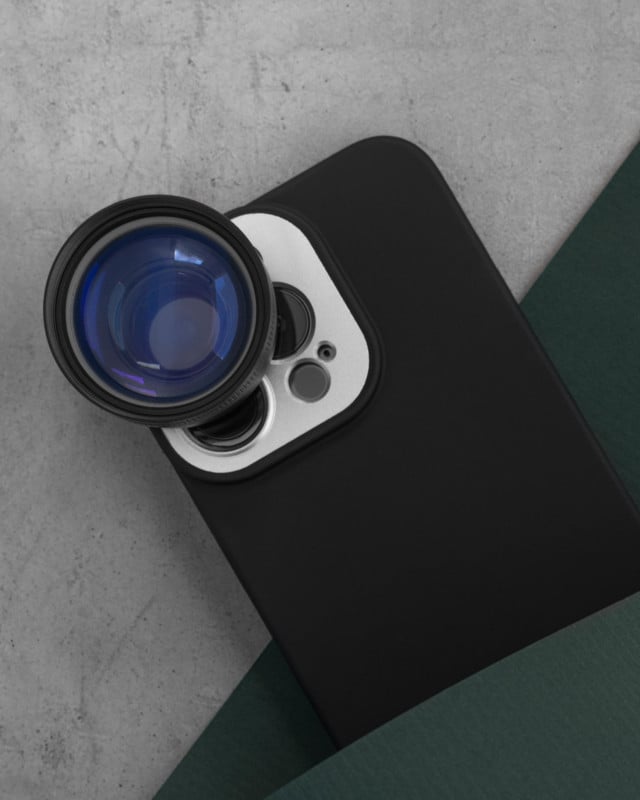 "The Sandmarc team has undergone multiple enhancements in implementing their newest telephoto lens," the company writes.
"The size of the lens has changed from 60mm to 58mm creating an increase in the overall sharpness quality. A better color rendition and improved resolution on the edges. The team has also managed to decrease the chromatic aberration in the Telephoto lens 58mm."
The lens has been designed with the "professional iPhone photographer in mind" and it boasts multi-coated & multi-element glass.
"The lens is housed in an aluminum exterior material for keeping it lightweight for shooting yet durable," the company adds.
Sandmcarc "specializes in designing products for photographers, filmmakers, and travelers." Earlier this year, it launched a Cloud Diffusion Filter for iPhone which gives an ethereal, cinematic look to phone footage.
The San Diego-based company also offers wide lenses, fisheye lenses, macro lenses, and anamorphic lenses. The full list can be viewed on the company's website.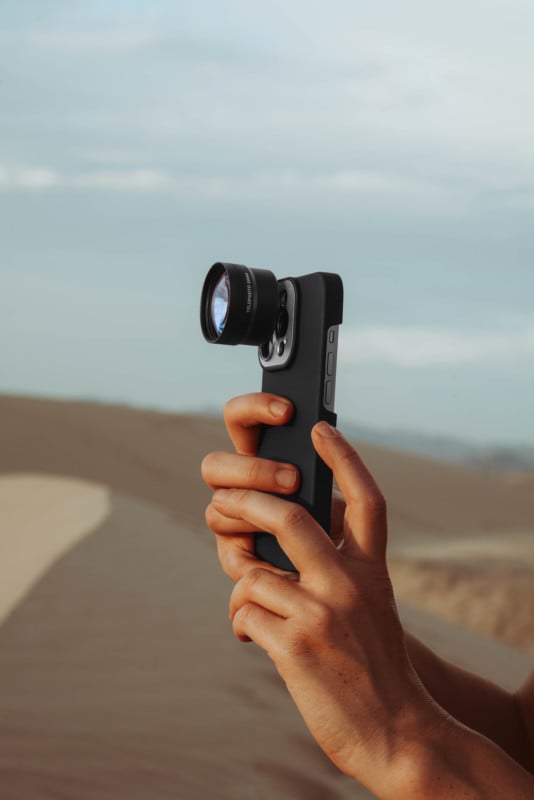 Sample Photos
Here are a few official sample photos captured with the new telephoto lens:
The iPhone 14 Has a Heavy Emphasis on Photography
PetaPixel's Editor-in-Chief Jaron Schneider recently gave a a glowing review to the iPhone 14 Pro's main camera , declaring that smartphone sensors are starting to pressurize "professional" camera manufacturers.
"Here, Apple shows that with just 48 megapixels, it is able to create a finished 12-megapixel photo that I would swear was taken on a full-size camera if I didn't know better," Schneider writes.
"The camera is so much better that it actually shocked me, as I am not used to seeing this kind of leap in performance from one generation of Apple smartphone to the next. This time, for the first time in a while, I can very easily recommend the iPhone 14 Pro to iPhone 13 Pro owners if the camera is the most important thing about a smartphone to them."
The Sandmarc telephoto lens comes with an iPhone case and a clip-on mount. It is compatible with the iPhone 14 models, iPhone 13 models, iPhone 12 models, iPhone 11 models, iPhone SE, iPhone SE, iPhone XS Max, XS and XR, iPhone X, iPhone 8 models, and iPhone 7 models.
The lens costs $129.99 and is available for purchase here.