Adobe and Capture One Show the Different Ways to Leverage the Cloud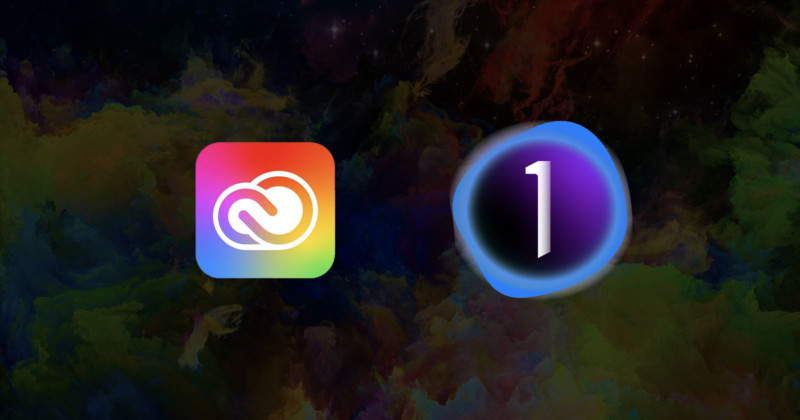 The meaningful impact of cloud computing with respect to photo editing was an amorphous topic when it was first introduced to photographers in 2013. Nearly a decade later, that has changed and two of the biggest companies in the editing space show how it can be leveraged to support photographers differently.
A Meaningful Cloud
When Adobe first announced the Creative Cloud, it wasn't very clear what the benefits to photographers would be other than the ability to quickly download the software onto any computer and share files through a Dropbox-like interface. That, and the move to a subscription service was a boon for Adobe's bottom line.
For many, the cloud is just a term for storing files online, but both Adobe and Capture One have advanced to the point where what the cloud can offer extends well beyond file storage, even if storage is still at the core of it.
It would not be until several years after Adobe's controversial switch from the Creative Suite to Creative Cloud that the company would make some of the benefits of the system more visible through cloud computing.
Bryan O'Neil Hughes, the Director of Product Management at Adobe, says it introduced cloud computing several years ago to solve the shortcomings of hardware at the time.
"In terms of computing power, our earliest forays here were with Photoshop Mix, many years ago, where mobile devices were able to surface Content-Aware Fill, Upright and Shake Reduction," he tells PetaPixel.
These were desktop features that it was able to run on underpowered devices by sending those process-intensive tasks into the cloud rather.
"We've been pushing what's possible here for a long time now."
Capture One very recently launched its own foray into cloud computing, and the choices the company made are significantly more subtle, to the point where it never once wrote the word "cloud" in any of its marketing at the time of announcment.
Different Approaches to Similar Problems
Rather than start with cloud storage or even cloud processing, Capture One focused its efforts on collaboration made possible because of the cloud.
Capture One tells PetaPixel that it chose not to go with the direct storage route because the need for cloud storage solutions is well solved by a number of services that many photographers are already subscribed to such as DropBox, SmugMug, OneDrive, iCloud, and more. When Capture One chose to get into cloud computing in some capacity, it looked at what it could offer immediately to help workflows in the pandemic world while at the same time keeping its ear to the ground on what its users want to see next.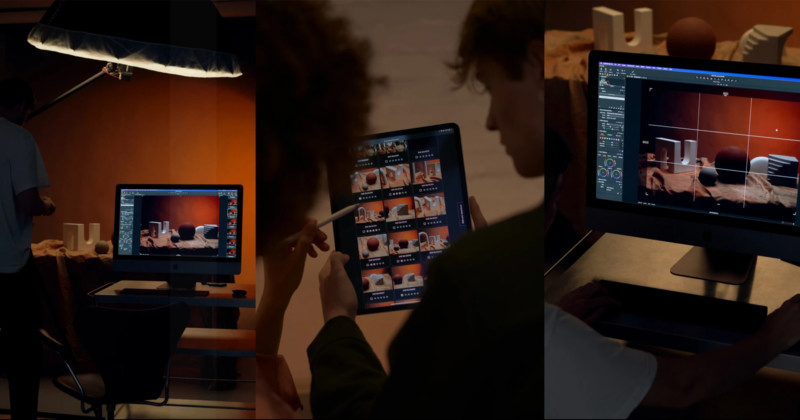 "Working closely with photographers, whether in studio or on location, we've noticed the haphazard usage of smartphones, cloud storage, videoconferencing platforms, and generally crowding around screens by all the various actors that play a role in the photo shoot," Rafael Orta, Capture One's CEO, tells PetaPixel.
"In introducing Cloud and Mobile to Capture One, we are singularly focused on removing friction from collaboration, making the contemporary photography workflow more efficient and delivering the best images."
That singular focus is of course different from Adobe's strategy. As a much larger company, Adobe has several irons in the fire at once and is developing on them simultaneously. But even in how Adobe and Capture one approach the one idea of collaboration is different.
The ability to watch a tethered photo session or changes to an edit happen in near real-time from any location is a focus that feels uniquely tailored to the high-end photographers that use Capture One. Capture One has no long-term storage option and it isn't doing any computing in the cloud either.
"We're really excited about our vision for how Cloud and Mobile blend seamlessly into the photography workflow, providing photographers with a powerful creative and collaboration platform, helping them accelerate the shoot-to-final-image cycle without compromising in quality," Orta says.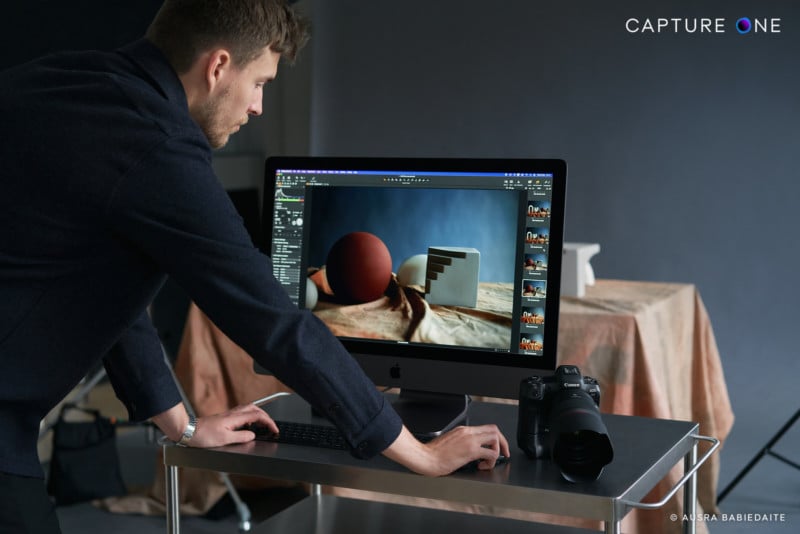 Adobe has a much larger portfolio of products than Capture One, and therefore what it does with the cloud is considerably more complicated. With respect to photographers, in particular, there are a few things that its cloud infrastructure has been able to offer and they address similar issues with a different perspective.
Hughes says the company's products, namely Lightroom, still leverage the cloud in ways that no other editing program does.
"Lightroom is uniquely powerful in how it stores, syncs, and edits original (full-resolution) files," Hughes says. "Not only does the cloud storage of these files facilitate anywhere access, but Lightroom's implementation allows full editing power across platforms: iPhone, iPad, Android, Mac, Windows, and Web. You can access, edit, collaborate (share, edit, contribute, comment) to and from anywhere."
Hughes also points out that how data is managed has also been allowed to advance thanks to Adobe's use of the cloud.
"Let's look at this in a workflow," Hughes says. "A Lightroom user has an iPad in their camera bag and is shooting a wedding. Not long ago, they'd have to have a card runner pick up and deliver SD cards to the studio so that commenting, processing, editing, and review could begin — quickly.
"Today, this user can directly import full-resolution RAW files into their mobile device; those sync quickly to the cloud via 5G and the studio (on the same Adobe ID) immediately accesses these files. Not only can they see, comment, flag, and review, but edits can begin immediately, from the field, the studio, or both. All changes are immediately synced and as always, natively non-destructive. This system dramatically accelerates not just review, but collaborative editing of full-resolution files."
No Right or Wrong Answers
Adobe puts a lot of emphasis on allowing photographers to work with original files across a range of platforms, while Capture One put its effort on workflow enhancements that cater more directly to assisting photographers in better serving clients.
Both Adobe and Capture One have different approaches to similar problems, but neither is right or wrong. Photographers should look at development cycles like these though so that they can spend their time learning and growing inside the editing platform that they think will best suit their future needs.
This is one of many examples that illustrates the benefit of competition in the photography software space. These two companies saw what was possible thanks to the cloud and each developed a unique way to go about serving photographers through it. As each continues to iterate, the future of what is possible looks bright.
Today, after advancing its vision of cloud computing for photographers already, Adobe is putting a large amount of effort into making its editing platforms easier to use for a wide range of people, hence the launch of Creative Cloud Express.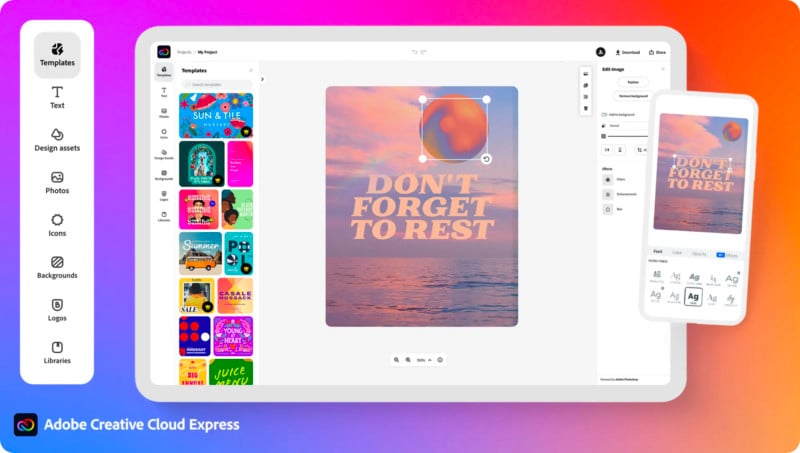 And while Capture One certainly has goals of increasing the number of people who would want to use its platform, clearly its focus is on its power users first.
---
Image credits: Elements of header photo licensed via Depositphotos.