Capture One Live is a New Cloud-Based Collaboration Add-On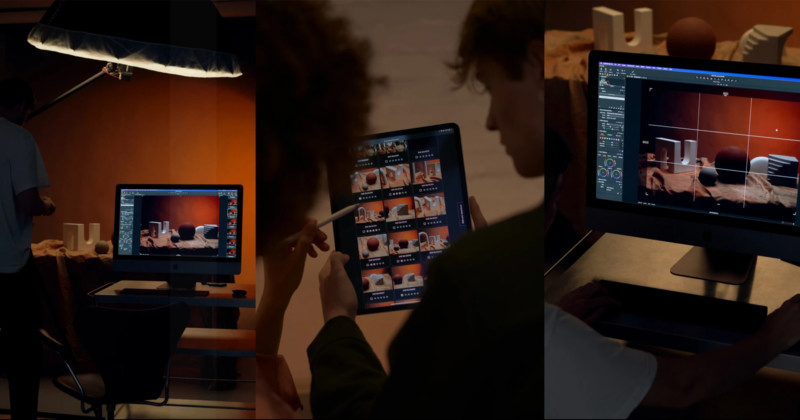 Capture One has announced a new cloud-based collaboration add-on called Capture One Live. It allows remote teams to view, rate, and tag images or watch a tethered shoot or an edit in real-time.

For Remote Collaboration
Capture One says that Live allows photographers, clients, or other team members to view, rate, and tag images via a web interface in a way that is immediately reflected on the host's computer and vice versa.
The company says it built Live around the expectations of remote work and it has eliminated the obstacles associated with that workflow. Capture One says Live provides flexibility for schedules and team members, reduces commuting time and travel costs, yields greater accessibility and efficiency, and allows creative teams to maintain the same or greater levels of productivity they would find in-person.
Available for both Catalogs and Sessions, Capture One Live works through an icon in the Toolbar. Editors can use it, select the desired collection, set a password (if one is needed), and click the "Start Sharing" button to start what Capture One calls a Live Session. Live Sessions last for seven days and can be accessed via a URL that is generated inside Capture One.
Presumably, the sessions end after seven days and the URLs generated no longer work, but could theoretically be restarted with a new link if needed. The company doesn't say if a current session can be extended.
The link opens what the company calls an "interactive browser view" of the collection with file names, color tags or star ratings, and the ability to view each image at full size.
Images can be added or removed at any time, and while Capture One does not need to remain open for changes to take place, if the Catalog or Session is still open, the adjustments are reflected in real-time.
Receive Real-Time Photos from a Tethered Shoot Remotely
Through this system, and perhaps in what will be the most used feature of Live, Capture One can send captures to a shared session if a photographer is shooting tethered and can also follow any edits that are made in real-time. Remote sorting and flagging are somewhat useful (perhaps more so if a photographer outsources culling), but real-time access to a shoot from anywhere as well as the ability to view edits instantly are both likely to be seen as hugely helpful.
Capture One says there are no limits on the number of active Live Sessions that can exist at any given time nor are there limits for the number of files that can be shared in a given session. Each session can support up to 25 collaborators simultaneously.
Capture One does not explain exactly how the initial process from desktop to cloud works exactly, nor how long photographers might expect an upload to take. Luckily, photographers won't have to wait long for these answers since the Capture One Live launches immediately.
Available Now for an Additional Monthly Fee
Capture One treats Capture One Live as an add-on service for current Capture One owners that costs $10 per month. Even owners of a perpetual license (which costs $300) will have to pay the fee. Subscribers who want to add Live will see their monthly bill come to $30.
The company also says that the most current version of Capture One is required to run Capture One Live.