Nikon Acquired Samsung's Mirrorless Tech: Report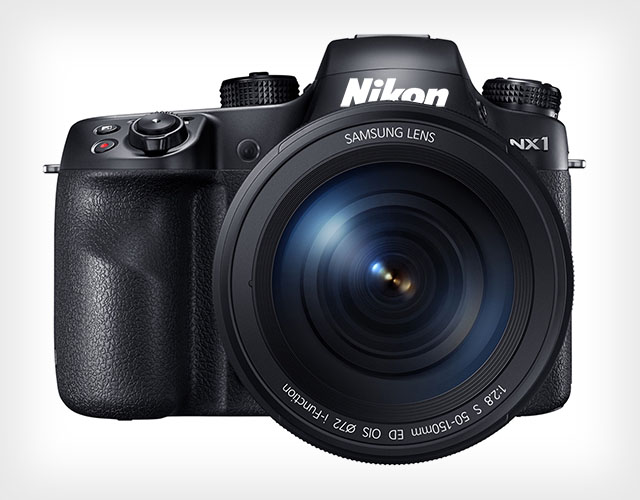 This is pretty big news if it turns out to be true: Nikon has reportedly acquired all of Samsung's NX camera technology — a move that could shake up the digital camera landscape.

mirrorlessrumors heard about the deal from "trusted" Samsung sources, and says that the reason Samsung is rumored to be pulling out of the camera market (already official in a number of European countries) is that Nikon has bought out its technology.
Samsung reportedly has a major press announcement planned for the CES trade show in January 2016. If Nikon and Samsung did do a deal, then that may be what's revealed next month.
Canon and Nikon have both been lagging behind in the growing mirrorless camera market, as companies like Sony continue to innovate and secure their foothold. Canon and Nikon are both rumored to be developing a full frame mirrorless camera, and a major acquisition of tech like Samsung's would signal that they're serious about the market.
Nikon is planning to use Samsung's NX "resources" (e.g. sensor, video, and processor technology) to help launch the professional Nikon mirrorless system, mirrorlessrumors writes. "It is yet unclear if Nikon will keep the NX mount or use an own new mount." The goal of the acquisition was to create some serious competition for Sony's mirrorless cameras.
Stay tuned — if this deal did happen, we will likely hear official word of it in the coming months.
---
Update: Here's an interesting post made by Andrea Georgia of Germany in the DPReview forums:
Over the last couple of months I talked quite a few times to a Samsung representative in Düsseldorf, Germany who told me repeatedly that he has indeed seen Samsung's FF sensor at their German facility in Schwalbach, not mounted in a camera, he said, but on its own. In the early fall he was certain that Samsung was bent on giving Sony a run for their money and would enter the FF mirrorless market in the coming year, with the FF sensor ready for launch.

Then the rumors intensified and finally the news broke that Samsung was pulling out the German/European mirrorless market, much to many people's bafflement given how mighty Samsung is, and how truly excellent their latest two cams and lenses are. Even with market stagnation etc. it didn't seem to make entirely sense to simply stop the camera business. The rep and I kept talking and speculating who could team up with Samsung, Nikon or Canon, and he, as well as the photo store manager, repeatedly stated that Samsung's FF sensor exists, absolutely, they said.

Whether it's the one that's going to find its way into the new Nikon mirrorless cam will be remain to be seen, but I'm pretty sure that Nikon-Samsung will go FF with mirrorless, if the rumor is correct.
---
Update: Peter over at Nikon Rumors shares 10 reasons why he doesn't believe this report/rumor is true.