Posts Tagged 'cheap'
The story behind a 'fun project' that turned into a 500px top 100 image
Kamerakind · Oct 25, 2013 ·
36 Comments »
·
We were introduced to the "Ghetto-Flo" lights after reading the excellent blog of New York-based photographer Brad Trent. He had mounted 4 standard workshop fluorescent light fixtures into light-stand mountable strip lights. "Ghetto-Flo" because they're similar in use to the much more expensive Kino-Flo lights, though there are advantages to the later (variable power and output).
Read more…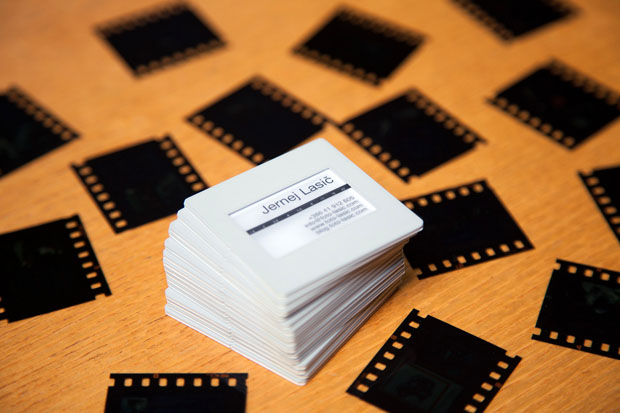 Want to make some business cards for your photography business that stand out from among traditional cards? Try making some in the style of 35mm film slides. Last week we shared photographer Lars Swanson's beautiful slide cards, and this week we have a step-by-step look at how you can make something similar.
Read more…
If you're interested in making a positive impression on potential clients, but you don't have the funds to spend on printing high-end branded materials, Minnesota-based photographer Lars Swanson's approach might interest you.
When he found himself in need of affordable promotional materials, he decided to work with Samuel J Soulek's creative studio Soulseven to create unique business cards and direct mail holders using 35mm film slides and Polaroid pictures. Read more…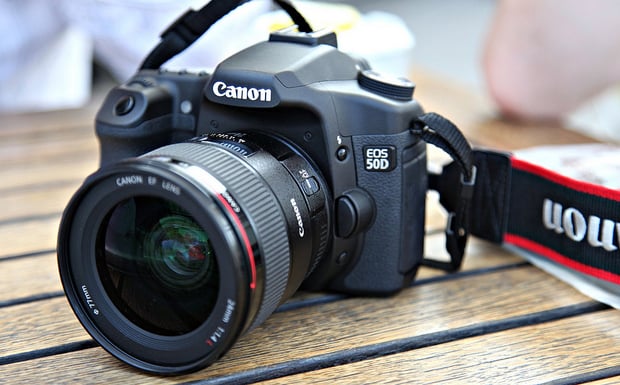 The Magic Lantern team deserve some sort of award … or a ribbon … or at the very least a hug. That's because, lately, they've been making ground-breaking RAW video announcements almost weekly. From the very beginning of the story — when they discovered a RAW DNG output in live view — to the breakthrough when they began pulling in that stream at 24fps and full 1080p HD, it's been nothing but good news out of the Magic Lantern camp.
But get ready, because the celebration is only just beginning. Before now, taking advantage of Magic Lantern's RAW video capability would have required you to have a 5D Mark III or II, but EOSHD forum user Julian Huijbregts has demonstrated that the same is now possible out of Canon's 5-Year-Old $500 50D! Read more…
Want to shoot insanely cool Matrix-style "bullet time" footage at home? You can do so with a single rig built out of relatively cheap components.
NASA spaceship engineer Mark Rober came up with a brilliant way to shoot eye-popping imagery using just a GoPro camera and a cheap ceiling fan.
Read more…
Wireless connectivity is one of the hot features in the camera world these days, and many (if not most) new cameras either have built-in wireless connectivity or an optional wireless adapter that provides the feature. Unfortunately, the wireless adapters are often quite pricey, especially for higher-end cameras.
Here's something neat that you might be interested in knowing if you shoot with a Canon 1D X: you can connect a cheap WiFi adapter designed for homes and offices to give your camera wireless tethering!
Read more…
Here's a step-by-step tutorial on how you can make a pretty nice flash diffuser for your macro setup for just a little time and a little money.
Read more…
Big focal length usually translates into big money. If you don't have thousands to spend on a high-quality far-reaching super-telephoto lens, the fine folks over at Screaming Tree Films came up with this 800mm Frankenlens that'll only make your wallet around $100 lighter (as opposed to thousands).
Read more…
Olympus isn't the only camera company toying around with the concept of cheap body cap lenses. At the CP+ show in Japan, Pentax took the wraps off a body cap lens of its own for its Q system line of mirrorless cameras. Officially called the "Mount Cap Lens," the accessory is a pint-sized hyper-focal lens that will reportedly produce toy-camera-style photographs.
Read more…