The Best Lenses for APS-C Cameras in 2023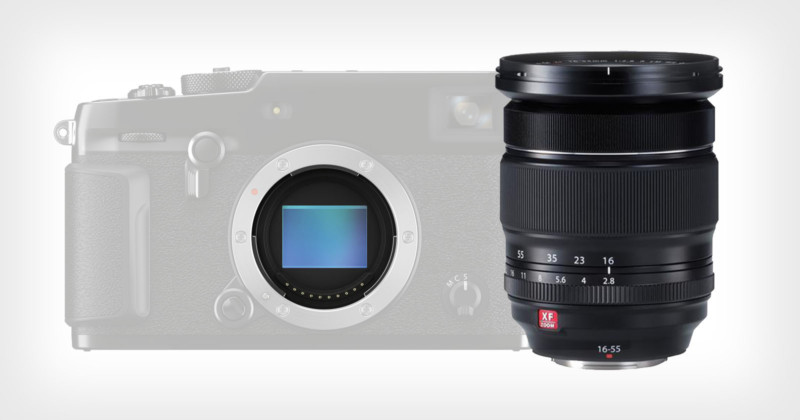 While full-frame has received the most attention from camera manufacturers in recent years, there are plenty of great reasons to purchase smaller format sensors like APS-C. These systems can be cheaper, smaller, lighter, and offer greater reach over their full-frame counterparts.

That latter feature latter might be particularly appealing to sports or wildlife photographers.
Fujifilm is primarily an APS-C-orientated company. Others, like Sony, Canon, and Nikon, split attention between full-frame and APS-C offerings. This means that while most of these companies' focus may be on advancing full-frame technology, at the very least those advancements can trickle down to the smaller format models. The best part is that these cameras tend to be a good bit less expensive while still offering that cutting-edge technology.
What We're Looking For
The term "best" can be rather nebulous in terms of how we weigh price, size, image quality, versatility, and other factors against one another. Therefore, we have tried to balance those attributes with as little sacrifice on the "image quality" aspect as possible.
Many manufacturers, like Sony, Nikon, and Pentax, use the same mount for both their APS-C and full-frame offerings, which has the added advantage of allowing the APS-C bodies to use full-frame lenses (and vice versa, with a crop).
With that said, we will not be including any full-frame lenses in this guide as we want to focus on lenses developed specifically for the smaller format sensor. There are also some third-party lenses that are offered in more than one mount covered here — we will not rehash the same lens in these situations for each mount. In such a case, this guide will provide you with multiple options.
One final note: the Panasonic/Sigma/Leica L-Mount system has not been included here as it currently has very few native APS-C offerings. This list will be updated at a later date if and when that system is filled out.
At a Glance
Best APS-C Lenses for Canon EF
Wide: Tamron 10-24/3.5-4.5 Di II VC HLD
As a huge fan of Tamron's newest lenses (characterized by their smooth black exterior and all-white lettering), the Tamron 10-24/3.5-4.5 Di II VC HLD (also available for Nikon) is very easy to recommend.
Unlike many wide-angle lenses, this one is equipped with Tamron's very good vibration compensation (VC) which affords you an additional two stops or so of handholding ability. A switch on the side allows you to turn VC on and off, which is often recommended if you are working on a tripod. It's also dust and moisture resistant.
The image quality produced by this lens is downright impressive — very good wide-open with a bit of resolution falloff in the corners and edges, but these clean up very quickly upon stopping down. Thanks to its fluorine coating, flare and ghosting are extremely well controlled. Chromatic aberration and distortion easily clean up in post. In short, it does not lack in the image quality department.
It is worth noting that this lens uses Canon's EF mount, instead of EF-S, meaning it is compatible with full-frame bodies as well — and it covers a full-frame sensor from about 13 or 14mm upward. So, if you have both APS-C and full-frame and are looking for an affordable lens for both, this may be a good place to look.
Normal: Sigma 17-70mm f/2.8-4 DC Macro OS HSM
Part of Sigma's newer "Contemporary" line, the Sigma 17-70mm f/2.8-4 DC Macro OS HSM (also available for Nikon and Pentax) is a replacement for the (somewhat unfortunately) identically named prior model — you can easily spot the difference from the use of all white lettering (no yellow) and the silver, circular "C" logo near the AF/MF switch.
Designed as an alternative to manufacturer kit lenses like Nikon's 18-55mm, the Sigma 17-70mm offers several advantages: 2/3 of a stop faster at the wide end and a stop faster at the long end, plus a bit more reach in either direction. It also allows for an unusually close focus distance of just 22cm (at every focal length), making for a 1:2.8 maximum magnification at 70mm. And the build quality between the two is not even a conversation — the Sigma is another league entirely.
With excellent image quality across the board, combined with Sigma's "Hypersonic Motor" autofocus, this is a great all-around option for those looking to cover a wide range of typically used focal lengths with great build quality and performance.
Telephoto: Sigma 50-100mm f/1.8 DC HSM Art
Part of Sigma's legendary Art series of lenses, the Sigma 50-100mm f/1.8 DC HSM Art (also available for Nikon) is the bigger brother of the incredibly popular and highly lauded Sigma 18-35mm f/1.8 Art. They are well known, and highly regarded, for their impeccable optics and unusually fast aperture. So popular with videographers they were, Sigma rehoused them and released cine versions of both.
This lens in particular is designed to compete with full-frame 70-200mm f/2.8 lenses. It falls a bit short on each end (80-160 equivalent on Canon), but you have to give it some credit: it not only matches the depth of field but gathers over a stop more light, allowing APS-C photographers to shoot with even more versatility.
Its biggest issue — and one that is generally more important to videographers than photographers — is that it displays significant focus breathing. It is not awful, but certainly noticeable when racking focus.
There is very little to report on the image quality front: it is just that good. Basically, if the focal lengths appeal to you, buy it. There aren't any other alternatives, which in this case may not be such a bad thing because this one is stellar.
Best APS-C Lenses for Canon EF-M
Wide: Canon EF-M 11-22mm f/4-5.6 IS STM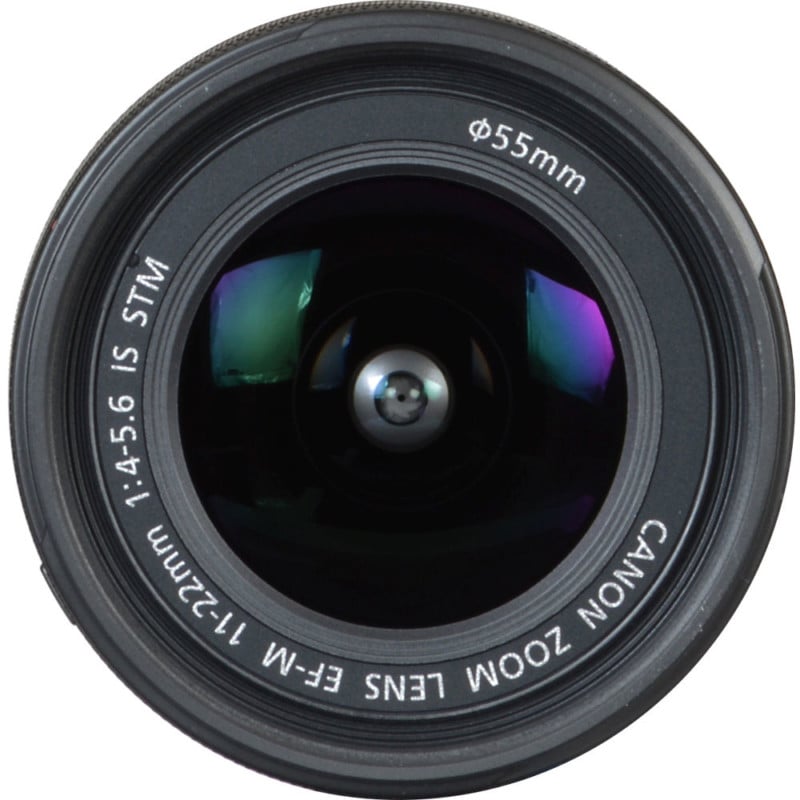 With a sleek, streamlined barrel and finish (like most other EF-M lenses), the Canon EF-M 11-22mm f/4-5.6 IS STM is minimal in design with a textured fly-by-wire focus ring and zoom-lock switch being your only on-lens controls. The lens body is kept short and slim due to the use of a retractable design with the lens collapsing back into the barrel when not in use.
Super Spectra Coatings keep flares and ghosting to a minimum and the optical stabilizer works to correct handheld-induced camera shake by up to three stops — the inclusion of the latter being rare, though not unheard of, for a wide-angle lens.
Sharpness and overall image quality are very good across the board, with some falloff at the widest focal lengths, which quickly improves upon stopping down. A quite versatile 17-34mm (full-frame equivalent) focal range, optical image stabilization, a very lightweight and compact design, plus a very appealing price tag makes this an easy decision for any EF-M shooter desiring a wide-angle option.
Normal: Canon EF-M 32mm f/1.4 STM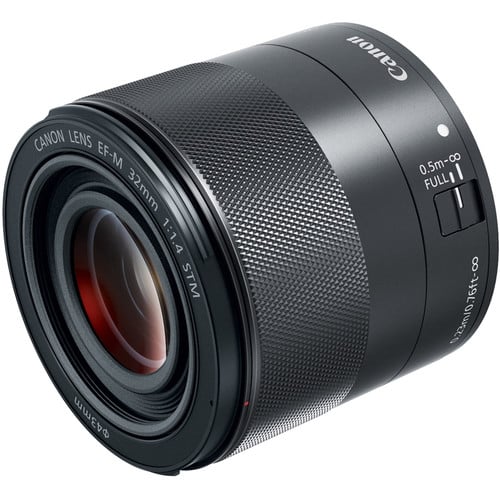 Currently, the fastest lens in Canon's EF-M lineup, the Canon EF-M 32mm f/1.4 STM is one of the must-have optics if you are going to invest in the EF-M system (or have already). When attached to an EOS M-series body, you will have an equivalent focal length of about 50mm in full-frame terms — the equivalent depth of field will be around f/2.2 if such a thing matters to you.
It turns in exceptional optical performance — in fact, it is one of the best-performing APS-C lenses around this focal length from any system. Sharpness is impressive wide-open, even out to edges. Minimal barrel distortion, excellent flare control, and very little lateral chromatic aberration round out the list of image quality pros.
There really is not much to complain about here. It is a very versatile, affordable, and fantastically performing lens that belongs in the bag of anyone who shoots with Canon EOS M bodies.
Telephoto: Canon EF-M 55-200mm f/4.5-6.3 IS STM
Weighing in at just 260 grams, and 3.41 inches in length, this 90-320mm (full-frame equivalent) zoom lens has an impressively small footprint. Like all EF-M lenses, the Canon EF-M 55-200mm f/4.5-6.3 IS STM showcases a sleek barrel and finely textured zoom and focus rings.
Again, like most EF-M lenses, it continues the trend of outperforming its EF-S counterpart (in this case, the EF-S 55-250) in the image quality department. It is impeccably sharp across 90% of the frame wide-open, though it does lose a bit at the very long end. Everything improves upon stopping down where the entire frame is resolving extremely well.
If it has one Achilles' heel, it would be some rather strong vignetting to the tune of 2.5 or 3 stops wide open. Vignetting is the least worrisome of optical maladies and that holds true here — it cleans up fine in post.
This lens is cheap and it does show in a number of areas — the mount is plastic, there is no supplied lens hood, and the construction is not top-of-the-line. But the lens hits home where it matters: image quality.
I have begun to believe, over the past couple of years, that the days of garbage kit lenses and cheap consumer trash are behind us. Even the cheapest, most threadbare-constructed lenses are consistently turning in a performance that ranges from very good to shockingly good — something we will see with a few of my other recommendations too.
Best APS-C Lenses for Canon RF-S
Wide: Venus Optics Laowa 10mm f/4 Cookie
While the Canon RF-S (Canon's APS-C nomenclature for its RF APS-C lenses) is in its infantry, there are already a few good options on the market, including this little gem: the Venus Optics Laowa 10mm f/4 Cookie.
Venus Optics — a company that is constantly pushing the boundaries of expectation, with a willingness to produce lenses that no one else will — released the world's widest APS-C rectilinear pancake lens earlier this summer. Pancake is right; if there was ever a lens worthy of that designation, it's this one.
Extending only one inch from the camera's mount and weighing a scant 130 grams (4.6 ounces), the is barely larger than a body cap. Venus Optics still manages to pack 12 elements — including four extra-low dispersion and two aspherical — in 8 groups to create a super low-distortion, high-resolving wide-angle lens with a 109.3° field of view. This yields a 16mm full-frame equivalent on Canon's 1.6x crop factor APS-C sensors found in the Canon R7 and Canon R10. The MTF chart alone would be enough to convince me to buy this lens if I shot APS-C.
If that weren't impressive enough, the lens focuses down to 3.9 inches (10cm) for a maximum magnification of 0.15x (1:4 full-frame equivalent).
Petapixel's David Crewe found the lens to be optically impressive with almost no distortion, though some vignetting and flare. The small form factor seemed to be a bit inhibiting to its ease of use for him, but ultimately, though, this is a lens where most people will set their desired aperture and then use hyperfocal focus via the distance scale on the lens, thus negating the need to constantly adjust focus most of the time. It's a kind of "set it and forget it" lens.
For its impressive optics, diminutive size, and paltry $299 MSRP, you can't really ask for more.
Normal: Venus Optics Laowa Argus 33mm f/0.95 CF APO
Another Venus Optics lens! That's no surprise — it has consistently been one of the most interesting and ambitious manufacturers of late, and have proven itself as one of the finest lens companies in the world.
The Venus Optics Laowa Argus 33mm f/0.95 CF APO was, at the time of its release, the fastest lens ever released with an APO tag. It has since been joined by three other members of the Argus line: the Laowa Argus 25mm f/0.95 APO for Micro Four Thirds (my review here), Laowa Argus 35mm f/0.95 FF, and the Laowa Argus 45mm f/0.95 FF.
Featuring 14 elements — one extra-low dispersion, three ultra-high refraction, and one rear aspherical — in 9 groups, along with a rounded nine-bladed diaphragm, the Laowa Argus 33/0.95 has a field of view equivalent to a full-frame 53mm lens. The "CF" in its title stands for "Close Focus" and boasts a 0.125x magnification (0.2x or 1:5 full-frame equivalent).
Naturally, the biggest appeal of the lens is its fast f/0.95 aperture — giving you the depth of field of a 53mm f/1.5 FF lens — and its APO tag. The latter refers to the lens's apochromatic design, which minimizes axial chromatic aberration, yielding clean images in both the in and out-of-focus areas.
Internal focus, a smooth stepless aperture ring, and long focus throw top off the list of features, which make this lens an ideal candidate for video use. Combine that with the Canon R7's 10-bit 4K oversampled (from 7K) video and you have a nice kit for producing some quality footage.
Telephoto: Canon RF-S 18-150/3.5-6.3 IS STM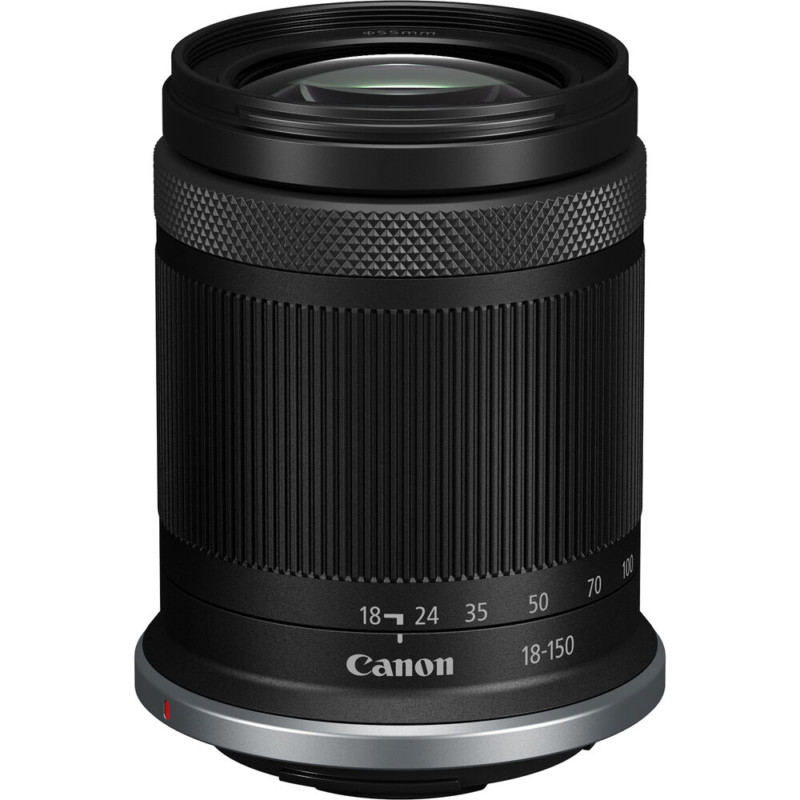 Along with the release of the Canon R7 and R10 came the introduction of several Canon-branded APS-C lenses for the RF mount. One of these was the Canon RF-S 18-150/3.5-6.3 IS STM, which is designed to be an all-around superzoom lens to cover most situations. Offering an equivalent range of 29-240mm, the lens covers everything from moderately wide to telephoto. While it isn't very fast with its variable f/3.5-6.3 aperture, it does contain in-lens image stabilization, which is good for up to 4.5 stops by itself, or up to 6.5 stops with Coordinate IS when paired with the IBIS-equipped Canon R7.
Canon received some flak for the lens merely being a rehoused version of the Canon EF-M 18-150/3.5-6.3, but that was a great superzoom lens with excellent optical quality, so I don't see the problem. While the optical design was carried over, there are some mechanical differences — it now has a customizable control ring, which can be used for manual focus or programmed to control other settings, and the STM stepping autofocus motor has been reworked for maximum compatibility with the RF mount protocol. The lens also features a new Super Spectra Coating to minimize ghosting and flare.
Despite its complex 17 element/13 group design and very impressive 0.44x magnification (0.7x FF equivalent), the lens weighs a scant 310 grams (10.9 ounces) and is only five inches long at 18mm, though it does extend considerably as you zoom.
It may not have the most robust construction, but the optical quality and versatility more than make up for it.
Best APS-C Lenses for Nikon F
Wide: Nikkor AF-P DX 10-20mm f/4.5-5.6G IF VR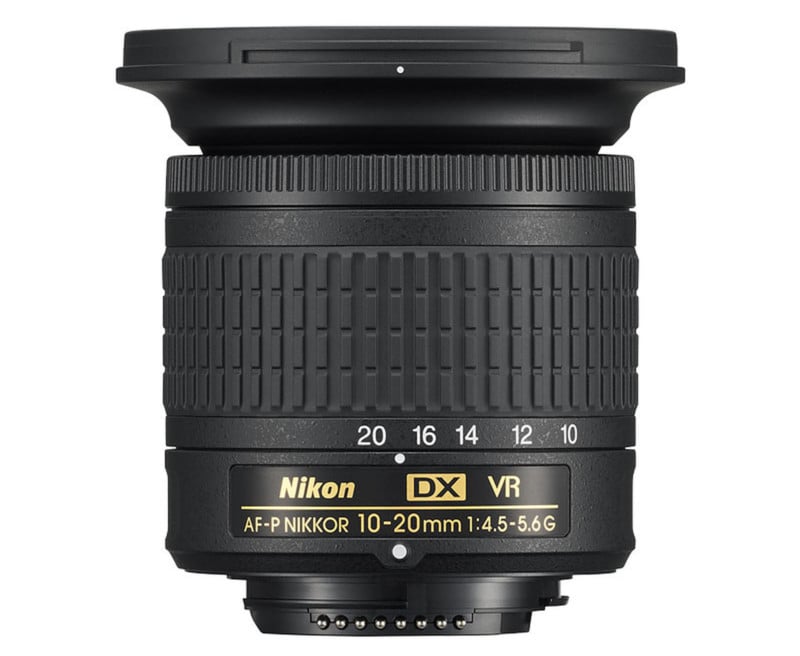 Clocking in at just 280 grams and typically packaged in camera kits for little extra money, the Nikkor AF-P DX 10-20mm f/4.5-5.6G IF VR may be a surprising choice. But this is a shockingly great piece of equipment that really shines where it matters most: image quality.
It sacrifices a bit in speed and some easily correctable flaws (vignetting, distortion) to some of the larger, more expensive competition (most of which is full-frame). But it makes up for it with excellent sharpness from wide-open, great flare control, very little uncorrectable chromatic aberration, and the new AF-P focus motor which is lightning fast and basically silent.
Build quality is cheap at best — plastic lens mount, no AF or VR switch – but for the cost, you could buy two for the same or less than most of the competition. It's pretty much a no-brainer.
It should be noted that Nikon AF-P lenses only work the latest generation or two of Nikon bodies, like the D7500 or D5500. Please check compatibility with your body if you are unsure.
Normal: Nikkor AF-S DX 35mm f/1.8G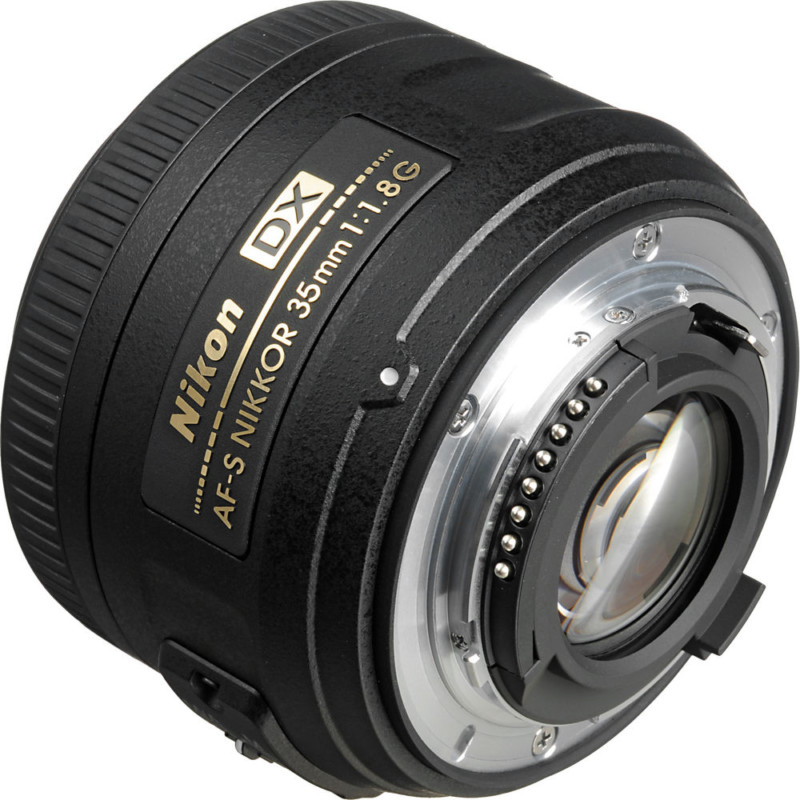 The Nikkor AF-S DX 35mm f/1.8G is one of Nikon's few dedicated APS-C prime lenses and easily the most revered — and for good reason. Not only is it insanely cheap (about $200, or less if you get it on sale) but it is also an incredibly good piece of glass. Not many manufacturers have an APS-C version of the "nifty fifty," but that is basically what we have here.
With a bright and fast f/1.8 aperture, the lens affords you a lot of control over your depth of field and permits shooting in lower light than your standard zooms. This is often one of the first lenses Nikon photographers reach for when they upgrade beyond their kit lenses, but it's a worthy look for anyone — amateur to professional alike — in the Nikon APS-C ecosystem.
Thankfully, build quality doesn't suffer due to the low price tag — it's on par with Nikon's FX prime lenses and the Silent Wave Motor makes autofocus snappy and quiet.
Telephoto: Nikkor AF-P DX 70-300mm f/4.5-6.3G ED VR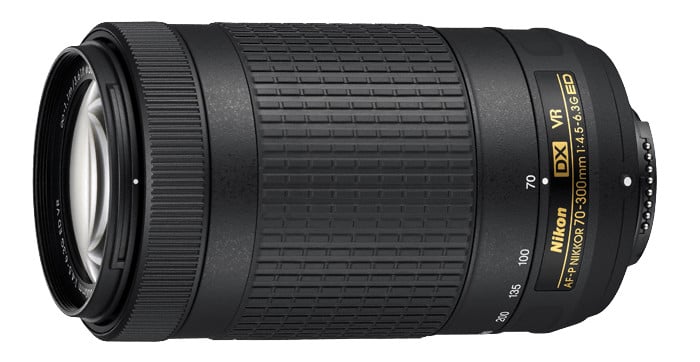 Like the Nikkor 10-20/4.5-5.6 AF-P, the Nikkor AF-P DX 70-300mm f/4.5-6.3G ED VR has an equally economic build: plastic all-around — including the mount — no external switches or controls, no hood included. It is also included in many kits — or by itself for $400.
As it offers 450mm of full-frame equivalent reach, this is a wonderful option for those in search of a cheap, lightweight lens that does not sacrifice anything in image quality. Its newer AF-P motor, coupled with a top-of-the-line autofocusing system like that found in the Nikon D500, makes for an incredibly versatile and affordable option for anyone looking to explore the telephoto side of photography.
As mentioned above, Nikon AF-P lenses only work the latest generation or two of Nikon bodies, like the D7500 or D5600. Please check compatibility with your body if you are unsure.
Best APS-C Lenses for Nikon Z
Wide: Nikkor Z DX 16-50mm f/3.5-6.3 VR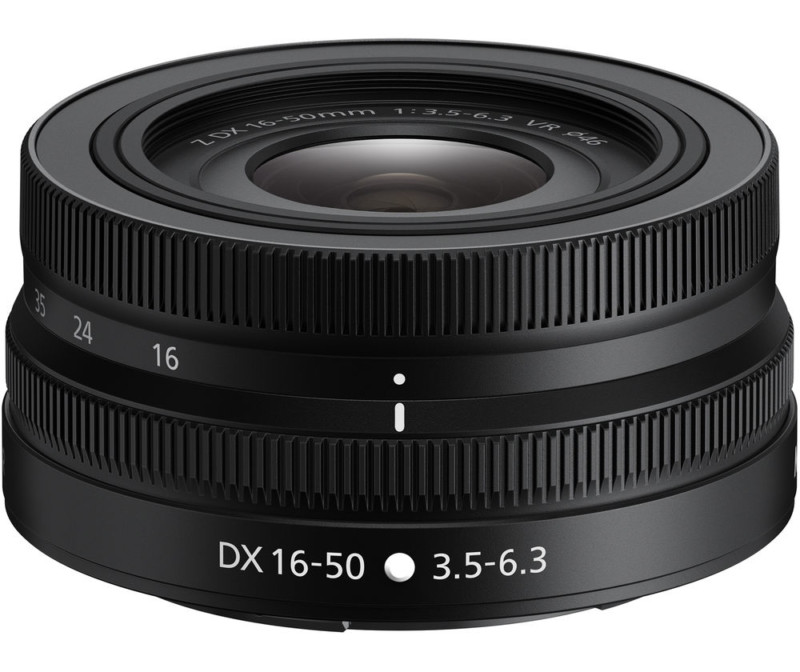 While there aren't a ton of wide-angle APS-C lenses for the Nikon Z mount, there are several, and I have no doubt there will be more to come. The recent release of the Nikkor 28-75/2.8, which is surely a Tamron design, makes me hopeful that we will see lenses like the Tamron 11-20/2.8 Di III in the future. And Nikon itself is sure to release a wide-angle zoom, perhaps a mirrorless version of their affordable and excellent AF-P 10-20/4.5-5.6G VR.
In the meantime, we do have the Nikkor 16-50/3.5-6.3VR, a 24mm full-frame equivalent at the wide end. Downright cheap, the Nikkor 16-50's plastic build and lightweight belie its truly exceptional image quality. Sharp throughout 95% of the frame even wide open, with essentially no lateral CA and only hints of axial CA, the lens becomes fantastically sharp corner to corner when stopped down.
Like several other Nikon Z lenses — the wonderful Nikkor 14-30/4 S, 24-70/4 S, and 24-50/4-6.3 for full-frame — the Nikkor 16-50 sports an insanely compact collapsible design. It's a true pancake zoom that makes the most of the improved telecentricity potential offered by the wide throat of Nikon's Z mount. It seems the days of poor, or even mediocre, kit lenses are almost entirely behind us — we now have lenses from many manufacturers that demonstrate the potential of compact mirrorless lenses. And the Nikkor 16-50 is one of the best.
If you need an even wider angle lens, the aforementioned AF-P 10-20/4.5-5.6 is excellent and lightweight, and easily adapted to Z bodies via the original FTZ or new FTZ II adapter. The Venus Optics Laowa 9/2.8 Zero-D is an affordable and very well-performing native option, yielding a 13.5mm full-frame equivalent field of view.
Normal: Nikkor Z DX 18-140mm f/3.5-6.3 VR
While the Nikkor 16-50 easily covers as a phenomenal normal lens too, with its 24-75mm equivalent range, there is an even superior option for many people: the Nikkor Z DX 18-140/3.5-6.3 VR. With a 27-210mm equivalent focal range, this lens could also be called the "Best All-in-One Lens." Like Nikon's sublime 24-200/4-6.3 VR for full-frame, the 18-140mm is a general-purpose "superzoom" giving users the versatility of having most of their necessary focal lengths built into one lens.
In the past, all-in-one lenses like this were generally considered (and rightfully so) to be bottom-of-the-barrel performers. Not anymore. The proof is in the pudding with new mirrorless lenses like the aforementioned Nikkor 24-200, the Sony 24-240/3.5-6.3, Tamron 18-300/3.5-6.3 Di III-A VC, Fujifilm XF 18-135/3.5-5.6 R OIS, Olympus 12-100/4 IS Pro, and Canon RF 24-240/4-6.3 IS USM.
Best of all, for Nikon Z APS-C users, the 18-140mm is one of the best all-in-one lenses on the market. Clocking in with an impressive 315 gram (11.1 oz) weight and a meager 3.6-inch length (when fully collapsed), the lens is insanely compact given its range — pair it with a Nikon Z50 or Nikon Z fc and you have a total package weight of just 1.58 and 1.56 pounds, respectively.
Despite its size, price, and weight, the lens features a 17 element/13 group design — two aspherical elements keep aberrations, distortion, and coma at bay while the two extra-low dispersion elements additionally work to correct optical aberrations like fringing and axial/lateral CA. And this design works fabulously — the lens is sharp across the frame, with minimal aberrations, at every focal length. It is one of the most impressive all-in-one zooms lenses ever made.
The lens is constructed to be dust- and drip-resistant via a multitude of seals and gaskets, and it features a precision customizable control ring with the beautifully tactile cross-pattern texture ("classic knurling") that's found on newer Nikon Z lenses. In lens stabilization (VR) gives you up to 5 stops of stabilization for sharp, handheld shots at slower speeds.
To top it off, a minimum focus distance of 7.9 inches yields an impressive 0.33x reproduction ratio (at the wide end), which makes it excellent for close focus shooting and near-macro work.
For those seeking more speed, whether for low-light or shallower depth-of-field work, the Viltrox AF 23mm f/1.4, Viltrox AF 33mm f/1.4, and Viltrox AF 56mm f/1.4 lenses are excellent options.
Telephoto: Nikkor Z DX 50-250mm f/4.5-6.3 VR
Like the Nikkor 16-50, the Nikkor 50-250/4.5-6.3 is often bundled in kits with the Nikon Z50 or Nikon Z fc, making it a very affordable option for Nikon APS-C users who want some reach. And they'll get it with this lens — a 75-375mm full-frame equivalent range, which covers just about anything that 99.9% of users might need in the telephoto range. Even outside of kits, though, the lens is an excellent option at a mere $346.95.
With 16 elements in 12 groups, including one extra-low dispersion element, the lens is not a simple design, despite its meager 405 gram (14.29 oz) weight. Fringing and chromatic aberrations are kept to a minimum, while sharpness is high across the entire frame, even wide-open. Nikon's Super Integrated Coating does an excellent job of suppressing flare and maximizing transmission. The stepping motor is swift and nearly silent, and the integration of VR gives users up to five stops of stabilization, which certainly comes in handy as the light levels drop.
There isn't really anything here to complain about. It's a sharp, fast-focusing lens with an impressively versatile focal range.
Best APS-C Lenses for Fujifilm X
Wide: Fujifilm XF 18mm f/1.4 R LM WR
Perched between the 16mm and 23mm lenses in their f/1.4 line-up, the Fujifilm XF 18mm f/1.4 R LM WR is one of the finest optics Fujifilm has ever released — and probably their best wide-angle lens to date.
It incorporates Fuji's newest autofocus technology, which ensures swift and quiet operation, as well as weather resistance and an aperture ring. Image quality is essentially second to none among Fujifilm X lenses: phenomenal sharpness across the entire frame that improves only slightly when stopped down to f/2, very nice sunstars stopped down, almost zero field curvature, and very well-controlled lateral or longitudinal chromatic aberrations.
This is a lens with very few caveats — occasional flare and ghosting are possible, but easily preventable if you watch for it and/or use a hood.
Normal: Fujifilm XF 16-55mm f/2.8 R LTM WR
The Fujifilm XF 16-55mm f/2.8 R LTM WR is one of four of Fujifilm's standard zoom lenses. Of those, it is the most expensive, bulkiest, but also highest performing and most well-built lens of the bunch. A metal mount meets a metal shell, with rubber gaskets filling the gaps which make for excellent dust and weather sealing.
It is a big chunk of 17 elements in 12 groups piece of glass — three extra-low dispersion (ED) elements are present to reduce axial and lateral chromatic aberrations and three aspherical elements work to control distortion and spherical aberration. This is a complex design of a lens, but when you see the results, you'll appreciate it.
Wide-open at 16mm, it resolves an incredible amount of detail in the center. This naturally falls off as you move toward the edges, but that's nitpicking — the lens is incredibly wide-open at every point in the focal range. Stopping down to f/4 improves mid-frame and corner performance across the board. If I have made this sound less than stellar, I will describe it another way: this lens is as sharp or sharper than many of Fujifilm's prime lenses. To find this level of performance in a zoom lens is extremely rare.
Bokeh can be a bit nervous thanks to the aspherical elements — again, nothing unusual for a zoom lens like this. With Fujifilm's use of HT-EBC (High Transmittance Electron Beam Coating) and their Nano-GI (Gradient Index) coatings, flare is very well suppressed as is ghosting. Transmission is also very high, which is impressive given the sheer amount of glass packed into this thing.
The only downside of this lens is its weight/bulk (and price). In my opinion, it is well worth it — it is simply the best performing zoom lens that Fujifilm has to offer alongside its telephoto brother, the XF 50-140mm f/2.8.
Telephoto: Fujifilm XF 70-300 f/4-5.6 R LM OIS WR
The newest addition to Fujifilm's telephoto line-up, the Fujifilm XF 70-300 f/4-5.6 R LM OIS WR aims to close the gap between their very heavy and very expensive XF 100-400mm and their cheaper, slower XC 50-230mm lenses. And it succeeds quite well.
This lens has a ton of nifty features up its sleeve: 105-450 full-frame equivalent (approximately), 5.5 stop optical image stabilization, weather-sealing, customizable ring, 1:3 maximum magnification.
Most importantly, it delivers on image quality. Aside from the Fujifilm 100-400, which is over twice the weight, it handily surpasses Fuji's 50-230mm and 55-200mm lenses with superb sharpness, well-suppressed aberrations, very effective OIS, and excellent autofocus implementation. It can also use Fujifilm's 1.4x and 2x teleconverters — a distinction previously reserved for the 100-400 and 50-140mm lenses.
If you need a wildlife or sports lens (or just need a telephoto zoom in general) this is the one to get — the 100-400 wins on total reach but loses out or ties in just about every other regard.
Best APS-C Lenses for Pentax K
Wide: HD Pentax DA* 11-18mm f/2.8 ED DC AWH
Part of Pentax's newer Star (*) series of lenses, which are optimized for modern high-resolution, high pixel-density sensors — as well as those of the future — the HD Pentax DA* 11-18mm f/2.8 ED DC AWH offers sharp, high-contrast images and a full-frame equivalent field of view of about 17mm to 28mm. The new Star lenses are manufactured to withstand the harshest outdoor conditions, meaning the lens is dust- and weather-resistant.
But it is not just a ruggedly designed and built piece of equipment. This is easily the finest wide-angle optic that Pentax offers — given the impeccable quality of their best lenses, this alone says a lot.
Aimed at astro and landscape photographers who desire ultimate image quality — including almost zero distortion, incredible sharpness, almost no coma or astigmatism, and minimalized aberrations — this is the lens to choose if you need the best of the best for your Pentax APS-C system.
Normal: HD Pentax DA 20-40mm f/2.8-4 ED Limited DC WR
The HD Pentax DA 20-40mm f/2.8-4 ED Limited DC WR is one of the many jewels of the Pentax K-mount system. While the (full-frame equivalent) 30-60mm range and variable aperture may seem somewhat limiting for a zoom, you probably will not feel that way after you use it.
The build of the lens is a little strange, at least for what you expect from a zoom lens, but makes for an incredibly pleasant experience. Its all-metal body and gasketed mount and seams exude confidence as far as robustness and weather-sealing go. The zoom ring — also metal — is ribbed, resembling something you'd find on a Voigtlander lens instead of a modern zoom. And it is a true pleasure to use.
Image quality does not disappoint; it is sharp wide-open with a bit of falloff in the edges and corners, but by f/4 or f/5.6 (depending on where you are in the zoom range) it's incredibly sharp over the entire frame with aberrations being very well controlled. Transmission is incredibly impressive for a zoom lens — in terms of actual light gathered it may not be far off at the long end from a lot of constant f/2.8 zooms.
Maybe best of all, it only weighs 283 grams! Despite its all-metal build, weather-sealing, impressive optics, and admirable f/2.8-4 aperture, it weighs barely more than Canon or Nikon's all-plastic 18-55 kit lenses.
Telephoto: HD Pentax DA* 50-135mm f/2.8 ED (IF) SDM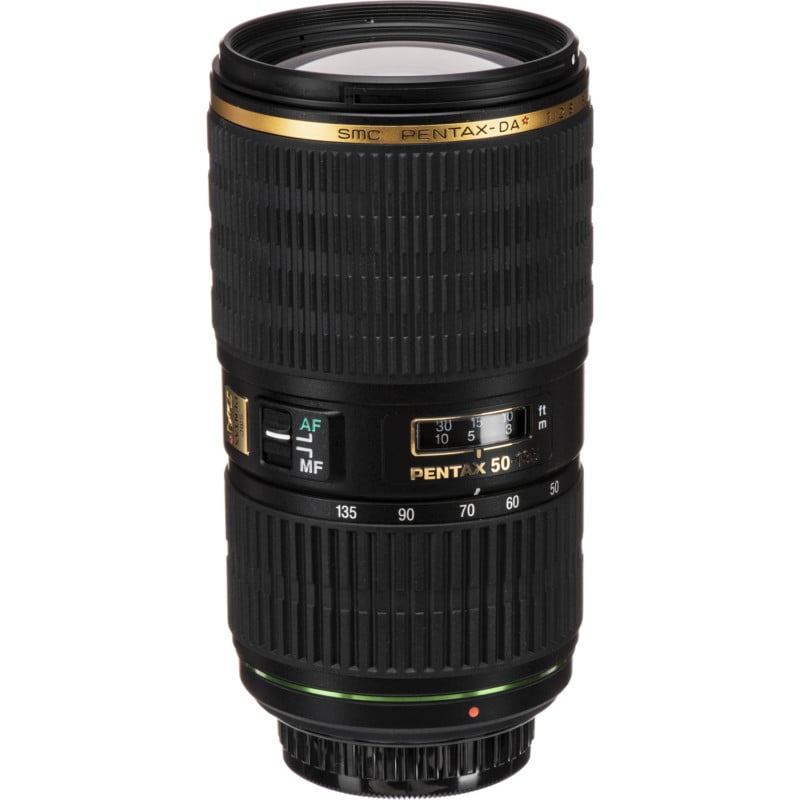 Like the 11-18mm, the HD Pentax DA* 50-135mm f/2.8 ED (IF) SDM is part of Pentax's professional-grade DA* family of lenses — and you'll know it when you use it. Thanks to the use of high-quality materials and Pentax's excellent craftsmanship, it has a hefty build combined with robust weather-sealing to endure the harshest conditions.
It features Pentax's newer Super Dynamic Motor (SDM) autofocus, but also offers screw-drive autofocus support for legacy bodies. The SDM autofocus offers quick, quiet, and reliable results.
Sharpness is excellent wide-open, though naturally peaks upon stopping down. Chromatic aberration is very well controlled, and fringing should not present much of an issue, while distortion is also minimal with some to-be-expected barrel distortion at the wide end which turns into pincushion distortion as you move up the focal length ladder. All of this is easily corrected in post.
If you are a fan of 70-200mm lenses on a full-frame body, this is Pentax's answer to that for their APS-C models. And as far as answers go, it is not a disappointing one.
Best APS-C Lenses for Sony E
Wide: Tamron 11-20mm f/2.8 Di III-A RXD
Tamron made news when it recently announced the world's first f/2.8 wide-angle zoom lens for Sony APS-C cameras, especially given the very reasonable price of $829 — a mere $30 more than the Sony 10-18mm f/4 OSS lens which formerly held our top recommendation for this spot, and that's with the (as of publication) $100 instant saving discount.
Like many of Tamron's recent lenses, the Tamron 11-20mm f/2.8 Di III-A RXD boasts a very impressive 0.25x maximum magnification at 11mm and a quite respectable 0.13x at 20m. Needless to say, many Sony users held their breath, hoping for some stellar image quality from this lens. Let's just say, Tamron did not disappoint.
Wide-open, the lens performs extraordinarily well throughout the entire zoom range and is especially strong at the middle focal lengths. No doubt thanks to the two molded aspherical elements, the resolution remains strong throughout the range and across the frame. At f/2.8 there is some edge and corner degradation and by f/5.6, there is only the slightest hint of softness in the extreme corners — so little it's essentially meaningless. If this sounds less than optimal, I will put it another way: I would not hesitate to use this lens at any aperture. It is that good.
If that were not enough, the lens turns in truly exceptional performance controlling aberrations — axial (longitudinal) chromatic aberration is virtually never an issue and lateral chromatic aberration, when it appears, is so slight as to be of essentially no concern. Some post-production chromatic aberration removal can easily fix the latter if you even notice it.
There is some barrel distortion and the wide end which, as usual, turns into pincushion distortion at the long end — it is noticeable and may be undesirable for the most demanding architectural (or other) photographers, but it is easily corrected. Likewise, moderate vignetting is present but it's also the least concerning optical malady in my opinion — again, easily corrected in post.
The most egregious flaw is its middling flare control, something that was quite surprising to me given my extensive use with many of Tamron's newest lenses. Under certain circumstances, it is quite prone to veiling and ghosting flare. Naturally, the lens hood helps mitigate this and you can always try to slightly reframe.
Overall, this is a truly incredible piece of glass — a 17-35mm f/2.8 full-frame equivalent lens for just over $800 with the best image quality currently available from any wide-angle APS-C E-mount zoom lens. I really hope the company expands and offers this to other mounts like Fujifilm X and Nikon Z.
Normal: Sony E 16-55 f/2.8 G
Targeted as a rough equivalent to a 24-70/2.8 full-frame lens, the Sony E 16-55 f/2.8 G is one of Sony's newest APS-C optics — and one of their most expensive. While the Sony Vario-Tessar 16-70mm f/4 ZA is a very good alternative — with some benefits like more reach and image stabilization — the Sony 16-55mm is ultimately the better buy if you have the money.
This lens has the excellent optical performance we have come to expect from Sony's more premium "G" line of lenses — sharpness, low distortion, excellent flare control, minimized chromatic aberration, this has it all. It is not light, weighing in at 494 grams (1.09 lbs), but the build quality — including a customizable focus hold button — cannot be faulted.
Perhaps the greatest advantage of being one of the newer options available is its incredibly fast, precise, and quiet XD linear focus motor, which offers some futureproofing against the industry's ever-increasing frame rates.
Telephoto: Sony E 70-350mm f/4.5-6.3 G OSS
Introduced alongside the Sony 16-55mm f/2.8 G, the Sony E 70-350mm f/4.5-6.3 G OSS is one of the best purchases you can make if you are a Sony APS-C user looking to explore the higher end of the focal length spectrum. It is more affordable than the 16-55 and shockingly not much heavier (1.38 lbs vs 1.09). Build quality is incredibly similar — which is to say very good — with the typical AF/MF and OSS On/Off switches plus a customizable focus hold button. It is also weather-sealed around the mount, seams, and switches.
With a 5x zoom range — up to a whopping 525mm full-frame equivalent — and very impressive optical performance, this is one of the first places you should look for a lightweight, reasonably priced wildlife or sports kit. The built-in Optical SteadyShot (OSS) is very effective, which makes up somewhat for its slower apertures.
Finally, like the 16-55, its newer XD linear focus motor allows it to keep up with the rapid autofocus tracking features found in the newer a6xxx models — and future models, of course.