Tamron Unveils World's First 11-20mm f/2.8 Lens for Sony APS-C E-Mount
Tamron has announced the 11-20mm f/2.8 Di III-A RXD variable wide-angle zoom lens for Sony E-Mount APS-C mirrorless cameras. Tamron says that it is the world's first ultra-wide-angle zoom lens in its class to feature a consistent f/2.8 aperture.
Tamron says that the lens is designed to function in various capacities and has features to support that. Firstly, the lens has a full-frame equivalent of 16.5mm at the wide end and 30mm at the long end. Tamron says that this range mixed with its constant f/2.8 aperture makes it particularly capable of multiple uses, from street photography and landscape purposes, through portraiture. In the company's words, the lens "provides an exciting shooting experience with greater freedom in diverse shooting situations."

In addition to the useful zoom range, at the 11mm wide end, it has a close-focusing distance of just 5.9 inches and a maximum magnification ratio of 1:4. At the long end, it can focus as close as 9.4 inches. The company says that the inclusion of this feature invites photographers to exploit naturally occurring distortion for creative effects that only an ultra-wide can offer.
The company says that the 11-20mm f/2.8 lens is compact and lightweight which makes for "superior usability." The lens is only 3.4-inches long when collapsed to its smallest size and weighs a scant 11.8 ounces. Tamron says that combining that small size with the versatile zoom range and constant f/2.8 aperture makes it unusual and remarkable.
When used with an APS-C mirrorless camera body, it enables photographers to enjoy a responsive image capture system without being hindered by the size or weight of the lens. It provides a comfortable user experience for still photography and for shooting video using a small tripod or gimbal stabilizer.
The 11-20mm f/2.8 Di III-A RXD has an aperture range of f/2.8 through f/16 and is constructed of 12 elements in 10 groups, with two precisely located Glass Molded Aspherical (GM) elements in place to, as Tamron states, assure high resolution across the entire image, edge to edge. It also incorporates one XLD (eXtra Low Dispersion) element and two LD (Low Dispersion) elements to porduce sharp images with most optical aberrations corrected.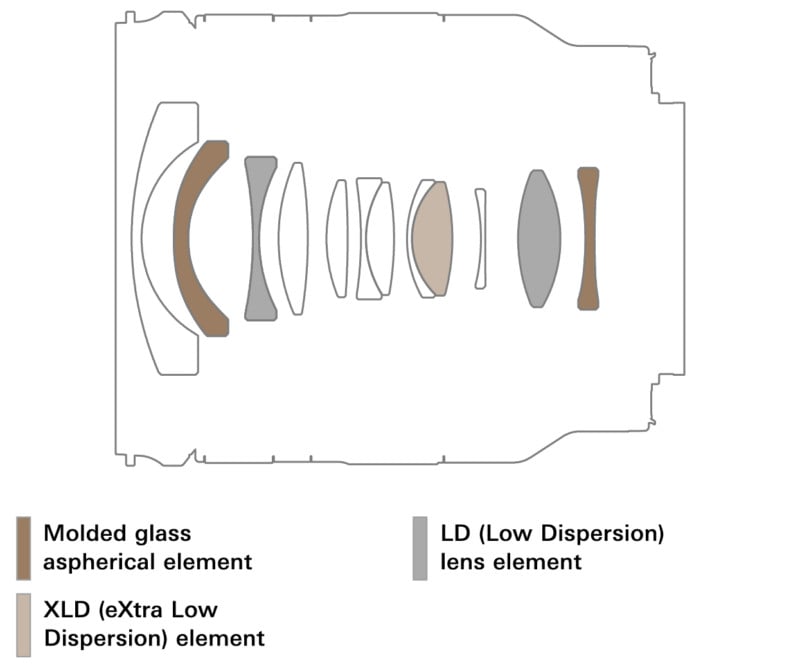 Finally, it features a BBAR-G2 (Broad-Band Anti-Reflection Generation 2) Coating that suppresses ghosting and flare and additionally reveals fine details of objects even when the subject is backlit. Tamron says that the combination of features "harmonizes to provide sharp images with natural colors and rich saturation."
The autofocus system of the lens is driven by Tamron's RXD (Rapid eXtra-silent stepping Drive) motor that it says is "exceptionally quiet" and great for use in both photo and video. The company also says that this motor makes it compatible with many camera-specific features and functions including Sony's Fast Hybrid AF and Eye AF.
The lens has a moisture-resistant construction and fluorine coating to provide extra protection from the elements. It also has a 67mm front filter size that is shared among nearly all of Tamron's lenses for Sony E-Mount cameras which the company says is advantageous for sharing neutral density filters or polarizing filters among various lenses.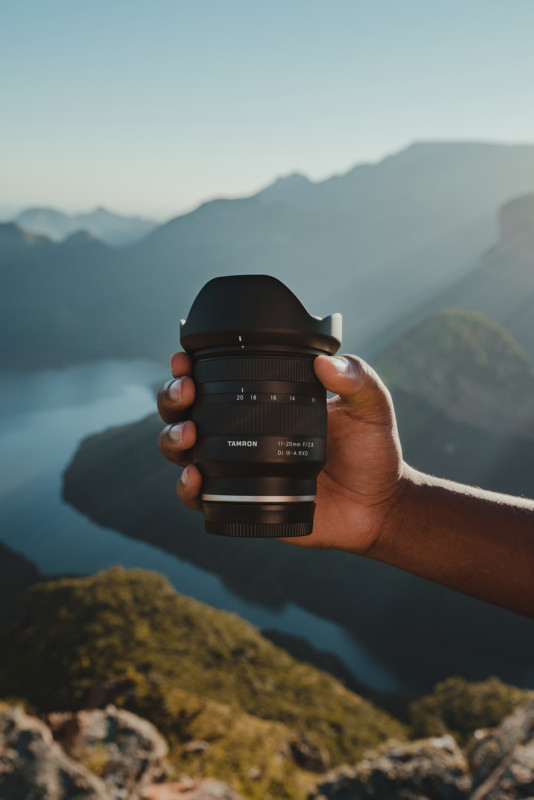 The Tamron 11-20mm f/2.8 Di III-A RXD will be available on June 24, 2021 for $829. However, Tamron stipulates that due to the current global health crisis, the release date or product supply schedule could change.