AI Photo Editing Apps Now Dominate the Apple Charts Following Lensa AI's Success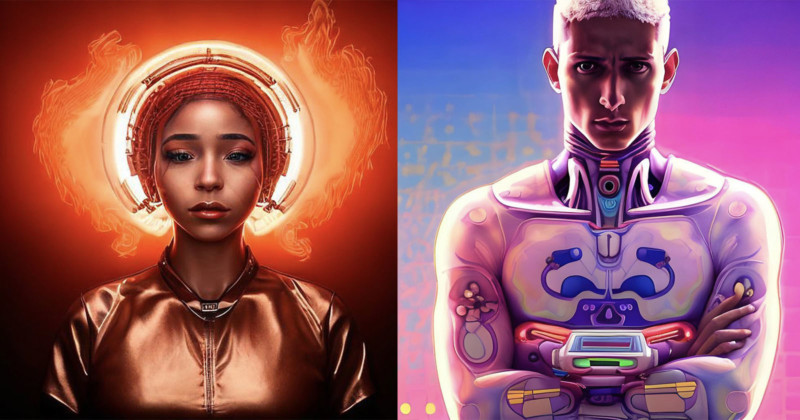 Artificial intelligence (AI) photo editing apps are now dominating Apple's App Store charts in the U.S. following Lensa AI's success.
Photo editing app Lensa has soared in popularity in the last week — after its "Magic Avatars" AI selfie generator took social media by storm.
According to TechCrunch, the explosion of interest in Lensa and AI photo editing apps, in general, has now pushed other AI apps into the U.S. App Store's Top Charts.
On Tuesday, three of the top four apps on Apple's App Store charts in the U.S. are held by AI photo editors, and there are even more AI art apps that are making new appearances in the Top 100.
Lensa continues to hold on to the number one spot on the U.S. App Store.
TechCrunch reports that Lensa saw 12.6 million global downloads in the first 11 days of December, up 600% from the 1.8 million downloads it had between November 20 to November 30, according to digital analytics platform, Sensor Tower.
However, Lensa's viral success has had a clear influence on the App Stores charts and driven consumer demand for AI photo editing apps — with Dawn — AI Avatars ranking in third place and AI Art: AI Image Generator taking the number four spot.
AI Art has seen around 1.7 million global installs between December 1 to December 11, up 229% from the 71,000 it saw from November 20 through 30.
According to Sensor Tower, Dawn also saw around 1.7 million installs up from the 28,000 it had in the late November time frame.
Meanwhile, Wonder — AI Art Generator ranks number 13 in Apple's App Store charts in the U.S. Wonder has reportedly had four million downloads globally so far in December, compared to the 469,000 installs it saw between the last 10 days in November.
Prequel: Aesthetic AI Editor, which has become the one of Generation Z's favorite photo editing apps, takes the number 23 spot.
Prequel has been downloaded 907,000 times this month — up from the 319,000 installs it had at the end of last month.
The U.S. App Store's Top 50 Chart also includes the newer app Voi — AI Avatar App by Wonder at number 35. Launched recently on December 7, Voi has already gained 785,000 installs, of which 241,000 were U.S. based.
A further AI app, Meitu — Photo Editor & AI Art, ranks at number 61 on the U.S. App Store after racking up 6.4 million installs in December so far, up from the 1.1 million seen during November 20 through 30.