Instagram Was The Number One Downloaded App Globally in Q4 2021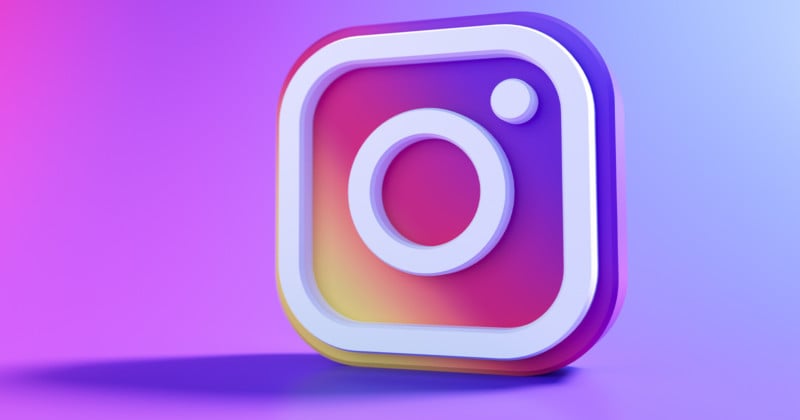 Instagram has been is struggling with an identity crisis and is failing to resonate with young people. Despite this, it managed to be the number one most downloaded app globally in the last quarter of 2021.
The Beneficiary of TikTok's Ban
New data published by app intelligence firm Sensor Tower shows Instagram at the top of all apps downloaded across the Apple iOS App Store and Google Play last quarter (October 1 through December 31), making it the best quarter the app has had since at least 2014 with app installs up 10% over the third quarter of 2021.
Instagram is Meta's (formerly Facebook) first app to take the top spot on the charts since WhatsApp achieved it in 2019.
Instagram squeaked out a win over TikTok — which has only not been the top downloaded app two times in the past two years — globally in app downloads thanks mainly to the latter's ban in India, TechCrunch reports. India chose to ban TikTok and other apps developed in China in June of 2020. Sensor Tower reports that since then, Instagram has been steadily on the rise in its share of global downloads coming from India.
So while impressive, Instagram's success seems only to be present when its main competitor isn't allowed to compete, which still leaves a lot of questions about the future of the app and how it plans to entice young people that it hasn't been able to resonate with and whose safety on the platform has been repeatedly called into question. A majority of internet users also do not trust Instagram with their personal data.
Instagram's Identity Crisis
Last year, Instagram's head Adam Mosseri announced that the company would no longer be a photo-sharing app and that it would focus its efforts on video and shopping. The company doubled down on this promise at the end of December. While not explicitly stated, the move has been seen as a response to the explosive growth of TikTok. The company has even tried to pay creators to not use TikTok.
While Instagram has historically proven very successful at implementing features that its competitors have launched, such as Stories that were first seen on Snapchat, the addition of Reels and video support in order to match TikTok hasn't had the same result. Instagram's user base is aging, and the company has struggled to resonate with the young users that have been instrumental in TikTok's massive growth.
With its previous strategy of just implementing features found in competitors less effective, Instagram is at a crossroads and is in the midst of an identity crisis. If it can't beat TikTok at its own game and it's not for photographers, who is it for?
The company isn't the only one struggling with these answers. The shift from photo sharing to video and shopping has left photographers confused about where to go in the future, as Instagram has been able to act as a sort of one-stop-shop for several years for photographers who are looking to market their work and businesses. As Instagram shifts away from photography, long-time, successful Instagram photographers are coming to terms with the fact they may have to shift back to a multi-platform marketing strategy. Experts contend that this is a smarter move, but it will be a learning curve for many who have only ever needed Instagram up to this point.
---
Image credits: Header photo licensed via Depositphotos.