Nikon Working on a 60MP Mirrorless Camera with 16-Bit Raw Files and Better Compression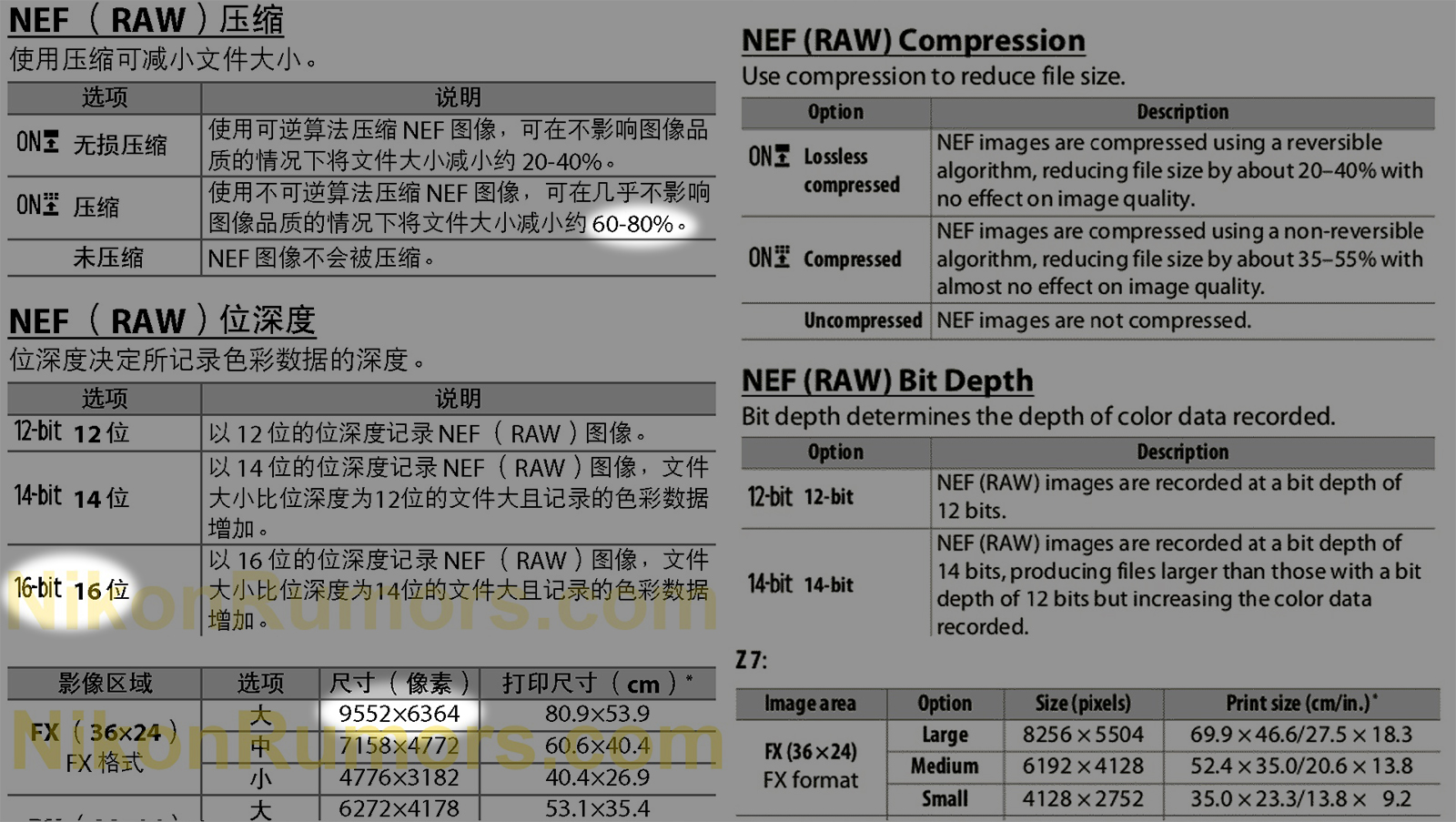 A leaked page that is allegedly from a Nikon camera manual is "confirming" what previous rumors had already indicated: That Nikon is working on a 60MP full-frame mirrorless camera, and that this camera will be able to shoot 16-bit NEF raw files.
The manual page was published by Nikon Rumors, and while we can't be sure it's legitimate, the layout is identical to similar pages in the Nikon Z7 user's manual:
The main differences are the increase in resolution to 9552 x 6364 (just over 60MP total) and the addition of 16-bit NEF to the RAW section. Nikon Rumors also points out that Nikon will introduce a new lossy compressed RAW codec that should shrink those massive RAW files by 60-80%, compared to Nikon's current lossy compressed format which can only decrease file size by 35-55%.
Lossless compressed files will still only see a 20-40% drop in size.
All of this together should make for a great competitor to Sony's a7R IV. The new high-res Nikon camera will probably use the same 60MP Sony sensor (altered to Nikon specifications) but will be able to output higher quality RAW files that can be compressed further, making the whole thing a bit more manageable.