Kodak Ektachrome Will Go Underwater Again in 2018
My name is Patrick Keenan, and I'm a photojournalist in Australia. I have been using Ektachrome 100ASA underwater in my Nikonos cameras and SB-105 flash since the 1970s and was disappointed to see production end in 2012 because of the digital revolution.

But I felt if I waited long enough, Kodak would realize the current need for the return of this brilliant underwater film.
As divers, we would routinely process Ektachrome using E6 chemicals onboard the dive boat every night after a day of diving.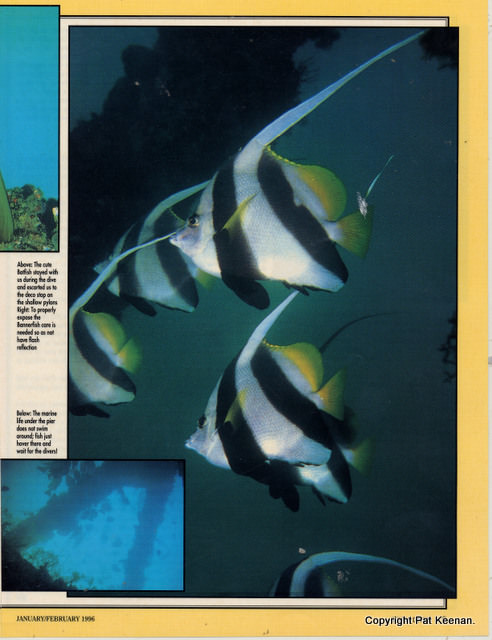 With the Nikonos system and underwater flash, the saturation of the "inky blue" effect was truly spectacular especially if the 20mm lens was stopped down by 1/2 to a full stop.
My Nikonos cameras today are fully functional (with the model dirt cheap on eBay) and I am extremely pleased to see Kodak is re-releasing this superb film. I shall be trying it out as soon as it's available with my Nikonos V.
All the photos in this post (and the majority on my website) were shot on Kodak Ektachrome 100ASA between 1983 to 2007, processed commercially (E6), and scanned to disc. Very little post-editing was carried out with Lightroom, etc. Except for perhaps a touch of cropping, all the images are "off the film."
Ektachrome is fantastic for bracketing, so basically we took a light reading and shot maybe 1/2 to a full stop under to slightly underexpose the image.
The camera equipment in all cases was the Nikonos 1VA or V model fitted with either a standard 35mm or 20mm Nikkor lens and lighting by Nikonos SB-103 or SB-105 flash mainly shooting on full power.
I hope this inspires future photographers to "re-think" film and the mighty Nikonos Camera System.
---
About the author: Pat Keenan is a photojournalist based in Australia. The opinions expressed in this article are solely those of the author. You can find more of Keenan's work on his website.
---
Image credits: Photographs by Pat Keenan and used with permission