Kodak Ektachrome Film is Coming Back from the Dead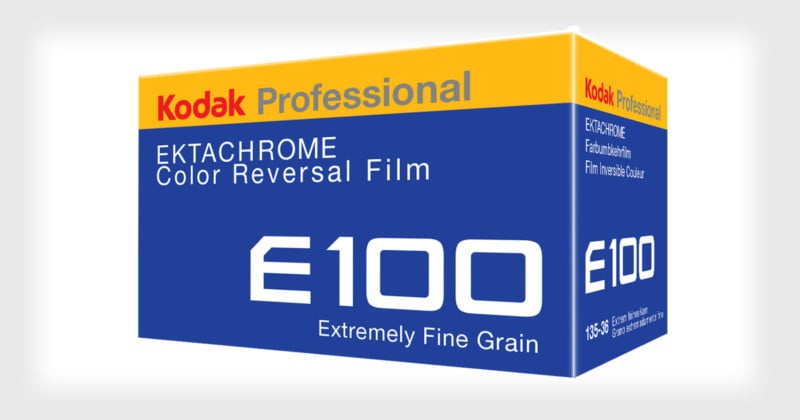 It's not every day that you hear about a classic film line being brought back from the dead, but that's what's being announced today. Kodak Ektachrome film is coming back for film photographers.

The announcement was made today at CES in Las Vegas by Kodak Alaris, the separate company owned by the Kodak Pension Plan in the UK that runs Kodak's old Personalized Imaging division.
The original Kodak Professional Ektachrome color reversal film line was killed off by Kodak back in 2012 after years of sales declines and a drop in usage by photographers. It seems that trend has reversed.
"The reintroduction of one of the most iconic films is supported by the growing popularity of analog photography and a resurgence in shooting film," Kodak Alaris says. "Resurgence in the popularity of analog photography has created demand for new and old film products alike."
"Sales of professional photographic films have been steadily rising over the last few years, with professionals and enthusiasts rediscovering the artistic control offered by manual processes and the creative satisfaction of a physical end product."
Kodak Alaris says that its decision to bring back Ektachrome was the result of listening to photographers demands over the past several years. They were hearing cries for color reversal film to make a comeback, and the company decided that Ektachrome, which uses the E6 development process, was the way to go.
"The film, known for its extremely fine grain, clean colors, great tones and contrasts, became iconic in no small part due the extensive use of slide film by National Geographic Magazine over several decades," Kodak Alaris says.
Here are a few photos captured on Kodak Ektachrome film:
The new Ektachrome will be available in 35mm and will hit store shelves in the 4th quarter of 2017.