How to Run Nik Collection Standalone Without Photoshop or Lightroom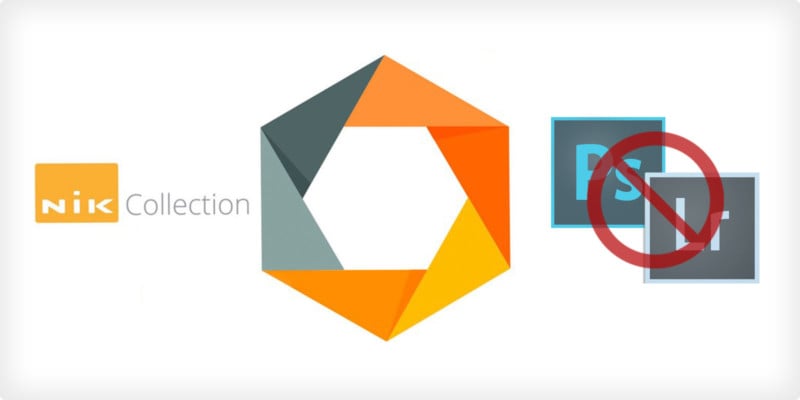 DxO recently announced that it has acquired the Nik Collection suite of popular photo tools after Google abandoned development in May. The Collection is still available as a free download and can be run as standalone programs independent of Photoshop and Lightroom. Here's how.

Because the old Nik Collection is no longer maintained, some users have voiced concern that the classic plugins will not work with future versions of Photoshop and Lightroom. By running the Nik Collection programs standalone, this is no longer a problem.
If you haven't already, you can download the Nik Collection for free by entering your email address at DxO's website. You will receive an email address confirmation, and then a link to download the Collection.
Run through the installation process as usual. When it asks you to add Nik Collection to host applications, you can either select them or ignore them — this trick will work either way.
Take note of the install location. On macOS this will default to /Applications/Nik Collection. On Windows, this should be \Program Files\Google\Nik Collection\
Now that the Collection is installed, navigate to the directory from before in your file browser. Here you'll see a list of all of the programs included in the Collection. You can open them directly by double-clicking on them, but there will be no way to actually import images.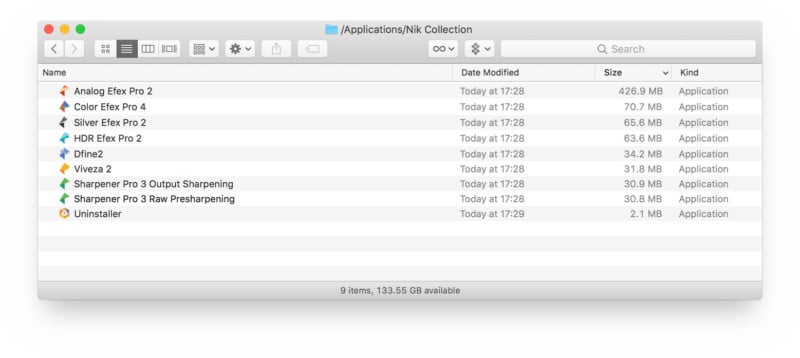 To actually open an image with one of the programs, simply drag your image and drop it on the executable file. On macOS, the executable files are the ones in the directory you used as the install location (/Applications/Nik Collection). On Windows, look for the .exe inside the directory of the program you want to use (\Program Files\Google\Nik Collection\Color Efex Pro 4\Color Efex Pro 4.exe).
Note that you cannot process RAWs using these programs, so make sure you drag and drop a JPEG or TIFF file. Once opened, edit your file as usual but be warned that clicking save will overwrite the original file. You may want to create a duplicate file before editing with the Nik Collection.
If you are using a Mac, you can also open files with Nik Collection programs by right-clicking the image file and selecting Open With…. You'll find the Nik Collection programs in the pop-up dialog. This also works in Apple's Photos app if you right-click an image and select Edit In….
DxO has not announced whether or not they will keep the old versions of Nik Collection available for free once they announce their new version in the middle of 2018. Regardless, using this technique, you can continue to enjoy the classic plugins standalone without worrying about your Photoshop and Lightroom versions.