CamFi Pro Aims to Become the World's Fastest Wireless Camera Controller
CamFi has just unveiled CamFi Pro, the second generation to its popular CamFi wireless camera controller. CamFi Pro will bring increased transfer speeds — the world's fastest, the company claims — for a better user experience.

The main difference between the original CamFi and the CamFi Pro is the speed at which is can transfer images back to your device.
CamFi says that cameras that have WiFi capabilities usually transfer at around 2MB/s. This device, on the other hand, uses the 802.11 ac protocol to transfer photos at 10MB/s and more.
"This is two to three times faster than most built-in Wi-Fi cameras and 2.4G Hz wireless camera controllers," says CamFi.
The device is compatible with Nikon, Canon, and Sony cameras, and it'll be the only 5.8G Hz wireless tethering solution for Sony cameras.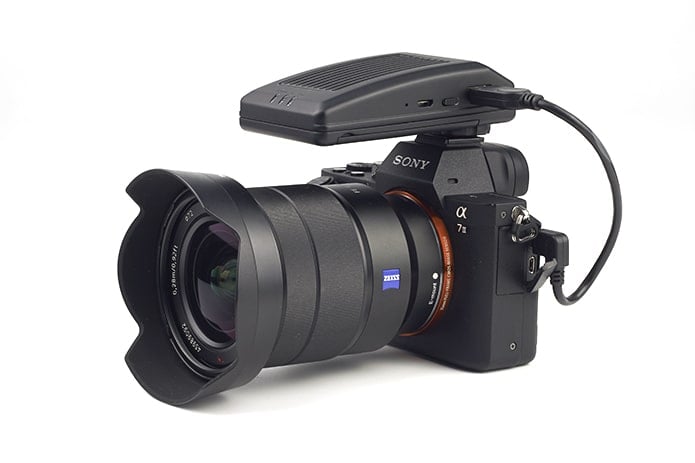 "Speed is a big problem for current Wi-Fi products. It limits the productivity of the professional photographers," said Mark Ma, CEO of CamFi. "CamFi Pro is going to use new technology to solve this challenge."
The company says that it takes just 2-3 seconds to transfer a raw file of about 20 megabytes in size using CamFi Pro.
The device uses a 5.8G signal band, avoids WiFi interference, is "suitable for professional photographers covering events and meetings."
You can also use CamFi Pro to control multiple cameras from your computer, reviewing images as they come in. This is ideal for those looking to create "bullet time" style shots. All of the cameras can be triggered to shoot simultaneously.
As expected, the CamFi Pro will have the previous features of the original CamFi device.
Its high transfer speed enables a smoother look to the Live View playback of the camera, and you're able to adjust shutter speed, aperture, ISO, and touch to autofocus.
The HDR and focus stacking modes allow for more creative control over your images. CamFi have "more advanced program modes" in development.
Its auto print feature allows you to automatically print out any frames you shoot, and you can even watermark them and set templates to be applied. The system also features video record and time-lapse modes.
Here's a 4-minute video showing what the device can do:
If backed successfully, CamFi Pro will deliver in February 2018. It is available via its crowdfunding campaign for $200.