Video: Journalist's Chest Mounted GoPro Deflects Sniper Bullet
Iraqi journalist Ammar Alwaely owes his life to a GoPro. The little action camera, which was mounted to his chest for a POV perspective, took a sniper bullet for him while he was working in Mosul, Iraq, almost certainly saving his life. (Warning: This video contains strong language).
The video above was shot by one of Alwaely's colleagues, Sun reporter Owen Holdaway, who witnessed the incredible save first hand. While standing next to their vehicle, an ISIS sniper attempted to take out Alwaely—he hit the GoPro instead. You can see the moment of truth, slowed down, at the 4 second mark: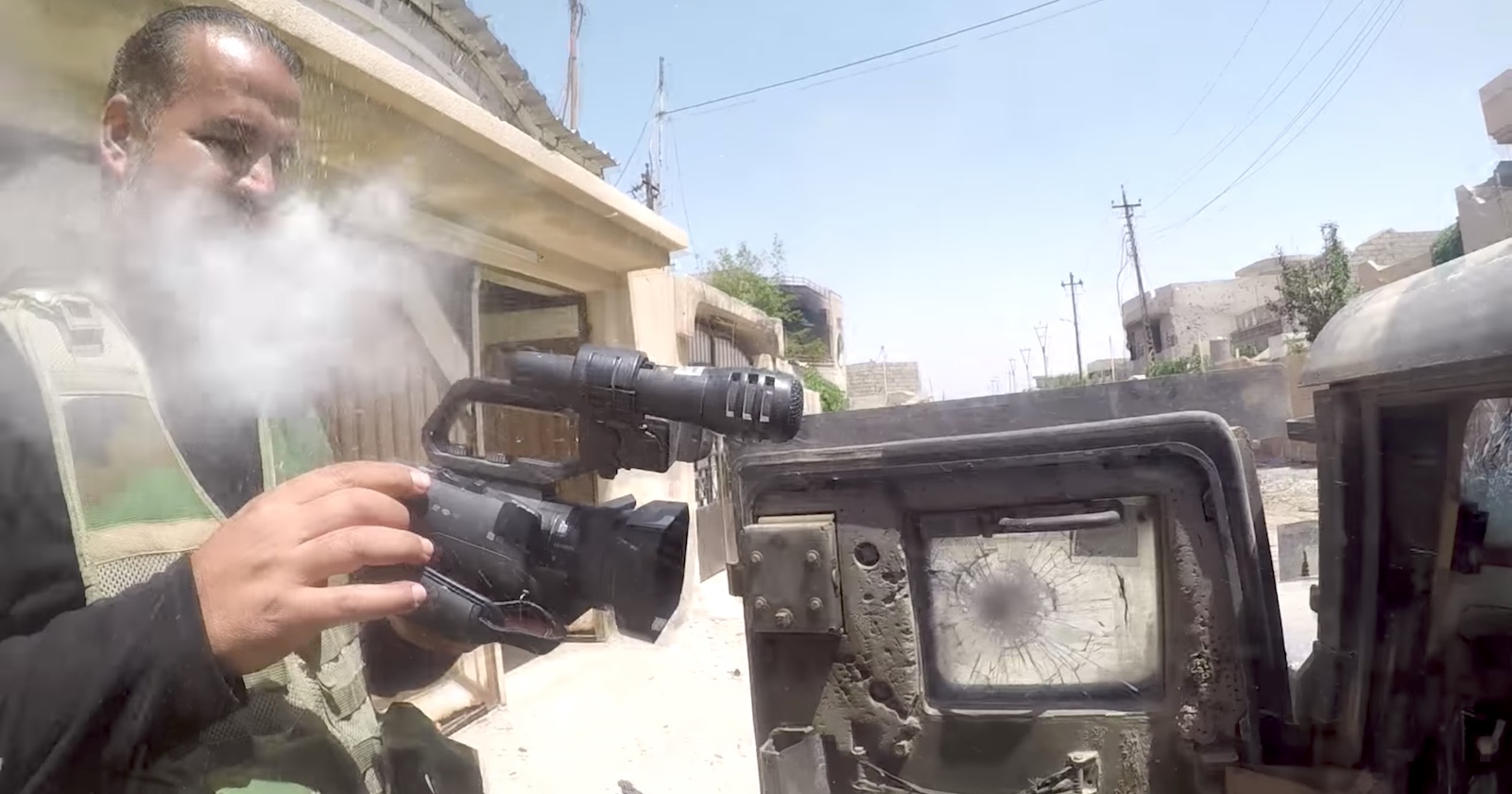 Recalling the incident for The Sun, Holdaway says that if Ammar hadn't been wearing the GoPro—a gift from Owen himself—he almost certainly would have died.
"The explosion had smashed the camera, spraying plastic into his face and cutting his lip," Holdaway tells The Sun. "I knew immediately, if it had not hit the camera, or been a few inches to the right, it would have hit his heart, and be fatal."
Incredible. Ammar walked away with only minor scrapes from the flying plastic. To see the incredible moment for yourself, click play up top.
(via Digital Trends)