This Drone-on-a-Leash is Hoping to Become the Aerial Photographer's Best Friend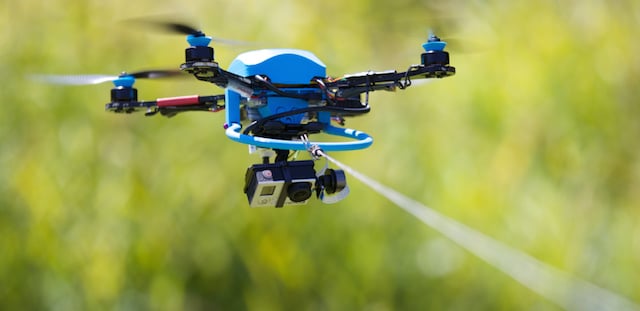 Aerial photography drones are more ubiquitous than ever. But as wonderful as they are for documenting the world around us from a bird's-eye view, they inherently come with a number of safety and regulatory issues.
Solving these woes in a creative and somewhat strange way is Sergei Lupashin, who has created a clever little device called the Fotokite. Essentially, he put the camera drone on a leash.
In the six-and-a-half minute video above, Lupashin explains the events that inspired the creation of the drone, why he sees drones as a vital part of our world and, most intriguingly, what this device actual is and how it works.
Below is one of the first test flights shared by the Fotokite team:
While this product is yet to hit the market for consumers, the Fotokite team say they're working hard to do just that. To sign up for news updates or find more information, head on over to the Fotokite website and subscribe to their newsletter.
(via TED)