3D Printed DIY Macro Adapter Makes a Tilt-Shift Lens from Any Nikon F Mount Glass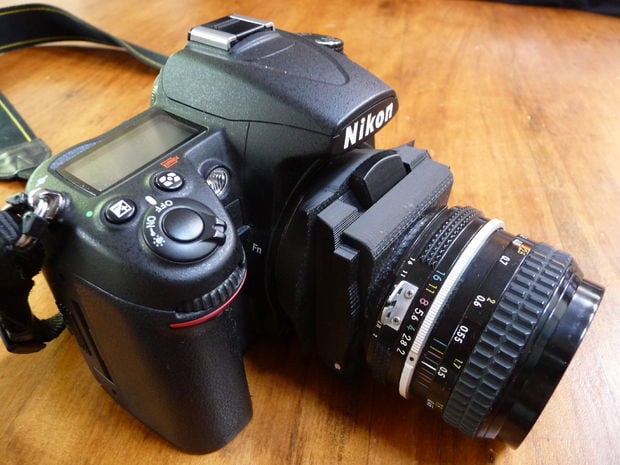 When it comes to DIY tilt-shift, there are a few different options out there, but none of them that we've seen are quite as impressive and practical as this 3D printed method from Instructables user Cpt.Insano.
With the help of CAD software, Cpt.Insano has constructed an adapter that can turn almost any Nikon bayonet mount lens into a tilt-shift lens.
Granted, there is one substantial drawback: the adapter increases the lens distance from the sensor, turning it into a macro lens. But it's still an impressive design that allows you to get more out of a lens you might not otherwise be using.
If you happen to have a 3D printer lying around, you can actually get this printed and built yourself in no time thanks to the .stl design files Cpt.Insano shared through the tutorial. Once printed, all it takes is a bit of sanding the plastic and some minor assembly and you're good to go.
For those of you who don't have a 3D printer on hand, there are still options available. A number of on-demand 3D Printing companies, such as 3D Rapid Print, could handle the job no problem. Just upload the CAD files, insert your information, and after a bit of a wait you'll have yourself a comparatively cheap macro tilt-shift adapter.
Below are a few resulting photographs from the setup.
To get those files or read the full step-by-step tutorial, head over to Instructables by following the link below. And if you do attempt this, upload some of your test shots in the comments! We'd love to see how this turned out for you.
3D Printed Tilt-Shift Macro Extension Tube [Instructables]