Tutorial Shows You How to Make the Most of the Clone Stamp Tool
While the clone stamp tool is one of the most vital and frequently-used tools available within Photoshop, it's also one that few know how to use most effectively. Here to help fix that is Aaron Nace of the Phlearn team, who graciously dedicated a quarter of an hour to showing you how to make the most of this tool.
The video is broken into four main sections: the importance of the clone stamp tool, using the clone source dialog, adjusting clone stamp selections, and using the clone stamp with different brushes.
Each of these sections is further broken down and elaborated on in the video to ensure every bit of useful knowledge on the tool is shared.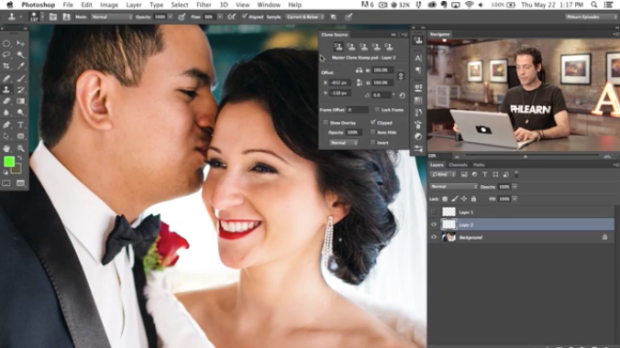 The video comes in at just under seventeen minutes, so it's a bit of a lengthy watch, but there's really no way Nace could have shortened it significantly without leaving out key information that you'll be glad he included.
(via Phlearn)