Famous Movie Scenes Revisited Using a Printer and Digital Camera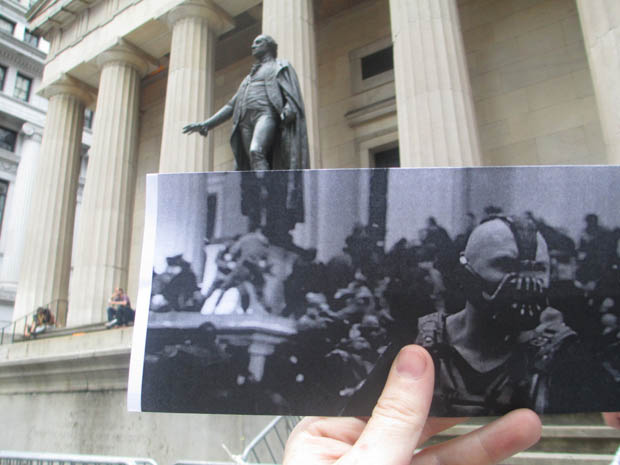 Living and working in New York City, Canadian writer and producer Christopher Moloney walks past many locations used as settings in movies. This past summer, he began documenting those spots with an awesome "photo in a photo" project. Using a simple black-and-white printer and a cheap digital camera, Moloney visits the exact locations where famous scenes were filmed at, and shoots a photograph of a printed movie still from just the right perspective so that it blends into the background. His website, titled "FILMography" (film + photography) has hundreds of these creative images so far.

While most of the photographs were shot in the states, some of them were made during an overseas trip Moloney went on last month. He somehow managed to find the locations of shots in The Hangover Part II and Lara Croft: Tomb Raider in Thailand and Cambodia, respectively.
Think you're a movie buff? See if you can identify the movies seen in this sampling of "filmographs". Hovering your cursor over the photos reveals the answers.
It's amazing how many of the locations have remained relatively unchanged in the decades between when the movie was filmed and when Monolney's photo was shot.
Head on over to the FILMography website to check out all of Moloney's snapshots.
FILMography (via Wired)
---
Image credits: Photographs by Christopher Moloney/FILMography