Holga Unveils a Hand-Cranked Instax Printer That Doesn't Need a Battery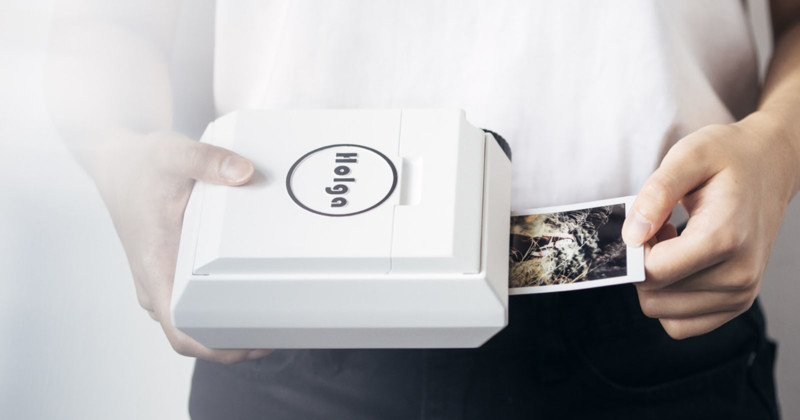 The legendary toy camera brand Holga has announced a new product called the Holga Printer. It's an Instax printer that's 100% mechanical — there's no electronics or battery inside the device.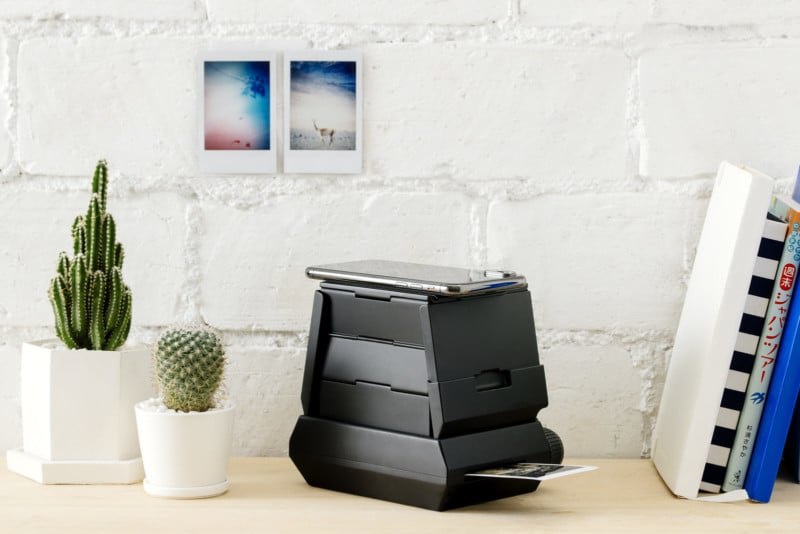 Holga launched the Holga Digital back in 2015, turning a plastic, mechanical toy camera into a digital device. With the Holga Printer, it's going the other direction, taking a normally digital device (an Instax printer) and turning it into a plastic, mechanical one.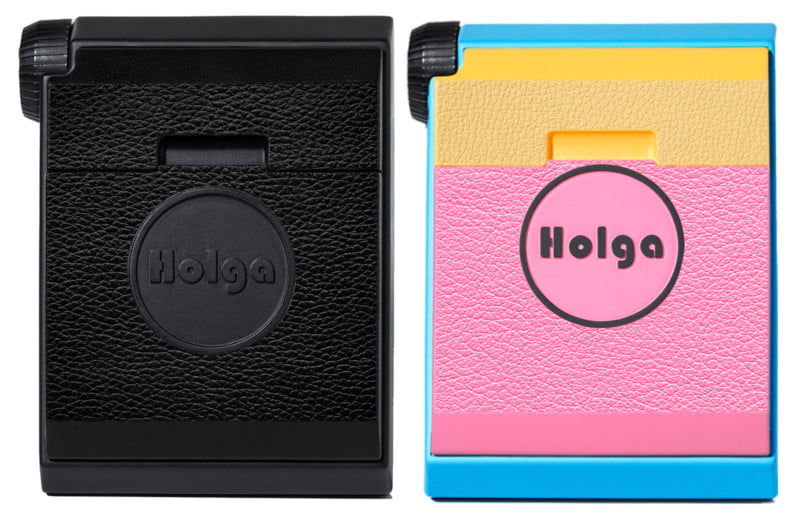 The Holga Printer is reminiscent of the Impossible Instant Lab of 2012 — both printers turn smartphone photos into instant photos without fancy electronics. But the Instant Lab has electronic components (i.e. the film is automatically ejected) and a battery while the Holga Printer eschews both.
"We designed the printer as the Holga 120 of 2018," Holga writes. "All the while utilizing the most common electronic device today – smartphone. Together with our exclusive app, users can now produce Holga-styled photos and have them developed on the Holga printer through the use of Fuji Instax mini film."
The exclusive app Holga mentions is the upcoming HolgaCam app, which lets people shoot Holga-style lo-fi photos using their smartphones.
The Holga Printer looks like a Holga 120 camera without a lens. To create a photo, you unfold the sun blind on the printer, place the smartphone on the top of the printer with the photo pointed down, and press a button on the side of the printer to expose an Instax photo.
A detachable precision frame on the printer can be used to perfectly align your smartphone. A mechanical film counter on the printer shows how many sheets you have left in each 10-pack of Instax prints.
The exposed Instax photo is then manually ejected from the printer by hand-cranking the dial on the side.
Here are some sample prints made with a prototype Holga Printer:
"Extensive research has been done to recreate the Holga experience digitally," Holga says. "Through the Holga filter design, the Holga printer app will be able to convert your phone-snaps into authentic and realistic Holga shots."
The Holga Printer is being launched in a Kickstarter campaign, where a contribution of $48 and up will get you one of the first units if the project successfully delivers on its promises. The estimated delivery is in March 2019.