The South Korean government is threatening selfie stick retailers with fines of up to $27K and jail time over some of the group selfie products they're selling, and it's all because of electromagnetic radiation. Feeling lost yet? Us too. Read more…
Editor's note: This video contains NSFW language
---
It's easy to assume that the whole 'no flash photography' rule at concerts is ignorable, but as the clip above shows, not only can it distract the performer, in some rare cases it might actually be a health hazard. Read more…
Is it really "crashing" a photo shoot when the person doing the crashing is more than welcome to stick around as much as they like? We're not sure, but that was certainly the case in Nashville about a week ago when photographer Sarah Bailey had a Christmas family shoot hijacked by a very welcome guest.
Pop star Taylor Swift was jogging in Percy Warner park when she spotted the family and decided to drop in. Read more…
Dubai-based photographer Muhammad Hassan is coming out with a tutorial series that teaches basic to advanced photography techniques. To promote the course, he has created a very… interesting teaser video that uses special effects to dazzle the eyes and minds of prospective students.
Read more…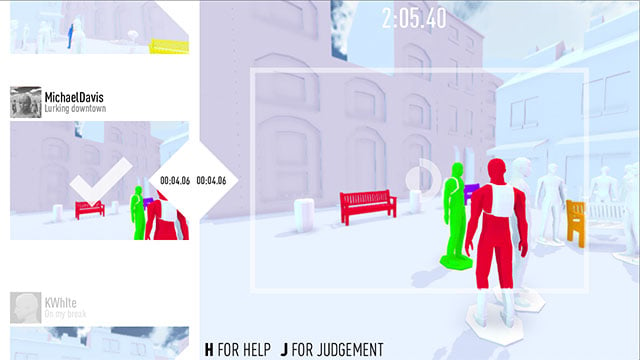 After the Boston Marathon Bombings in April 2014, both law enforcement and the public turned to photos from bystanders and security cameras to find clues about the perpetrators.
Inspired by this concept of using social media photos to solve crime, game programmer Matt Rix decided to create a game called "Photobomb."
Read more…
The folks at Lammily are sending a powerful message with their latest advertisement. In the sped up, minute-long video above, they transform their signature realistic doll into a taller, slimmer version that looks a lot more like the Barbies of old… before wiping it all away with a few strokes and a hard-hitting tagline. Read more…
Photographer Rick Satureyes shares this tattoo he recently had inked onto his forearm. Rather than a standard design featuring a camera or lens, he chose to go with a cross-section diagram of a lens.
Read more…
Photographer Jack Turkel was born at around the same time as NASA, and grew up with a fantasies of space exploration as the modern space age was swinging into high gear.
When he began his photography career in the mid 1970s, Turkel decided to combine his two loves by creating a unique, space-themed darkroom.
Read more…