Superb Summer Savings: Discounts on Cameras, Lenses, and Accessories
It is practically Christmas in July with all the fantastic ongoing deals on photography gear. Photographers can save big bucks on equipment from Sony, Tamron, and Panasonic, plus there are savings available on other necessities like computers, software, and accessories.
Sony Alpha Summer Savings Week: Save on Sony Cameras and Lenses
Until the end of the day on July 16, photographers can save on popular Sony cameras and lenses, including the first discount on the Sony a7 IV camera released last year, bringing that camera down to $2,400 from its typical price of $2,500. The camera also includes an extra Sony NP-FZ100 battery.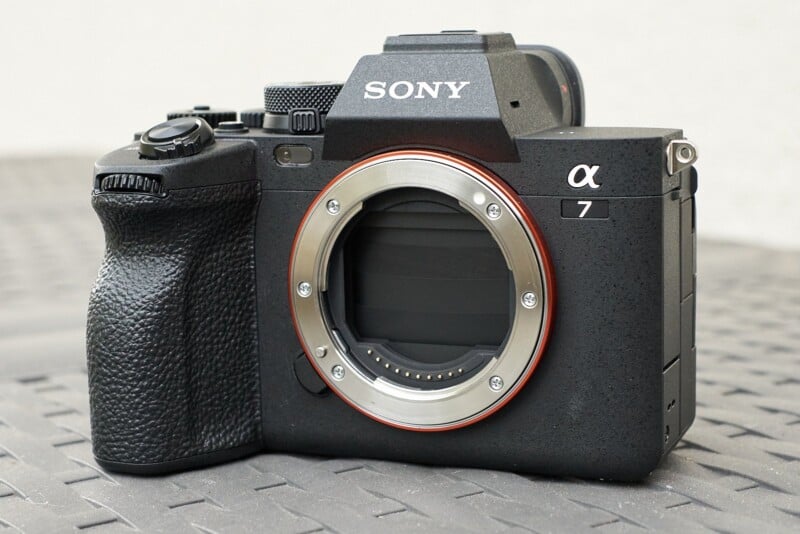 Photographers can save $400 on the Sony a6600 kit, which includes a versatile 18-135mm zoom lens. Available now for $1,400, it is a fantastic deal on a very good APS-C mirrorless camera.
No camera kit is complete without good lenses. Photographers can save $100 on four popular Sony lenses, including the FE 200-600mm f/5.6-6.3 G OSS, FE 50mm f/1.2 G Master, FE 85mm f/1.4 G Master, and FE 12-24mm f/2.8 G Master.
Additional Camera Deals: Save on Canon, Fujifilm, Nikon, Olympus, and Panasonic Mirrorless Cameras
Photographers can grab the Panasonic Lumix S5 and Lumix S 50mm f/1.8 lens for $1,300. Panasonic's flagship Micro Four Thirds camera, the Lumix GH6, is available for $1,700, down from $2,200.
The Nikon Z6 II is available for $1,700, a $300 savings.
The Canon EOS R6, while supplanted by the new R6 Mark II, is still a great full-frame camera. It is available for $2,000, a $500 savings. The 45-megapixel Canon EOS R5 can be nabbed for $3,400, a $500 instant savings.
The Olympus OM-D E-M1X is available for half off from Amazon, an incredible discount. Photographers can buy the camera now for $1,500, down from its typical price of $3,000.
Medium-format fans can purchase the 102-megapixel Fujifilm GFX 100S, a surprisingly compact camera that delivers among the best image quality in the industry, for $5,500, a $500 instant savings.
Miscellaneous Lens Discounts
The Fujifilm GF 110mm f/2 is available for $550 off, bringing its price down to $2,250.
OM System's versatile all-in-one M.Zuiko 12-100mm f/4 IS PRO is now $1,200, down from $1,400.
Canon EOS R system shooters can save $200 on the professional RF 15-35mm f/2.8L IS USM ultra wide-angle zoom lens, which is now available for $2,000. Canon shooters can also buy the RF 70-200mm f/4L IS USM for $1,500, which is a $300 instant savings, or the Canon RF 85mm f/1.2 L IS USM for $2,900, a $200 discount.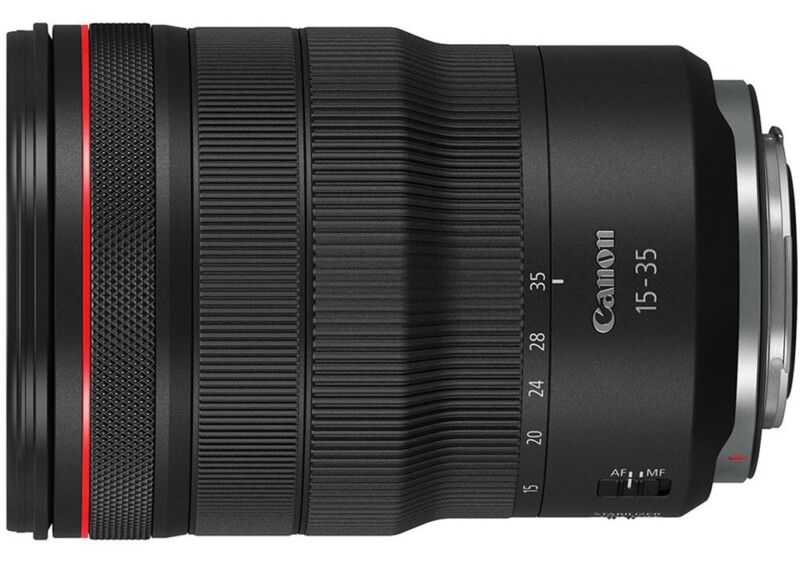 Nikon Z photographers can get in on the wide-angle savings as well, as the Z 17-28mm f/2.8 is also $200 off, bringing its price down to just under $1,000.
While an "open box" deal, the 44% discount is a massive $700 savings on the fantastic Panasonic Leica DG Nocticron 42.5mm f/1.2 ASPH Power O.I.S. lens. It is a stellar lens for just under $900. Open box items are covered under the original manufacturer's warranty but may not include all original packaging or accessories.
A second "open box" Panasonic lens on sale is the Leica DG Vario-Elmarit 8-18mm f/2.8-4 ASPH. Available now for $600, which is nearly half off, the wide-angle lens for Micro Four Thirds cameras promises high-end performance.
Tamron Summer Savings: Up to $200 Off Tamron Lenses
There are three Tamron prime lenses available with $50 instant rebates, including the Tamron 20mm f/2.8 Di III OSD, Tamron 24mm f/2.8 Di III OSD, and the Tamron 35mm f/2.8 Di III OSD. These three primes range from $200 to $250.
Another lens with a $50 instant rebate is the Tamron 70-300mm f/4.5-6.3 Di III RXD telephoto zoom lens, although the Nikon Z version is $100 off.
The only Tamron lens with an $80 rebate is the 28-200mm f/2.8-5.6 Di III RXD all-in-one zoom lens.
Photographers can save $100 instantly on the following four Tamron zoom lenses: 17-28mm f/2.8 Di III RXD, 28-75mm f/2.8 Di III VXD G2, 50-400mm f/4.5-6.3 Di III VC VXD, and 70-180mm f/2.8 Di III VXD.
Rounding out Tamron's summer promotion is the Tamron 150-500mm f/5-6.7 Di III VC VXD lens, which includes a $200 instant rebate, bringing the lens down to $1,200. Detailed information about this interesting lens is available in PetaPixel's review.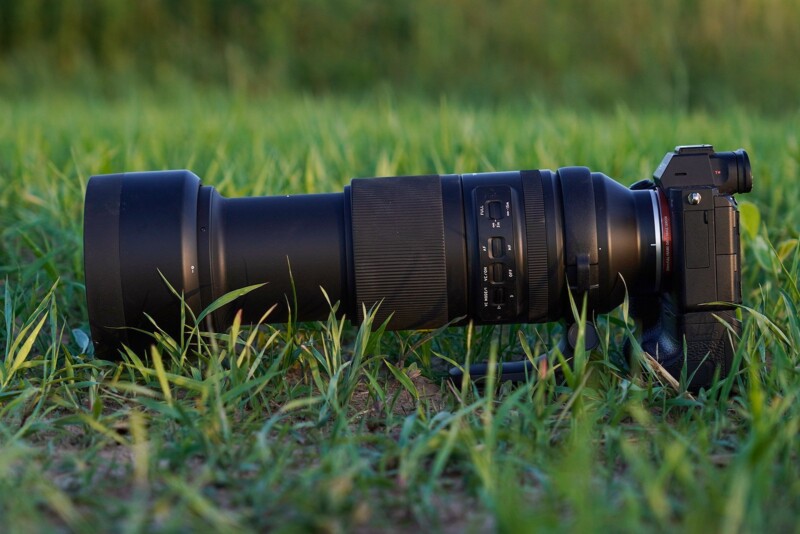 Save on Action Cameras
The GoPro Hero 10 action camera is just over 50% off and is available now for $280, including an extra battery and a chest mount. A second bundle adds a grip for the same price.
Mac Deals
Digital photographers require a speedy computer for editing RAW image files and videos, and the Apple Mac Mini desktop with an M1 chip offers great performance for its price. A M1-powered Mac Mini with an 8-core GPU, 16GB of RAM, and 1TB SSD is available from Adorama for $1,049, a $250 savings.
For photographers who want a built-in display, the 24-inch iMac with the same M1 chip and storage as the Mac Mini above is available for $1,999, a $100 discount.
Photographers on the go may instead want a notebook. Good news, there are deals on MacBook Pro laptops, too. Customers can save $900 on a 16-inch MacBook Pro with an M1 Max chip or $950 on a 16-inch MacBook Pro with an M1 Pro.
While none of these Mac computers are Apple's newest models, they are powerful machines at impressive prices.
SmallRig Savings for Amazon Prime Day
PetaPixel has already covered eight great Prime Day Deals on SmallRig's photo and video products. Customers can save on batteries, tripods, and lights.
Students and Teachers: Subscribe to Adobe Now and Save
Students and teachers can save over 60% on Adobe Creative Cloud All App subscriptions now. For non-education users, they can save over 30% on Creative Cloud plans.
Adorama Brand Deals: Save up to $600 on Photo, Video, and Audio Gear
Adorama has numerous exclusive brands, including Flashpoint, Godox, 3Pod, and more. As part of its semi-annual Adorama Brands Sale, customers can save up to $600 on lighting, photo, video, and audio equipment, including deep discounts on pro-quality Flashpoint lights. The full details are available on Adorama's special website. These deals are only available on July 11 and 12.
Amazon Prime Day Deals on Storage
Photographers can never have too many memory cards. The Lexar 512GB CFexpress Type B card is $140 off, bringing its price down to $250. Lexar's 160GB CFexpress Type A card is now $254, down from $360.
Photographers can save $234 on the Western Digital 16TB Desktop Hard Drive. For just $216, the external hard drive delivers a ton of storage capacity, perfect for backing up precious photos and videos.
For the ultimate speed, perhaps for photographers offloading cards in the field, the Samsung T7 500GB Portable SSD is available for just $50, down from its usual price of nearly $70.
Prime Day Pergear Deals on Lenses and Memory Cards
All Pergear lenses are on sale until July 15. The discount code "M6VZ5P3NQVQ8" will provide customers a 20% discount. Pergear's affordable lenses are available for a diverse range of camera systems.
Pergear's CFexpress Type B cards are also on sale through July 15. The discount code "N12MFQJN2WGW" will provide a 20% discount. The cards are already a great value, and the new promotional pricing only adds to the appeal.
Sony shooters are not left out in the cold. While Pergear only announced its new CFexpress Type A cards last month, its CFexpress Type A cards are available with a 10% discount using the code "516QEFTAFR67."
---
Updated July 12: Added Pergear's Prime Day deals.