Tile to Fine Users $1M for Tracking People Without Their Permission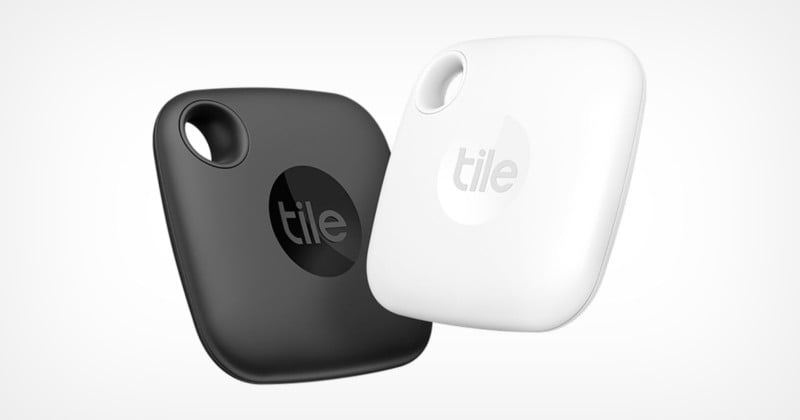 Tile, the maker of Bluetooth tracking devices similar to Apple AirTags, has announced a new Anti-Theft Mode designed to make Tile-enabled devices more difficult to steal and easier to recover in the event of theft.
As reported by Engadget, the new Anti-Theft Mode allows users to make their Tile trackers and Tile-equipped valuables invisible to Tile's Scan and Secure feature. Tile announced Scan and Secure last year to make it harder for stalkers to use Tiles to track people.
If someone puts a Tile tracker in their backpack along with expensive photo equipment and enables the Anti-Theft Mode, a thief that uses Scan and Secure to locate Tile trackers won't know that the bag includes a Tile. If the thief doesn't know there's a hidden tracker, they're much less likely to find it, making stolen goods easier to recover.
However, since the Anti-Theft Mode's efficacy depends upon Tile trackers being invisible to Scan and Secure, that raises immediate concerns for people who use Scan and Secure to check their belongings for Tiles that stalkers and other criminals have hidden.
The Stalking Problem
Of course, a stalker could use Anti-Theft Mode on a Tile tracker to make it so that a stalking victim can't quickly locate the tracker using Scan and Secure. To combat this issue, Tile requires users to pass a three-stage ID verification process to enable Tile's new Anti-Theft Mode. To activate Anti-Theft, you must agree to strict terms and conditions and then submit front to back state-issued ID, a selfie to compare against the ID, and a biometric check so that the Tile app knows it's verifying a real person.
Stalking is a significant concern for all Bluetooth tracking devices, not just Tile trackers. While Apple has touted the anti-stalking features of its AirTag, Ars Technica describes a class-action suit against Apple, wherein the complaint says that AirTags are "one of the most dangerous and frightening technologies employed by stalkers."
iOS users automatically receive an alert when an unidentified AirTag is found near them. Still, these alerts aren't always reliable and don't necessarily make it easy for victims to locate an unknown, hidden AirTag. Android users must download a separate app to receive these notifications. Further, AirTags are $29 each, so dedicated stalkers can realistically replace them repeatedly.
Tile performed an internal study concerning the ease and efficacy with which users could learn about an unknown AirTag in their vicinity. For what it's worth, Tile found the AirTag, arguably the Tile tracker's biggest competitor, disappointing in this area. Some users in the study didn't receive an alert about an unknown AirTag for several days.
Last February, Apple provided an update on AirTag and unwanted tracking, describing its efforts to work with law enforcement to make nefarious AirTag use less frequent and easier to combat.
Putting a Price on Stalking
Tile has gone in a different, more punitive direction. In addition to the strict identity checks required to enable Anti-Theft Mode, Tile has also outlined punishments for users who violate the terms of service of using Anti-Theft Mode, including a $1 million fine for, "any individual convicted in a court of law for using Tile devices to illegally track any individual without their knowledge of consent."
Tile also states that it will share users' personal information with law enforcement, when necessary, even without a subpoena. In this situation, Apple states, "Every AirTag has a unique serial number, and paired AirTags are associated with an Apple ID. Apple can provide the paired account details in response to a subpoena or valid request from law enforcement."
"Location sharing and finding have become a part of our daily fabric, and it's not going anywhere. We develop products for the vast majority of people who use them as intended, and for those who do not, we are committed to cooperating fully with law enforcement," says Life360's co-founder and Chief Executive Officer, Chris Hulls. Life360 owns Tile.
"To meaningfully address stalking with technology, we must implement safeguards like ID registration of all location-enabled devices that are small enough to be planted on a person so law enforcement have information to pursue justice for victims. In the meantime, we'll do what we can at the product level to keep people safe from the outlying cases of bad actors while increasing the likelihood of recovering stolen items with Tile to help people live more relaxed lives."
There's no doubt that tracking devices like the Tile tracker and Apple AirTag are useful for many customers. Last year, a photographer recovered $7,000 in stolen equipment thanks to AirTags. In September, a photographer at the Miami airport chased down a stolen bag thanks to the included AirTag. Photographers can even hide an AirTag in their camera body caps thanks to Kuvrd's CosmoCaps and Satellites and Nine Volt's AirCap body cap. However, alongside this utility to many also comes significant risk to others.