This AirTag Case Makes Your AirPods Pro Look Like a Tiny Camera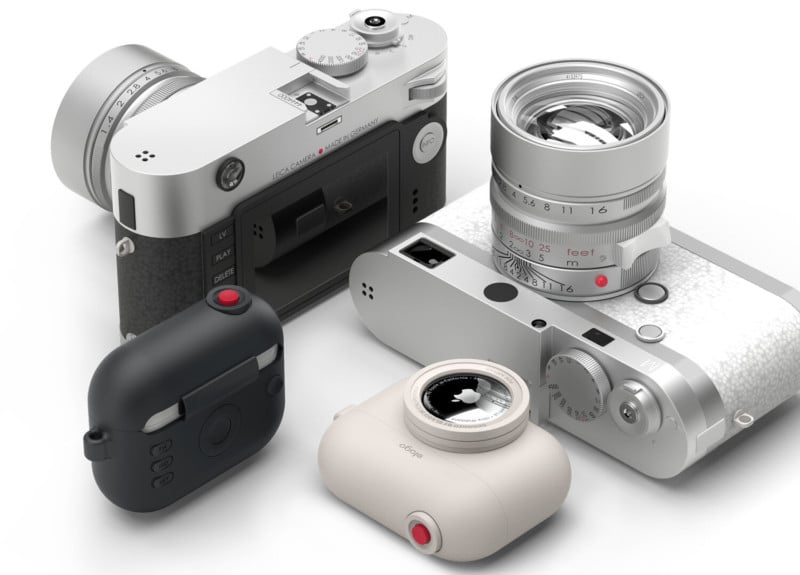 A new AirPods Pro case combines the company's popular noise-canceling earbuds with its AirTags in a clever camera-like design.
Elago, a San Diego-based design company that has been making lifestyle products since 2002, has created a solution that combines the detailed tracking capabilities of the AirTag with AirPods Pro cases so that they are easier to find. The company says that Apple products are prime targets for theft and that its case, which also happens to look like a tiny camera, will help owners retrieve lost or stolen property.
AirPods Pro already has some support for Apple's Find My App, but it doesn't support the detailed directions and object location features that are found in AirTags. So while the AirPods Pro case can be generally found based on its last known location and can emit a sound when pinged by the Find My app, the level of granularity in the directions when connected to an AirTag are much greater.
While Apple doesn't go so far as to say that its AirTags are designed to be anti-theft and sticks exclusively to the idea that AirTags are only made to find lost items — the word "theft" does not appear a single time in the company's original press information — Elago doesn't mince words and says that its Snapshot Case is a "loss prevention and anti-theft solution that turns your Apple AirPods Pro charging case into an innovative looking camera."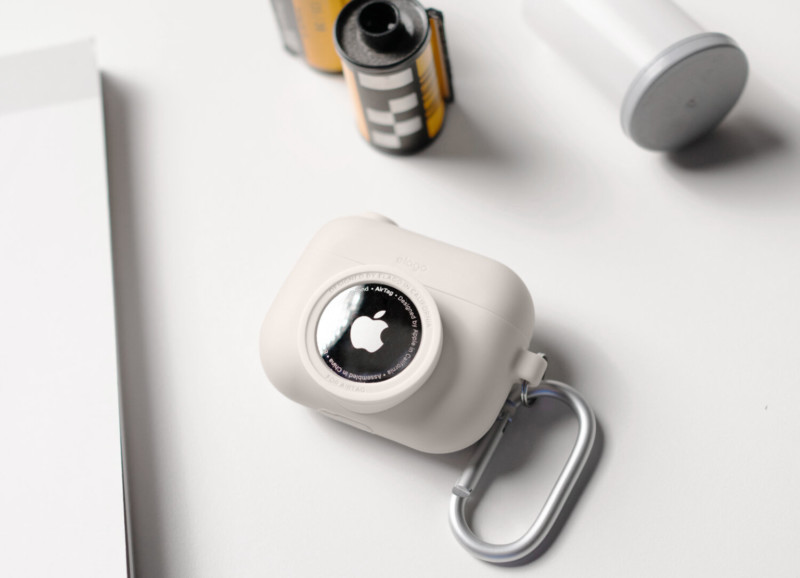 The "lens" portion of the case is a slot that allows an AirTag tracker to be added so that it can always be tracked with accuracy and was designed to not inhibit those who want to show off the Apple logo or a custom engraving.
The case itself is made from food-grade silicone — both non-toxic and "long-lasting" — which the company claims adds some element of drop protection and shock absorption. The AirPods Pro case can still wirelessly charge when equipped with the case as well. The company doesn't get too detailed in this additional feature, though, as it is quick to state that it is a design company first and foremost. The entire philosophy of Elago is to make useful and aesthetic items, so the main selling point of its Snapshot case is that it is helpful by adding an AirTag to AirPods Pro and it looks like a tiny camera.
The Elago Snapshot Case is available in three colors — black, pink, and stone — and can be purchased directly from the company's website or from Amazon for $15.