Ricoh Unveils a New 100mm f/2.8 Macro Lens for Pentax DSLRs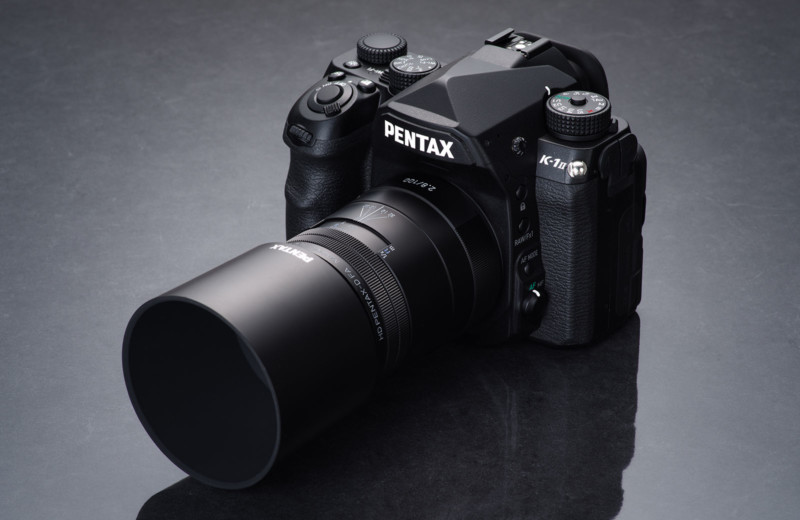 Ricoh has announced a new HD Pentax-D FA Macro 100mm f/2.8ED AW lens for its Pentax DSLR cameras, the first all-weather (AW) dustproof, weather-resistant macro lens in its lineup.
The company says that the lens incorporates a new optical design that has been developed with its latest technologies to deliver what it promises is optimized image resolution and contrast even when wide open, allowing it to capture clear, high-quality images.
The HD Pentax-D FA Macro 100mm f/2.8ED AW is constructed of 10 elements in eight groups, including one extra-low dispersion element and two anomalous dispersion elements which Ricoh says compensate for various aberrations and minimize purple fringing, otherwise called chromatic aberration. These lenses are joined by a hihg-grade, multi-layer high-definition coating which the company says significantly reduces the average reflectance in the visible ray spectrum to less than 50% compared to conventional lenses. The lens also has what Ricoh calls an "innovative" Fixed Rear Element Extension (FREE) focusing system.
Altogether, the technologies in play here are designed to effectively reduce flaring and ghosting across the entire aperture range and from minimum focusing distance to infinity. On that note, the aperture range is f/2.8 to f/32 via an eight-bladed diaphragm.
As a macro lens, the HD Pentax-D FA Macro 100mm f/2.8ED AW is also capable of producing life-size magnification in close-range shooting situations and can capture fine detail. It is capable of focusing as close as 5.1 inches.
As mentioned, the lens is dustproof and weather resistant, hence the AW in the name, and when combined with a Pentax DSLR with the same weatherproofing, it creates what Ricoh calls a dependable, durable imaging system that can perform in a variety of shooting conditions such as snow, mist, rain, or in locations that are prone to spraying or splashing water. The lens has six sealing parts that optimize its airtight performance and effectively prevent the intrusion of dust and moisture into the body of the lens in most shooting circumstances.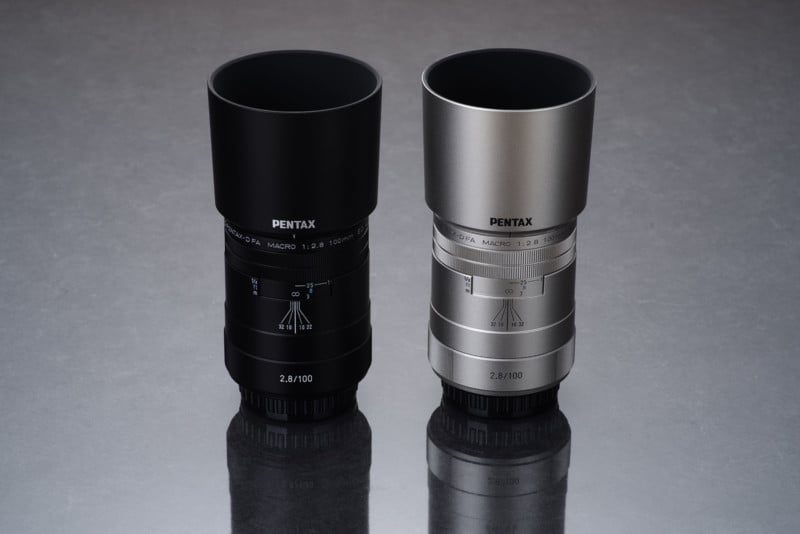 Its focus ring features the Pentax-original Quick-Shift single-action focus system, which the company says allows the photographer to instantly shift the focus mode from auto to manual after the subject has been captured in focus by the camera's autofocus system.
The HD Pentax-D FA Macro 100mm f/2.8ED AW lens will be available in a standard black finish in late November for $550. A special silver addition of the lens is limited to just 300 units worldwide but won't cost extra; it just might be hard to find.