Adobe Publishes Textbook-Sized Best Practices Guide for Premiere Pro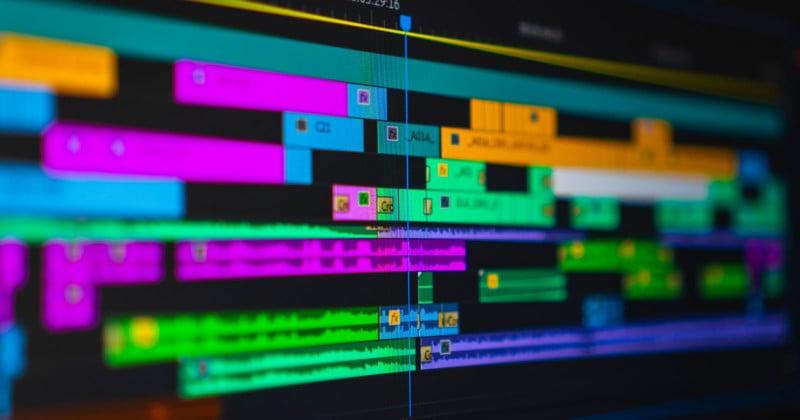 Adobe has published a detailed advice guide that it says provides filmmakers with step-by-step advice and illustrated examples to best handle the post-production of long-form and episodic content.
The document is titled Best Practices and Workflow Guide for Long Form and Episodic Post Production covers a broad range of what the company deems to be "essential topics," including picking the best settings as well as helping editors navigate the best workflow all the way through turnovers and final deliverables.
Adobe says that while the guide is not intended to be all-encompassing, it is a detailed look at recommendations and procedures that are used by editors at the highest levels.
"We have developed a Premiere Pro best practices and workflow guide created specifically with film and television editors in mind," Van Bedient, Adobe's Senior Business Developmenet Manager for professional video, writes.
"Crafted over several years with the expertise of Adobe engineers, industry veterans, and award-winning editors, the guide offers a deep dive into the essential features in Premiere Pro that have shaped countless award-winning shows, films, and projects over the years."
Looking back, Adobe says that beginning in 2005 it made an internal commitment to building editing software that would be able to support the most demanding productions for long-form and episodic content. That goal was finally realized in 2013 when premiere Pro was chosen by director David Fincher and his post team for Gone Girl which became the first Hollywood film to be edited with Premiere Pro. It has since been used by multiple award-winning feature films and hundreds of streaming series and documentaries.
This guide is designed to aid those looking to work with the program at that high level.
The document is not a quick summary, but rather a textbook-sized resource guide of 139 pages. It covers the best hardware and settings, proxy workflows, how to work with dailies, suggestions for working with productions, multi-camera editing, dynamic linking with Adobe After Effects, remote workflows, and useful panels and integrations among other useful topics.
Adobe's Best Practices and Workflow Guide for Long Form and Episodic Post Production can be downloaded for free from Adobe's website.