ORWO Unveils WOLFEN NC500, its First New Color Film in Decades
Film company ORWO has announced a brand new film called WOLFEN NC500 which it says is the first new color film it has created in decades.
ORWO is a German company and it only recently announced the Wolfen NP100, a brand new ISO 100 black-and-white 35mm film, which was its first new such film launched in 50 years.
The WOLFEN NC500 is a limited edition 500 ASA, 36 exposure, color photographic film and is produced on the company's Bitterfeld-Wolfen site where photographic film has been manufactured since 1910.
"At the core of our new color film lies a unique chemical formula based on the wonderful and legendary Agfa stock last used in the Oscar-winning film 'Out of Africa.' Famous for their greens, desaturated shadows, and enhanced grains, these are all aspects that we are embracing for our new addition," says ORWO.
"With WOLFEN NC500, we are not trying to imitate current stocks available on the market, we are creating an alternative, something with different characteristics and a different palette."
Pre-orders will launch June 1 on the German outfit's new store with shipping expected to begin in July.
The company released a series of test photographs it says were taken with the new film that shows off the beautiful colors that it gives.
ORWO stresses that it is a brand new film it has created, however, it is based on Agfa's XT320 color cinema film which was used to shoot classic movies such as Out of Africa, Last of the Mohicans, and Robin Hood: Prince of Thieves, according to Amateur Photographer.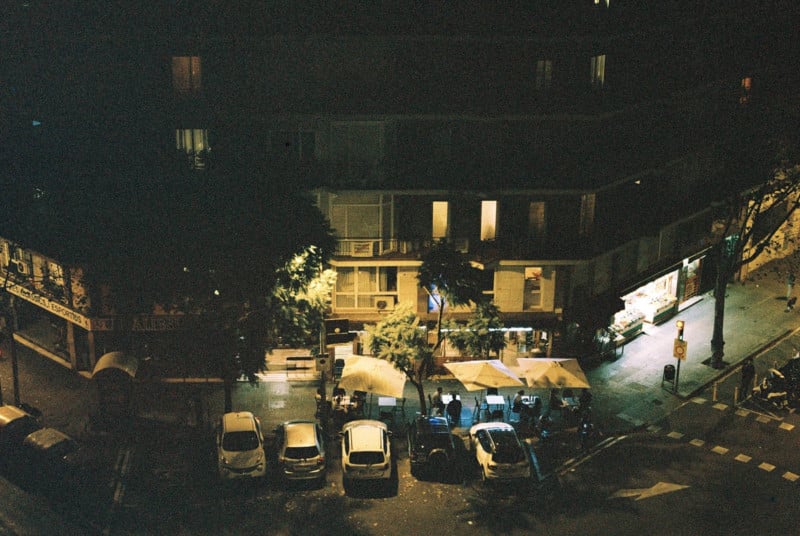 An Enduring Name in Film Photography
ORWO was originally founded by AGFA in 1910 where it developed the first modern color film — Agfacolour in 1932. But when Germany was partitioned after the Second World War the Agfa Wolfen factory was in the East and separated from Agfa so it adopted the brand ORWO, which stands for ORiginal WOlfen.
The fall of the Berlin Wall in 1990 meant the company was privatized but film manufacturing ceased shortly after in 1994. However, the company made a comeback when ORWO FilmoTec GmbH was founded, which began the production of high-quality black-and-white cinema and technical films.