Fujifilm's Business is Booming Thanks to the Success of Film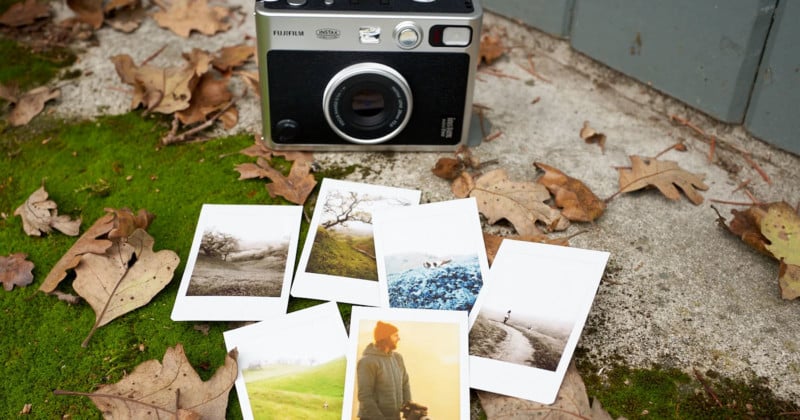 It's the time of year when many corporations announce performance over the last year and Fuji is no different, except all eyes are on recovery from COVID shutdowns and supply chain problems. So how did Fujifilm do? The short answer is very well and, for its Imaging division, film is king.
Fujifilm is no slouch as far as corporations go, with over 75,000 employees (and growing) and a turnover of more than 2,500 billion yen (about $20 billion). I've outlined how Fuji — as a business — has arrived at where it is now but in short, camera and imaging-related activities are now a small part of its business with the Imaging Division representing just 13% of revenue last year at ¥285 billion.
So what are the headline results for 2021 through 2022? The 15% increase in turnover to 2,526 billion yen is a significant improvement (and exceed its pre-COVID 2019 results), delivered principally by its Healthcare Division (38% increase). It's worth noting that this year Fuji split its old Healthcare and Materials Division — which accounted for half of turnover — in order to balance the business more evenly; Healthcare accounts for 32% of turnover, with Materials at 25%, and Business Innovation (renamed from Document Solutions to better reflect the business) at 30%.
Imaging performed well with a 17% rise to 333 billion yen (again 13% of the business) and had an operating income (profit) increase of 147% to 37 billion yen. Where is that extra income coming from? The Professional Imaging segment (digital stills and broadcast cameras) did well with a 14% rise to 114 billion yen, but more growth came from its Consumer Imaging (analog) segment with a 19% rise to 219 billion yen.
In terms of digital imaging, Fuji specifically notes reasonable sales of the GFX100S and 50S II but nothing around the X-system. It also saw revenue climb for broadcast and cinema lenses, all of which points to a steady recovery for the section, even if there was nothing startling. Consumer imaging fared better and Fuji notes that "revenues soared" related to sales of instant photo systems, color photo paper, and dry minilabs. Fuji also saw good sales of new Instax models (Mini 40, Link WIDE smartphone printer, and Mini Evo), although it doesn't state unit volume which suggests that it is lower than the 10 million cameras it sold in 2019.
More importantly, the implosion of Imaging — in terms of its contribution to overall business profits — rose from a low of 9% last year to 16% this year, a significant turnaround. However, it is yet to recover to the 24% recorded in 2019. Interestingly, Fuji is expecting a flatter 2022 to 2023 with a 5% rise in income but just 2% for Imaging. Clearly, the expectation is that neither Consumer nor Digital Imaging will return to 2019 levels just yet.
Where the Imaging Division has proved immensely successful is on the return on invested capital (ROIC), significantly out-performing the other divisions at 16.5%. That suggests that the costs sunk in research and development (R&D) and manufacturing are currently paying big dividends, although this is likely to be coming from film products rather than digital. In fact, Fuji invested just 6% of revenue in R&D last year, which is considerably lower than Nikon which is in excess of 10%. Of this total, Imaging accounted for just 5.7% — much lower than the 13% it contributed to revenue.
This all suggests that Fujifilm is consolidating and growing its business well, exiting from COVID with improved strength in Healthcare. It has also better balanced its divisions. Imaging has recovered not quite to pre-pandemic levels, but sufficiently enough to be a robust unit. Expect more from Fujifilm as it builds on its photographic successes.
---
Image credits: Header photo by Ryan Mense for PetaPixel