Syrp to Restructure, Fold All Products Into Manfrotto Move Ecosystem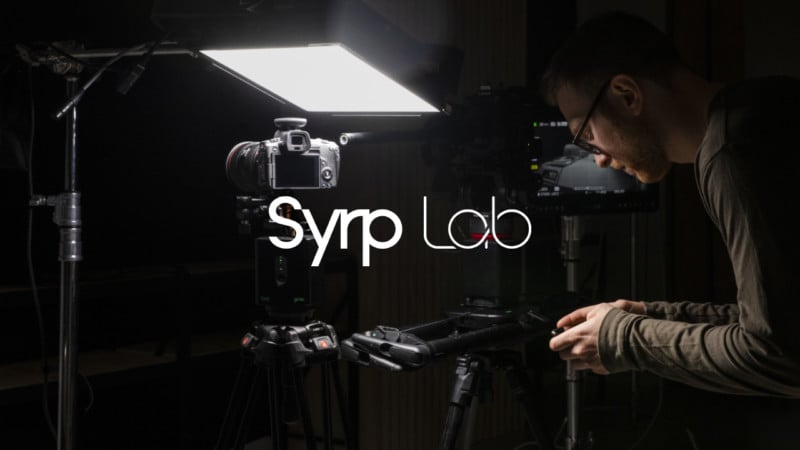 Syrp, the Auckland, New Zealand timelapse and camera accessory company, has announced that it is restructuring and rebranding itself as Syrp Lab. As part of the process, existing Syrp products will be renamed and folded into the Manfrotto Move system.
Building a Successful Brand
Syrp originally became a mainstream name thanks to the wild success of its 2012 Kickstarter for the Genie timelapse machine. It originally launched on the premise that it would make what were traditionally exceedingly expensive tools for motion timelapse into something far more affordable.
The company generated $636,766 in crowdfunding support through that initial campaign which was enough to kickstart, no pun intended, the company into full-fledged motion control and camera accessory company.
Syrp went on to create the Genie Mini in 2015, a long-distance zipline for the Syrp in 2016, and entered the filter market that same year. In 2019, the company was acquired by the Vitec Group which owns brands like Manfrotto, Lowepro, and Gitzo. That year it also launched the second generation Genie Mini and the Genie Micro in 2020. The company now offers a far more capable Genie II that features a motorized pan/tilt head in addition to a more compact Genie II, which bundle together to form a complete motion system.
The Change to Syrp Lab
Syrp has announced that it plans to take move in a different direction in 2022 and shift from Syrp into Syrp Lab. The company says that it will move into a "center for innovation and content creation" and expand its team to focus more heavily on research and development as well as education.
"Our team will not only focus on product development but also educating creators about how to use tools to create the absolute best content in the form of a dedicated YouTube channel and accompanying education website," Syrp's founders Ben and Chris explain.
"With this new approach we will emerge with a greater focus and energy on creating new disruptive tools, hyper-focused on user-centered design and best-in-class products for the end user. As a result, over the coming months you will notice our logo changing to Syrp Lab with a refined brand, website and social channels coupled with an all-new education channel."
As part of the restructure and rebrand, Syrp products are transitioning under the Manfrotto umbrella from both a branding and purchasing perspective.
"Syrp products will become a part of the Manfrotto Move ecosystem, a series of supports, motion control, and stabilizers that seamlessly work together to enable you to create faster than ever before," the Syrp founders explain. "The Syrp app will also transition to Manfrotto in order to create a unified end user experience across all products."
Syrp's founders say that its products will still be developed and supported by the same team and they will still be available through support and other channels. Existing Syrp owners will find their warranties automatically transferred to Manfrotto, which they argue comes with the benefit of the expanded and localized global support team.