The Syrp Slingshot is Basically a Zipline for Long Distance Timelapse Motion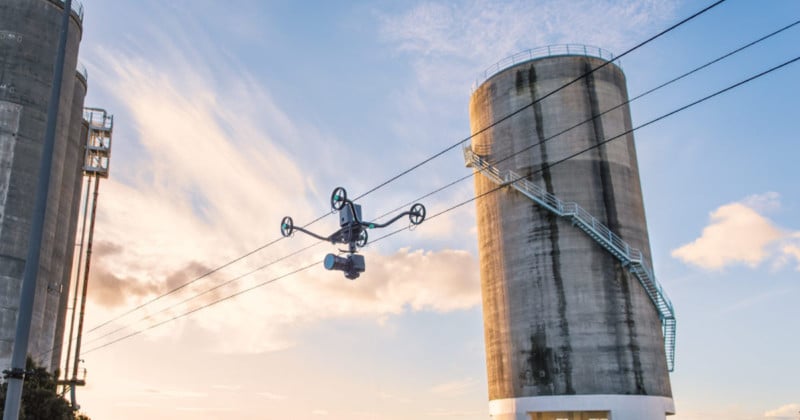 Syrp—the company behind the much-beloved Syrp Genie timelapse controller—has just released a very interesting product called the Slingshot. Basically, the Syrp Slingshot is a camera-toting zipline that lets you move your DSLR up to 100m (~330ft) to add long-distance motion to your timelapses.
Usually, the length of motion and potential vantage point of your timelapse is limited by your slider. That's what the Syrp Slingshot aims to fix.
All together, the Sligshot is made up of a 4-wheeled camera and genie-carrying cart that rolls smoothly across ropes you can affix to just about anything. If you want a high vantage point, you can attach the Slingshot between two tall trees or beams, and the genie will move your camera along the ropes for up to 100m.
Here's a quick intro to the Slingshot that shows you how this innovative new product works:
As you can see, the Slingshot is really an accessory: it can't be used without a Syrp Genie attached. But if you already have a Genie (or want to buy one) it will allow you to capture timelapse sequences that no slider could manage.
Plus, add in a Genie Mini and you can create panning or even 3-axis motion.
The Slingshot doesn't come cheap. Currently, getting just the Slingshot cart with all necessary ropes and a carrying case will cost you $989. Add in a Syrp Genie and ballhead, and the price goes up to $1,887. And if you want to add a Genie Mini to the mix, the complete kit will run you $2,155.
Still, if timelapse is your thing and you're looking to capture previously impossible motion, the potential results might be worth the price. To find out more or order yours, click here.