Syrp Unveils the Genie Micro, a $160 Smart Controller for Your Camera
Syrp, most well-known for its innovative timelapse and motion control devices, has launched the Genie Micro, an all-in-one smart remote for mirrorless and DSLR cameras.
The Genie Micro is Syrp's take on a smart controller that connects and controls your camera. It rests on the hot shoe, connects via USB, and from there the ISO, aperture, and shutter speed can be controlled wirelessly (via Bluetooth or WiFi) to allow for a number of different features ranging from ramped and "holy grail" timelapses to simple HDR bracketed photos. Though it doesn't include a way to add motion to your shots, it is a small tool that can make it easier to land challenging shots like shown here.
Syrp says that multiple cameras can be synced together and you can stop and start recording from the app on all connected cameras simultaneously.
This tool is particularly useful for video creators who want to maintain physical distance from their subjects as well as for those creating stop motion projects.
The Genie Micro doesn't attempt to be too much, which is highlighted by its incredibly simple app interface.
Genie Micro's app also supports Syrp's suite of camera control tools that you can browse here. The product is one of several options on the market promising similar performance. While products like the MIOPS Flex and the Arsenal seem more full-featured, the Syrp Micro is not relying on Kickstarter to come to market. Additionally, the Genie micro is considerably less expensive than other options at just $160.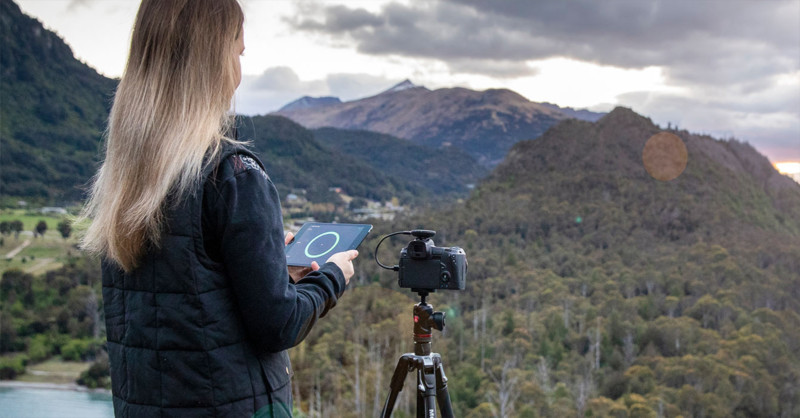 Not all cameras work with the Genie Micro, so consult the company's compatability chart before picking one up.