Syrp Unveils the Genie Mini II Pocket-Sized Motion Controller
Syrp has announced the new Genie Mini II, a pocket-sized motion controller that builds upon the popular Genie Mini that was launched a few years ago by adding features from the larger Genie II.

While the outward appearance of the Genie Mini II closely resembles the Genie Mini, there are significant improvements and changes on the inside.
The Genie Mini II features Bluetooth 4.2, allowing for faster and more reliable connections to Syrp devices and the Syrp app. There's also Wi-Fi built in and USB-C connectivity for charging (with camera control abilities coming later).
Photographers can shoot multi-row panoramas now by using the app to sync two Genie Mini II together. After specifying the focal length and overlap for each image, you can shoot up to 5 rows for creating gigapixel and 360-degree photos.
Complex motion control movements can be programmed by setting up to 10 keyframes, allowing you to pan in different directions and at different speeds.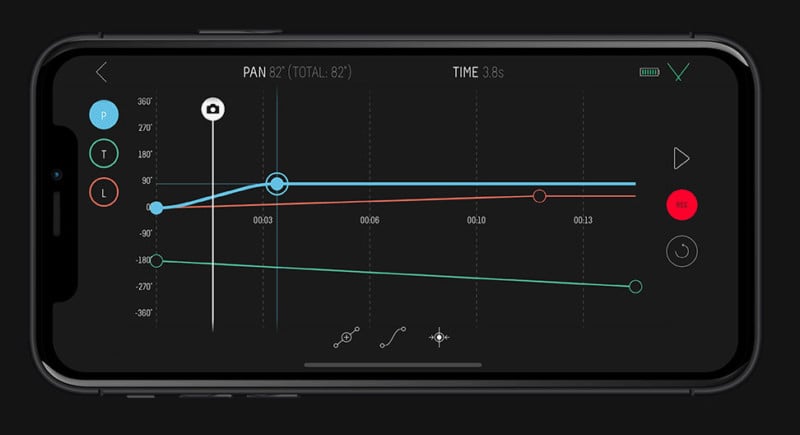 As it's part of a modular system, combining the Genie Mini II with other Syrp motion control products (e.g. Genie II Linear) allows you to create 3-axis motion control, working with each axis separately for advanced camera moves.
There are also advanced features that will be released in free future firmware updates, including camera control (adjusting things like ISO, aperture, and shutter speed from your smartphone), a time-lapse compiler (previewing and sharing timelapses on your smartphone), and auto exposure ramping (shoot day-to-night transitions).
Other features and specs of the Genie Mini II include a 15-hour battery life for timelapses (and 6 hours for video), a 2-hour charging time, a weight limit of 8.8 pounds (4kg), and a 360-degree rotation time of 33 seconds.
The Syrp Genie Mini II is available now with a price tag of $249.