The Manfrotto 'Move' is a Modular Support System for the Hybrid Shooter
Manfrotto has announced what it is calling the Move Ecosystem: a line of modular and connected support products that are designed to assist a hybrid photo and video shooter across a range of applications.
Manfrotto says the system was developed around the idea of speed and versatility to better support the modern creative professional who rides the line between photographer and filmmaker. The Move is able to transition quickly and frequently between varying support systems thanks to a new Quick Release System in its lightweight base and plate offerings that can attach to a set of supports.
Basically, Manfrotto saw the problem that plagues many modern shooters: the tripod plates, supports, and accessories that are needed in order to fluidly capture a range of still or video shots are not generally compatible. Video plates are different from still plates, and the ones needed on a gimbal might be totally different as well. Moving from a slider to a tripod to a gimbal is, therefore, slow and tedious. For smaller crews with a limited number of arms and cameras, choosing to move from one shot to the next may mean sacrificing valuable minutes of shooting time.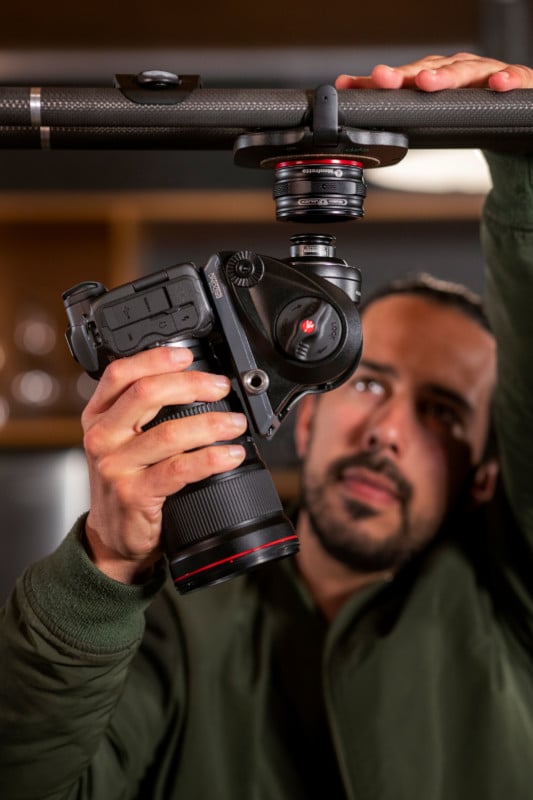 The system can supposedly give hybrid shooters the flexibility to quickly jump between different support systems with a single click and without needing to screw or unscrew different pieces in order to do so.
In short, Manfrotto Move is designed to reduce downtime when switching between tripods, motion control gear, and stabilizers in fast-paced creative environments.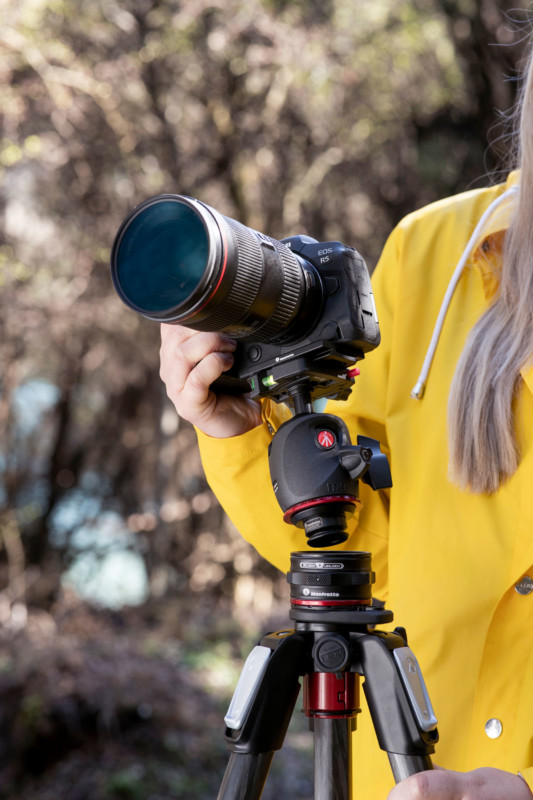 One plate can stay attached to a photographer's camera but give them access to different tripod heads thanks to the shared design. The aforementioned quick release system is made possible thanks to a locking base unit. A fitted plate screws into the bottom of a tripod head and allows them to slip out of their position on a tripod and onto another, for example.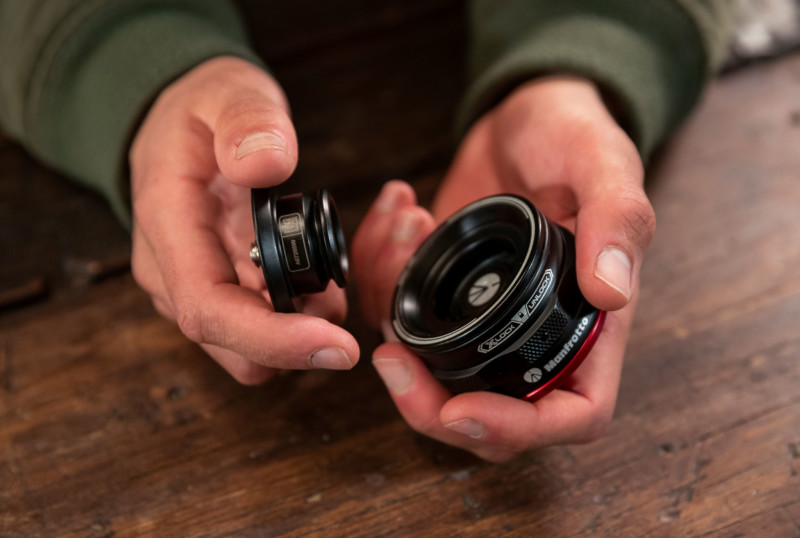 With two of the locking Quick Release Catcher bases, a tripod video head equipped with the interlocking Quixk Release base plate can be unlocked from a set of tripod legs and immediately transitioned to a slider and re-locked into place. So while a photographer would need more than one Catcher unit, they would theoretically only need one video head.
"While speed is certainly a profound benefit of the Quick Release System, due to its universal 3/8-inch connection standard, the system is capable of connecting varying support types to each other revealing enhanced functionality from users existing systems," Manfrotto says.
The Move system is hinged on the small interlocking piece, but in addition to it Manfrotto has announced a new gimbal called the 300XM. Different from other gimbals, the 300XM uses a detachable modular construction that allows the head and electronic controls to communicate with each other even when separated thanks to a Bluetooth connection.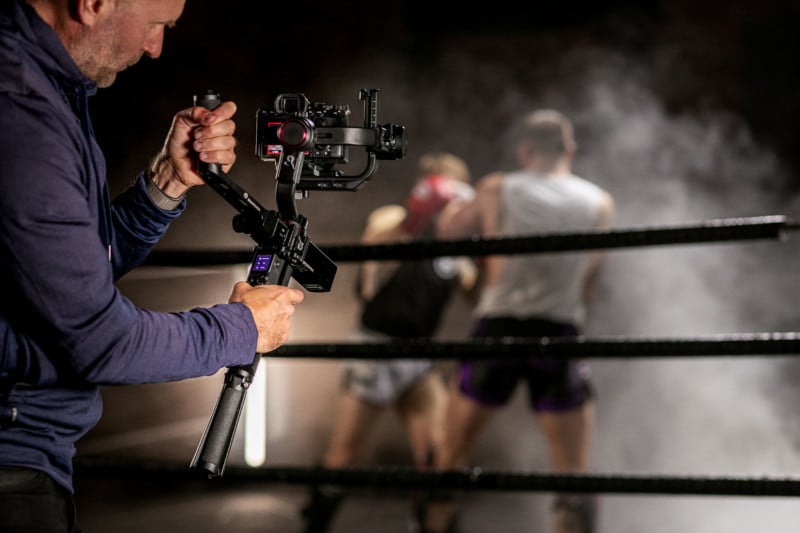 The gimbal head can also be adapted onto a completely separate support system such as a tripod or slider and be used as a remotely operated shooting station.
"Manfrotto tripods can be coupled with sliders and different heads on top, while Manfrotto's Gimboom can be paired with the new Modular Gimbal 300XM in order to have a two meters long stabilized support with remote control capabilities that can be fully operated by a single user," the company says.
The Manfrotto Move Quick Release Catcher costs $90 and the Quick Release Plate costs $25, though a bundle with the two together will cost $100. The Gimboom leveling Quick Release Plate costs a bit more at $30. Manfrotto's new Modular Gimbal will retail for $770.