Peak Design Launches the 'Three in One' Field Pouch V2
Peak Design has updated its Field Pouch that it says is three bags in one: an organizer for a larger bag, a small walk-around essentials satchel, and a belt-mountable waist carry bag. The weatherproof nylon canvas shell on the outside keeps the interior — wrapped in soft felt — safe.
Peak Design says that the versatile and expandable roll-top design of its Field Pouch V2 features a large number of usability options and optimizations that make it ideal for a variety of circumstances. It includes a strap, has what the company calls an "improved" pocket layout, and dual Capture attachment points. IT also features updated patterning that integrates that functionality into what Peak Design describes as a "timeless, minimal look."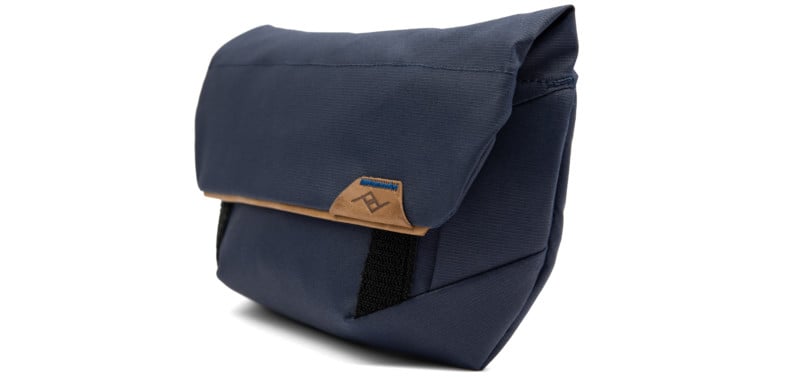 Starting with that roll-to, Peak Design says it is a "unique hook-and-loop" design that grants easy access and allows for considerable expansion — it can double in volume — as well as quick compression to eliminate unused space and reduce the size of the bag. The interior holds a mix of both stretchable and zippable pockets that can carry and secure anything from cords, memory cards, batteries, and keys to small lenses and cameras.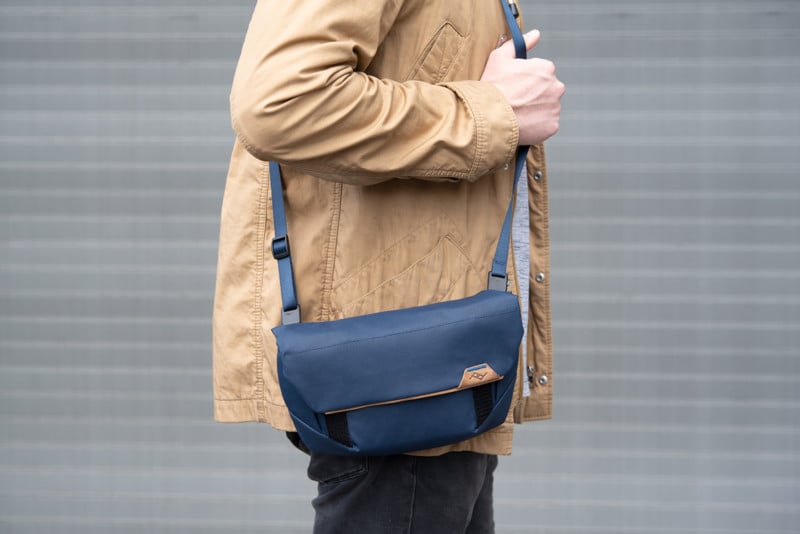 The Field Pouch V2 ships with a lightweight adjustable strap that enables both cross-body or shoulder carry. Peak Design says that the company's Capture Clips can be attached to the outside of the pouch to carry a camera yet have it easily ready and allows the interior to be used specifically for storing accessories.
All fabrics are recycled and Bluesign approved, including the soft internal felt liner and the 400D double poly-coated weatherproof nylon canvas shell. Peak Design also claims the Field Pouch V2 is 100% carbon neutral.
The main differences between the original Field Pouch and this second-generation lie in the included strap, improved pocket layout, and the two Capture Clip attachment points. The company also says that the exterior patterning is new.
The original Field Pouch is still available for $32 — likely until supplies are exhausted — and the new Field Pouch V2 is available from the Peak Design store for $45, comes in three colors (black charcoal, and midnight blue), and is shipping immediately.