Qualcomm's Snapdragon 888 Provides Huge Leap to Smartphone Photography Capabilities
Qualcomm today announced the Snapdragon 888, what the company says is the biggest architectural leap forward in AI. The Snapdragon 888 promises a plethora of additional options for the next generation of smartphones, including a new triple image signal processor for photography.
While the Snapdragon 888 shows some giant performance leaps, gaming possibilities, and security advancements, there are specifically new features in AI and photography that are powered by the new chip.
From a photography perspective, the company is most excited about the processor's Qualcomm Spectra 580 Triple Image Signal Processor (ISP), which is capable of capturing images and video from three cameras simultaneously at speeds of up to 2.87 gigapixels per second. That ISP also allows for 120 frames per second burst snapshots at full resolution or the ability to shoot three 4K videos at the same time.
Because modern smartphones now generally have at least two cameras – and oftentimes three or more – the application of this technology would allow mobile devices (which tend to be those powered by Android) equipped with the Snapdragon 888 to capture content out of its full array of cameras at three different focal lengths simultaneously with no loss in performance.
The Snapdragon 888 also allows 4K to be captured in computational HDR, providing notable improvements to color, contrast, and detail. This addition allows 888 equipped devices to compete with Apple's latest phones that can shoot in Dolby Vision HDR.
The Specrta 580 ISP also is the debut of Qualcomm's new low l ight architecture which will allow for brighter and clearer photos taken even in near darkness. It also is able to perform photo capture in 10-bit HEIF format, allowing for the reproduction of over a billion shades of color.
AI has also taken a leap forward. The redesigned sixth-generation Qualcomm AI engine is powered by the new Hexagon 780 processor that allows the chip to perform tasks that blend AI with a smartphone's camera system while also delivering what Qualcomm claims is industry-leading power efficiency.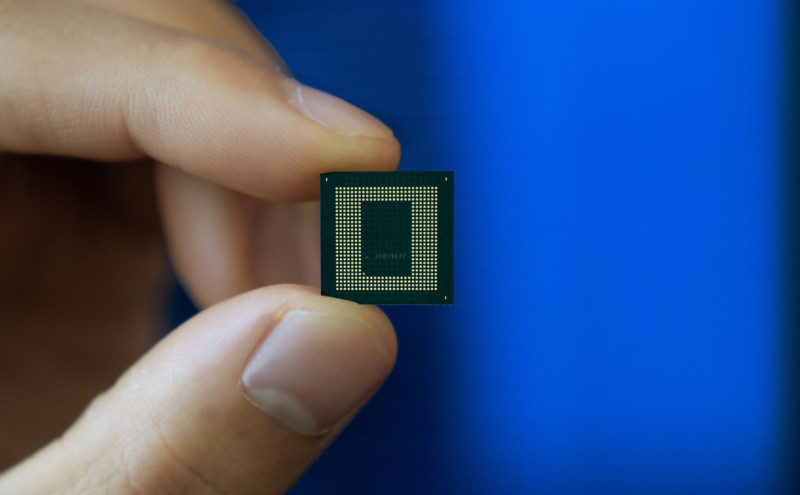 Qualcomm chips have usually outpaced Apple devices on paper, but in real-world testing, Apple products tend to hit very similar performance benchmarks. This discrepancy can usually be explained by Apple's internal development of its own hardware and software together in such an intrinsic way. PetaPixel asked Qualcomm to provide its take on building a processor for a host of different manufacturers, and how well the company thinks it is set to outperform Apple's walled garden.
"Qualcomm drives Android premium experiences with the Snapdragon 8-series family of products, across all key technology areas. With leading camera/video features and specs, we allow our OEM partners to push to constantly push the Android photography experience beyond others," a Qualcomm representative told PetaPixel.
"We focus on a flexible technology integration model vs a fully vertical approach. The Snapdragon platform offers a superset of all features and capabilities that OEMs can choose to incorporate. As the camera is one of the main points on differentiation, OEMs can select the features and offerings that we provide, add their own, or even include from a third party."
Qualcomm's new chip will start appearing in devices as early as next year, as select manufacturers already have access to the Snapdragon 888. While unable to show specific use cases today, as Qualcomm is only a chip manufacturer, the performance notes of the 888 show considerable promise. By next year, we'll be able to see just how devices that take advantage of it will compete with Apple's highly-touted latest series of phones.