Qualcomm Unveils the Snapdragon 8, Featuring World's First 18-Bit ISP
Qualcomm has announced its latest generation processor, the Snapdragon 8, Generation 1. It features a host of firsts, including the first 18-bit image signal processor (ISP) made for mobile devices.
The Snapdragon 8 features Qualcomm's seventh-generation AI engine for what it promises is the fastest and most advanced ever. The company touts it as able to use AI to capture images with better depth thanks to Leica's Leitz Look mode (designed to recreate the company's highly sought-after bokeh). It also features the world's first 18-bit ISP for mobile devices that allows it to capture photos and videos with "extreme" dynamic range for vivid color and clarity reproduction. It can shoot batches of 30 images in low-light environments and merge them together into a single photo with brighter, clearer, and more color.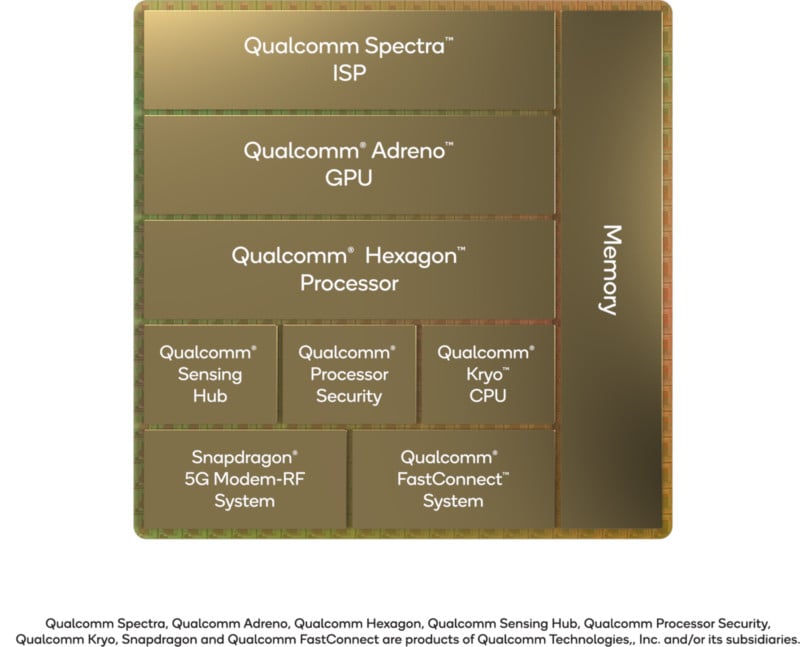 The company calls its ISP Snapdragon Sight and promises that anyone from photojournalists to hobbyists will find that it is capable of meeting the demands asked of it. Qualcomm says the 18-bit ISP captures over 4,000 times the camera data than its 14-bit predecessor and features computer vision at a data rate of up to 3.2 gigapixels per second.
It's also a triple ISP, which Qualcomm says means it can capture photos and videos from three separate cameras at the same time. Snapdragon Sight is capable of supporting a sensor up to 200-megapixels from a single lens or up to 36-megapixels from three lenses simultaneously.
More specifically, it can support up to 36-megapixel triple cameras all at 30 frames per second, up to a 64-megapixel and a 36-megapixel pair at 30 frames per second, and a single 108-megapixel sensor at up 30 frames per second. In all three cases, it can perform with zero shutter lag.
The ISP also has always-on functionality, meaning there is no delay between seeing a photo to capture and capturing it. The technology allows the ISP to always be ready without compromising battery life. Qualcomm also says that it can detect faces and focus extremely quickly.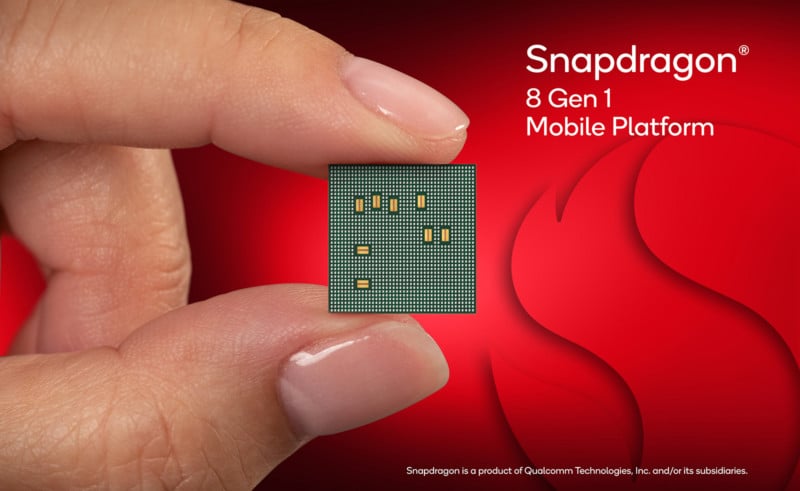 Snapdragon 8's ISP can also support 8K HDR video capture and record over a billion shades of color. Video also has the support of Qualcomm's new Bokeh Engine which adds soft backgrounds to videos, which it describes as like Portrait Mode in still but for movies. This means that any mobile device powered by Snapdragon 8 will have access to a feature very similar if not pretty much exactly the same as Apple's Cinematic Mode.
Snapdragon 8 also brings up the chip's AI capabilities, is the world's first 5G model-RF solution that can reach 10-gigabit download speeds, has the company's fourth-generation gaming system, and is the world's first to be compliant with Android Ready Secure Element (SE) Alliance. The company has a full breakdown of all the features coming to Snapdragon 8 on its website.