Watch a Drone Lighting Rig Illuminate a Desert with 150,000 Lumens
"The Dying Of The Light" is a new 4.5-minute short film by photographer and aerial cinematographer Ian Montgomery, who recently took a powerful drone lighting rig out into the desert to see what he could capture.

Montgomery, who operates an SF-based aerial cinematography business called sfdrones.tv, took the 150,000 lumen LED lighting rig built by Daniel Riley and mounted it to an Alta 8 drone.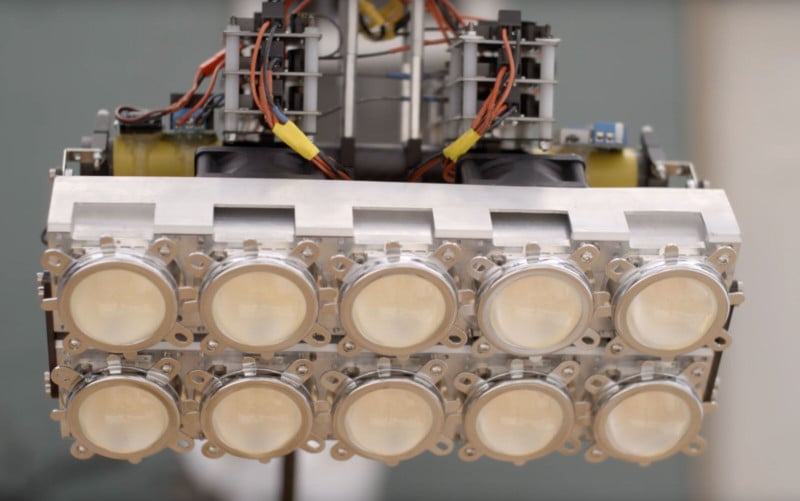 Montgomery then went out into the desert with Phil Pastuhov (a top aerial director who has worked on some of the biggest Hollywood movies over the past 30 years) and shoot footage using a DJI Inspire 2 and the new Zenmuse X7 6K Super 35mm camera.
"The aim of the shoot was to produce visuals that messed with the viewer's sense of scale and perspective," Montgomery tells PetaPixel. "We think we achieved that pretty well."
Montgomery says this project "was a labor of love for all the crew involved."
---
P.S. mémoires is another drone-lit short film that we shared recently. We've also featured still photo projects showing landscapes lit by drone at night here and here.