This Photographer Lit Landscapes at Night Using LEDs on Drones
For his new project Lux Noctis, photographer Reuben Wu lit and photographed landscapes at night by mounting powerful LED lights to GPS-enabled drones.

Drones are widely used as flying cameras these days, but Wu wanted to use them as flying lights. Using a prototype AL250 light by a company called Fiilex, mounted to the 3DR Solo drone, Wu artificially illuminated massive formations in the North American landscape for his fine art photos.
"Each image is a carefully-planned scene consisting of multiple lighting positions, layered to produce an almost theatrically-lit composition," Wu tells PetaPixel. "Using the GPS-enabled aerial light/drone in specific positions in space, I am able to produce moods of drama and tension through use of chiaroscuro, and the ability to illuminate isolated features of a scene and exclude unwanted elements."
Everything was shot with a PhaseOne XF 100MP, a Leica M-P 240, and a Canon 5D Mark III.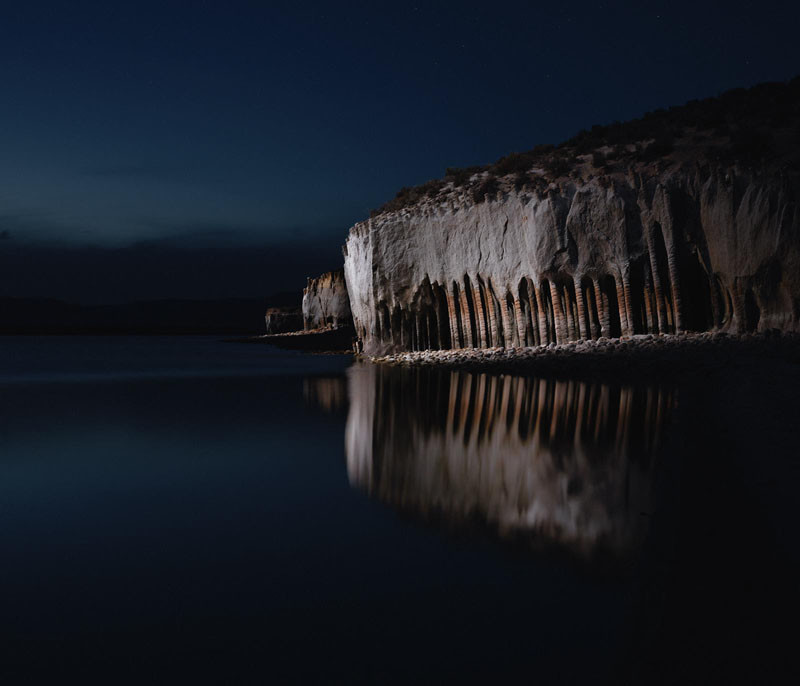 ---
Image credits: Photographs by Reuben Wu and used with permission