This Short Film Was Lit Entirely with Drone Lights
Using drones to illuminate scenes and subjects using flashes and powerful LED lights is a new trend made possible by the emergence of affordable and intelligent consumer drones. If you'd like to see what the latest experimentation is producing, check out the 2.5-minute short film above, titled "mémoires". It was lit entirely with drone lights.

"I think its this is an absolutely revolutionary way of film lighting — both in a creative and technical sense — allowing for both very traditional (big crew) setup with a very tiny crew and also creating some surreal, nearly painterly lighting effects that I haven't seen before" cinematographer Tim Sessler of BROOKLYN AERIALS tells PetaPixel.
Last year, Sessler and his crew shot the world's first drone video to use the dolly zoom (AKA the "Vertigo effect") to create a mind-bending video.
For this latest project, there was one major challenge the team had to overcome.
"Because the light was hard mounted, all drone movements would translate into the light," Sessler writes. "While flying, this usually isn't a huge issue (it is less noticeable), in a stationary shot every little movement of the drone (compensation for wind) would result in a shift of the light beam and become very noticeable."
To overcome this, the crew mounted multiple 100W LED chips onto MoVI stabilization systems to keep the light beams stable while the drones moved around in the air.
They ended up building three lights: a 900W floodlight supported on a MoVI M15, a 400W spotlight with parabolic reflectors on a MoVI M15, and a Maxa Beam Xenon light (with a spot as narrow as 1 degree) on a MoVI M10.
"The big question was: how could we use a drone light in a new way?" says Sessler. "How could it replace traditional film lighting – both in a very subtle way (that wouldn't immediately give away that it was lit by a drone) and in a creative way?"
The team came up with a number of ideas for the project, including using the drone light as a (1) stationary key light, (2) overhead stationary spotlight, (3) orbiting or moving key light, (4) stationary panning spotlight, and (5) painterly light for creative effects.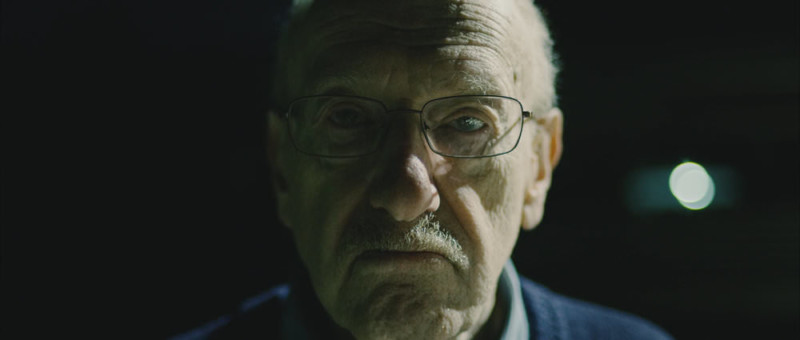 "We think this kind of lighting could be revolutionary for the film industry – pushing creative lighting in a completely new direction and open doors for indie filmmakers as well as high-budget feature films, commercials or even music videos," writes Sessler. "We are very excited to see where this technology is going and how we can use it on future projects!"