The Yashica Camera Brand is Teasing a Big Comeback
Yashica may be the latest iconic photography brand to be plotting a big comeback. The Japanese camera brand has been teasing a "coming chapter" through a series of enigmatic teaser videos titled "The Silence of Story." The 1-minute video above is a compilation of three of these teasers.

The Yashica brand was born back in December 1949 in Nagano, Japan, for clock components. After pivoting to camera parts, the company launched its first camera, the twin-lens reflex (TLR) Yashimaflex medium format camera, in June 1953.
Over the following decades, Yashica would grow to become a prominent manufacturer of film cameras, including 35mm SLR cameras such as the Yashica Pentamatic.
In October 1983, Yashica was acquired by Kyocera. In 2003, as digital photography took hold of the industry, Kyocera stopped production of its Contax, Yashica, and Kyocera-branded cameras, both film and digital. The Yashica brand was then sold off to a Hong Kong-based company called MF Jebsen Group in 2008.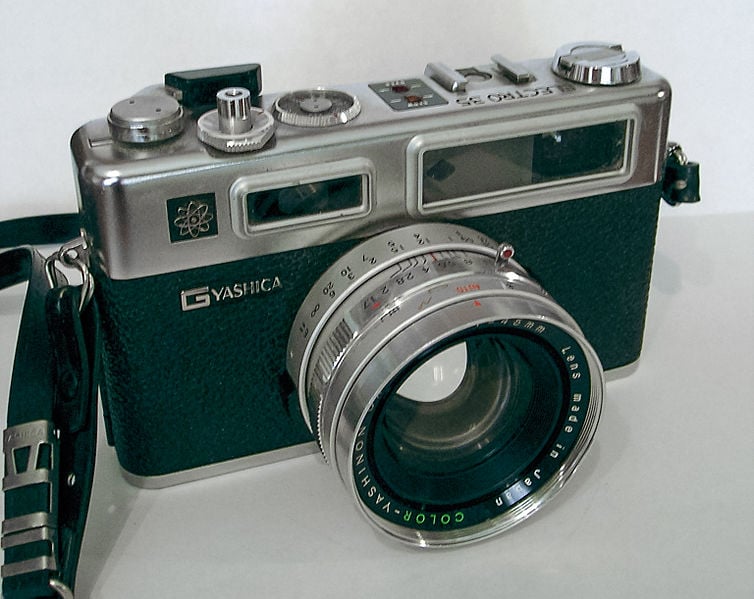 Like in Polaroid's recent history, the Yashica brand started appearing on all kinds of electronics, from music players to binoculars. But Polaroid just made a huge return to photography by reviving the One Step camera line, and now Yashica may have a similarly significant launch planned.
What it is, exactly, is still completely unknown. The the set of teaser videos that appeared last month show a woman using different cameras, from vintage Yashica cameras to an iPhone with an external lens add-on:
And in addition to the teaser videos, Yashica has also set up a teaser site on its homepage in preparation for its announcement. You can be notified of any developments by signing up for their mailing list on the page.
If Yashica is planning to launch a serious contender in the digital camera industry, it would be following in the footsteps of the well-known Russian brand Zenit, which itself is planning to make a comeback to battle Leica by launching a full frame mirrorless camera in 2018.
So if you're a fan of seeing these age-old photography brands come back from the dead, cross your fingers and hold your breath — we may be hearing some exciting stuff from Yashica very soon.
(via Yashica via The Phoblographer)
---
Update: It seems that one day Yashica has announced in recent days was its 2-in-1 wide-angle/macro lens for smartphones, which costs HK$368 (~$47) and appears in one of the teaser videos as well. Hopefully that's not the extent of what this whole buildup was for, though.